Integrate WebEngage with your Joomla site
Helps you increase engagement with your site's visitors. Gain customer insights using Survey, keep your visitors informed using Notifications, and start collecting their ideas, suggestions and issues within few seconds using Feedback.
WebEngage Joomla extension allows you to sign up for an account and embed the integration code on your Joomla blog. All changes done on the WebEngage dashboard are reflected real-time on your site.
You can install the plugin in any of the following ways:
Copy the following link:
//d3701cc9l7v9a6.cloudfront.net/plugins/joomla/webengage_v2.0.4.zip
and paste it in your Joomla Admin->Extension Manager->Install->"Install URL" input box
OR
Download extension by clicking the below button and then upload it in your Joomla Admin->Extension Manager->Install->"Package File" file upload box:
Download Extension →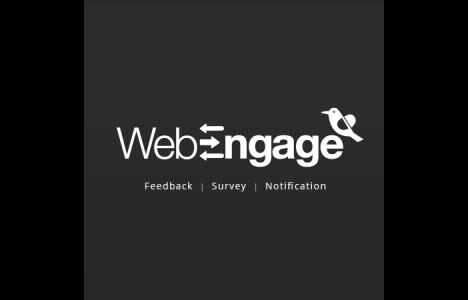 Install and activate WebEngage Joomla extension
Post installation, you will start seeing "WebEngage Settings" in admin console under "Components" menu. Click on it to see the plugin details page. See screenshot below: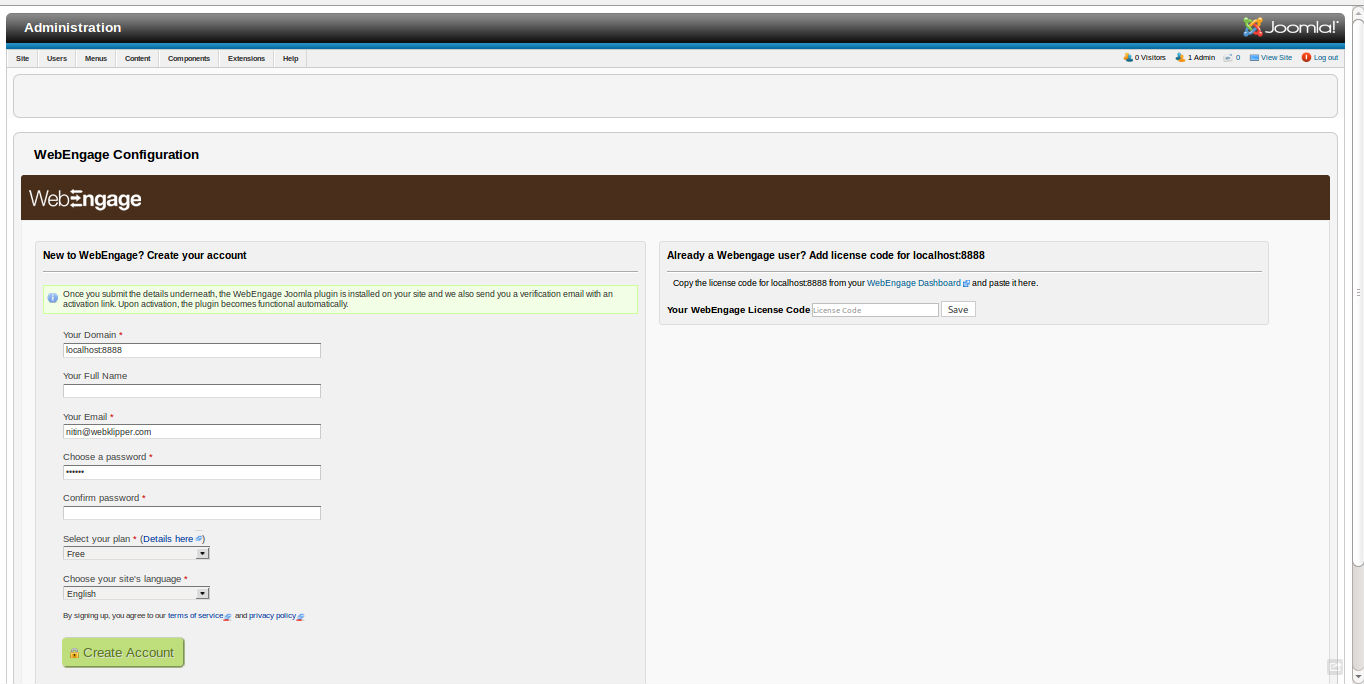 Once you are done with it, you need to enable the extensions' frontend.
To do this, go to Extensions -> Plug-in Manager -> Search for Webengage. You should see an item with the name: "Webengage frontend". Click on the "Red Icon" under the heading: "Status" to enable it. That's it. Now just go to your blog, and you'll start seeing WebEngage's Feedback tab on right side. You can do further customizations from your WebEngage Dashboard
Note: SSL support is only available for customers subscribed to the
Basic plan
or higher.