When I was in B-School, we were explicitly taught about the importance of communicating benefits over features. One professor said, "Benefits sell, Features tell." Another advocated, "Customers buy benefits not features." Then while doing a project on brand communication strategy, I created my own – "In the minds of customers Benefits stick, Features recede."
While marketing professors professed, we followed their lead. Didn't delve deeper into the why's and how's of the features vs. benefits contest.
Here, I take this opportunity to dig deeper into why communicating benefits is important than just enumerating product features.
Table Of Contents:
1. Distinguishing SaaS benefits and features
2. Look at how giant companies express themselves
3. Facebook
4. MasterCard
5. Bose
6. WhatsApp
7. Evolutionary shift in product messaging
8. Zendesk, the customer support platform
9. Urban Airship, the mobile technology company
10. Olark, the live chat tool
11. Ergo, in the minds of customers – Benefits Stick, Features Recede
Distinguishing SaaS benefits and features:
A feature is an attribute of a product, on the other hand, a benefit is a resulting advantage of using a product. It is logical that customers relate to benefits more than features,
a benefit is the takeaway, feature is a medium. Click To Tweet
Here's how I would define features and benefits in one sentence:
A feature is an attribute of your product; a benefit is what it does for customers.
Pick any accounting software providing one-click financial reporting, a feature. The benefit is readily available information that supports quick decision making. It enables users to make informed choices and know the financial health of the business all the time.
Take for example Volvo (tagline: For Life), known for manufacturing safer trucks (vehicles). Their communication is focused not on selling air bags (feature); their ads(watch the epic split) demonstrate stability, balanced steering. In short their messaging is centered on a benefit i.e. safety.
Think of customers buying cosmetics, they are buying hope, not just a fair skin lotion. People who buy cosmetic products are not buying it for features they are only interested in resulting benefits. Customer seeks a product that meets desired need and solves a purpose.
Look at how giant companies express themselves
Facebook-
Image Source
Alright, first things first, Facebook does a lot more than just connect and share with people in your life. Still it chooses to communicate what it enables the users to do in the larger scheme of things. It has a like button, poke button, trending topic list, private messaging, group chat, games and numerous other features. Benefit gets the limelight.
MasterCard: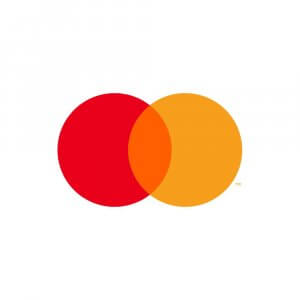 Image Source
A masterstroke from MasterCard. This ingenious tagline states that you could buy everything that money can buy using a MasterCard. It encapsulates the essence of formidable competition plastic money faces from paper money. Putting plastic money and paper money as substitutes, not alternatives.
Bose-
People buy speakers for the sound they produce. The sound that is the direct output (benefit) of the feature packed speakers. Bose with its tagline promises to deliver better sound with research.
WhatsApp- 
Image Source
The world's most popular messaging app has got the messaging crisp, clear and straight to the point. It facilitates real-time messaging that is simple and stays private.
Evolutionary shift in product messaging
A typical product life cycle has four stages, namely- Introduction, Growth, Maturity and Decline.
There are different marketing strategies for each of these stages. Pick for instance Introduction stage; marketing is focused on creating awareness about the product, profits are too far to think of at this stage, customers are early adopters and innovators. You could read about it here.
After the product attains a product-market fit it transitions into growth stage. Interestingly, the communication at all these stages is different and keeps evolving.
Kathleen Bowden, partner at CXO Communication is someone who has seen companies grow and their communication evolve in the process. In the article Maximizing Brand Transitions for Growth Companies, she writes and I quote:
Over time, as a company grows and its offerings diversify, brand messaging makes a natural progression from "why our product is better" to "what you'll gain from it," whether the perceived gain is tangible, experiential or emotional. Positioning and marketing based on customer benefits marks a major transition point in the life of a brand.
Owing to these transitions in different stages of the product lifecycle, we can easily note the evolutionary changes in product messaging.
In SaaS industry, customers focus on deriving value from the software. They are buying software as a service; they are asking the service provider to do all "keep the thing running" activities.
Handpicked for you are some of the well-known names in SaaS industry domain. Let us look what their messaging transformation has to teach us.
Zendesk, the customer support platform:
Founded in 2007, Zendesk is a cloud-based customer service platform that provides ticketing system, customer support features, self service features.

The above image shows screenshots of Zendesk's Home page in 2011 and 2015 (Zooming in closer to spot the difference in its messaging).
In 2011, Zendesk's logo has got a tagline below it. Now the logo stands atop without a tagline.
Zendesk enumerates features of its software like help desk software, support ticketing system, customer support platform. The messaging around the same product has now evolved towards the larger benefit of using Zendesk. It now rightly claims to bring companies and their customers closer together.
The transformation is strikingly clear. Clearly, over time their product messaging has shifted focus towards benefits.
Urban Airship, the mobile technology company:
Founded in 2009, Urban Airship helps leading brands engage their mobile users and build high-value relationships from the moment users download their apps.

Delve deeper into the messaging on Urban Airship's home page messaging in 2010 and 2015. Notice these shifts:
The absence of logo in 2010. And the presence of a resonating one in 2015.
Focus is now on enlisting product details to "Increase the ROI of Your Mobile App".
From "Real-time messaging and content delivery" to benefits of using Urban Airship "helps you drive loyalty, engagement and revenue in your app and beyond".
Olark, the live chat tool:
Olark, the live chat tool founded in 2009 provides an easy way to talk to users while they are on site.
Olark has got a makeover since 2010, and the transformation is delightfully refreshing. The transition in its messaging is evident in these aspects:
Olark logo, it has supporting text in 2011 and now it stands alone. (logos after a period begin to represent a product/brand)
The CTA text has evolved from 'Try it!' to 'Sign up for Free', articulating clearly where the CTA leads user.
In 2010, the homepage was feature-centric ('Real Time Monitoring + Chat', 'all the features you need, none you don't'), now in 2015, it is benefit centric ('your customers want to chat with you').
Ergo, in the minds of customers – Benefits Stick, Features Recede
In our experience, we have seen many clients listen to the voice of the customer (VOC) to gauge customers perception of their product. One of the recent use-cases that strikes me is one that involved an SCM software (Supply Chain Mangement).
As an SCM software, they offered supply chain management solution to businesses of all size; which included solutions for inventory management, scheduling, demand planning, etc.

They created a website survey asking 'how customers would describe their business to someone in one line'. The intention was to figure out what customers recalled from their product messaging and based on inputs further solidify messaging.

Interestingly, the majority of respondents used keywords that are a direct benefit of using Supply Chain Management Software. For instance, customers used phrases like lowers time delay, speedy, accurate, eliminates inefficiency, improves output, etc.

Understanding how well their existing messaging resonated with users, helped them further revamp their onsite messaging. Needless to say, the exercise validated that in the minds of customers benefits stick, features recede.
Eating Your Own Dog Food: We at WebEngage also use 'WebEngage Surveys' to measure the effectiveness of our onsite messaging. We promptly use surveys to gauge customer sentiments and use the insights to refine our messaging. Do check out our recently revamped website, here.
To wrap things up, I will leave you with these evergreen words of wisdom by Theodore Levitt.
"People don't want to buy a quarter-inch drill. They want a quarter-inch hole!" Theodore Levitt
Click To Tweet
Note: For enabling us with past screenshots of websites, special thanks to Internet Archive
Customer Onboarding Makes Or Breaks Your Customer Retention
Find out why Saas customer onboarding is important