Journeys enable you to get into the context of each of your users when you engage them with any communication. An important tool which helps you with this is Journey Flow Control blocks. These blocks allow you to tweak the flow of users in the Journey by waiting for a fixed amount of time, waiting for some event, waiting for a particular date, or ending the User Journey in between the flow.
We are now taking a step ahead in this direction to help you further fine tune the flow of your users. We are doing this by introducing a new Journey block: Wait till some time slot. Using this block, you can now select a time slot when you want users to move ahead from a particular step in the Journey.
Imagine you are an on-demand food delivery business, and you have certain strict operating hours. You should engage your users with product related messages only when you are serviceable. For example, a user might be eligible for some promotional coupon but that coupon is only usable when you're serviceable. You therefore should intimate the user about this during your operating hours. This can be configured using the Wait till some time slot block by creating time slots as shown in the screenshot below.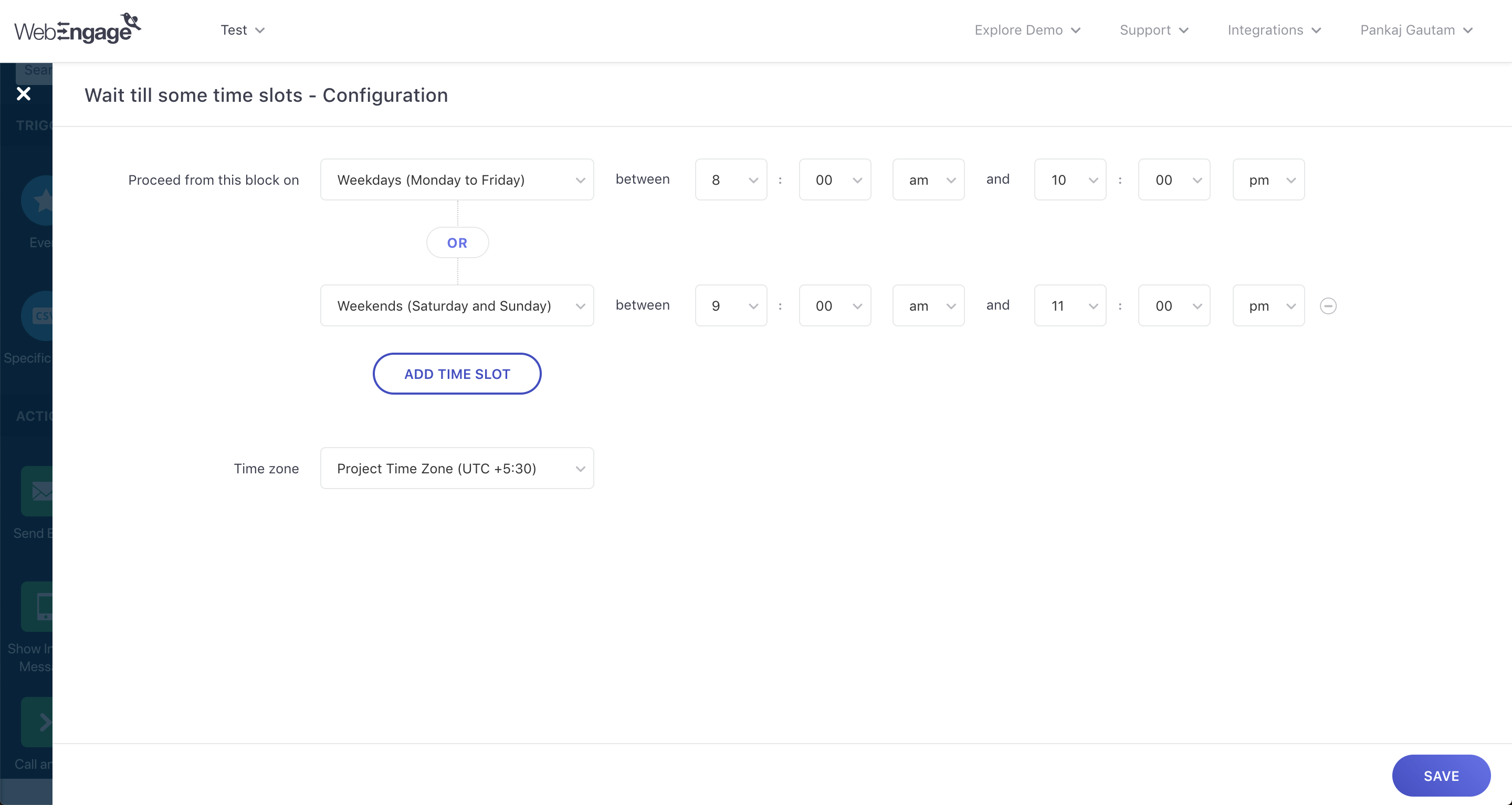 To use this block, follow the below steps:
Drag the

Wait till some time slot

block to the Journey canvas.
Configure the time slots by clicking on the block. You can add multiple time slots and select the time zone of the time slots.
Connect the block to other blocks from which you want to control the flow of users.