Fastest growing startups trust WebEngage
The Ultimate Program For Early-Stage Consumer Startups
What's In The Startup Program?
Best-In-Class Product
Best-In-Class Reporting
Best-In-Class Support
Increase Acquisition ROI

Maximize the impact of your acquisition efforts with new user sign-ups, and activations

Supercharge User Retention

Nurture existing users, increase LTV and retention rate with intelligent user engagement

Humanize User Engagement

Build memorable relationships with users via personalized and contextual communication
Product & Campaign Analytics

Track your product metrics and campaign performance through in-depth analytics

Monthly Business Reports

Detailed monthly reports on critical your business performance and metrics

Quarterly Business Reviews

Build & execute a personalized communication strategy with our growth advisors
Quick Onboarding

Fast-track integrations and onboarding and start running campaigns within in days, not months

Customer Success Manager

Get dedicated customer success experts to supercharge your user engagement

Plug-&-Play Journeys

Execute custom campaigns for your business in minutes with predefined journeys
What's The Eligibility Criteria?
And, it's been..

Less than

3 Years

since your incorporation

And, you have..

Raised less than

US $3 Million

in funding

And, you are..

Not an

Existing customer

of WebEngage
Don't Meet The Criteria?
We are happy to connect and understand how we can add value to your business growth
FAQ
What's in store for my startup?

You will get six months of free access to the WebEngage's marketing automation platform, an onboarding specialist to help you get started, and growth advisors to help you grow your success metrics and user retention.

What kind of impact can this program create?

You can expect up to 10x uplift in your growth metrics by the end of the program tenure.

When is the best time to apply?

Startups with considerable traction and an appetite to scale their acquisition can capitalize correctly. Ideally, startups with 10K monthly active users or registered users can gain maximum benefit from the program.

Why is the program limited to specific industry verticals?

WebEngage brings in extensive expertise in the specified industry verticals. We also have ready-to-use templates and best practices for these verticals, which can accelerate your business growth.

I don't have a marketing specialist. Can I still apply?

All you need is a developer to implement WebEngage. After you go live, anyone from your team can own this up. We will do the heavy lifting and guide you at every step.

What's the program duration?

It's a six months growth accelerator program.
What is the evaluation process, and how much time does it take?

Based on the information shared by you, an IC (Internal Committee) comprising the WebEngage executive team and venture capital partners will evaluate and make the final call. In some cases, we might ask you for additional information to make a better decision. All of this will only take two weeks.

What happens after my startup completes the program?

Once you complete the WebEngage startup accelerator program of six months, you will receive a certificate. You will then have an option to move to a paid subscription. The paid subscription plan would be shared with you in advance.

How is it different from a free trial or proof of concept?

This is not a free trial or proof of concept as our team backs you up to help you grow faster with industry best practices. And this is made available only to the eligible startups who can benefit from the program.

Why is WebEngage doing this?

The WebEngage Startup Program is one of our community initiatives to help early startups in the ecosystem pave their path to accelerated growth.

I had applied earlier. Can I reapply?

Yes, you can reapply after three months. In some cases, our team may ask you to reapply after a few months, if we feel you are a bit early for the program.
Meet The Class of 2020!
Kyt is an online first academy focused on holistic and extracurricular learning for children.

With the WebEngage startup program, we plan to track and manage students' lifecycle and ensure timely communication with their parents.
Tripti A.Co-Founder, Kyt
At FamPay, our core mission is to connect teenager's money to their experiences and help them learn personal finance.

The WebEngage Startup Program helps us target and engage with our users effectively, provide delightful end-user experiences, and craft healthy, long-term relationships.
Kush TanejaCo-Founder, Fampay
RacketPal helps racket sports players find partners with a similar proficiency in the same vicinity.

The WebEngage Startup Program helps us build significant experiences for our customers via meaningful communication campaigns, and ensure that they keep coming back to our app.
Robert R.Co-Founder and CEO, RacketPal
Why Use WebEngage platform?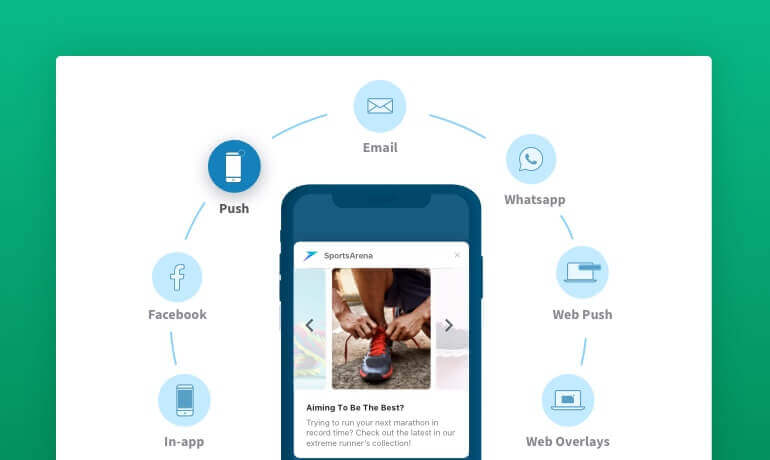 Multi-channel Engagement
Understand engagement trends across different categories, times of day and channels like push, email, WhatsApp, Facebook, web, SMS and more!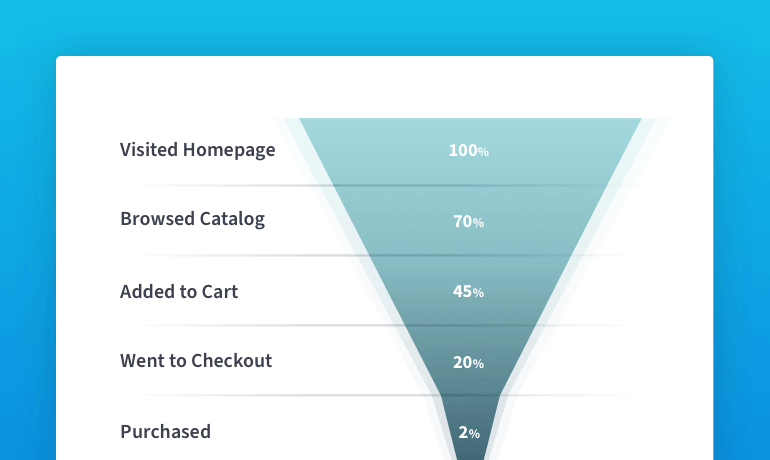 Product Analytics
Analyze user behaviour and get product usage insights in the form of events, segments, funnels, cohorts, uninstalls and real-time stats.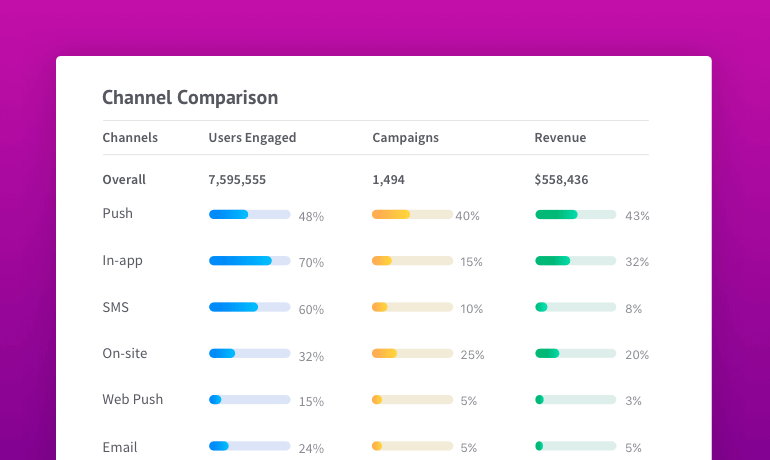 Campaign Analytics
Test and automatically track your campaign's performance for deliveries, failures, opens, impressions, clicks, revenue and so on in real-time.
Journey Designer
Use a highly intuitive drag & drop interface to map user workflows to lifecycle campaigns.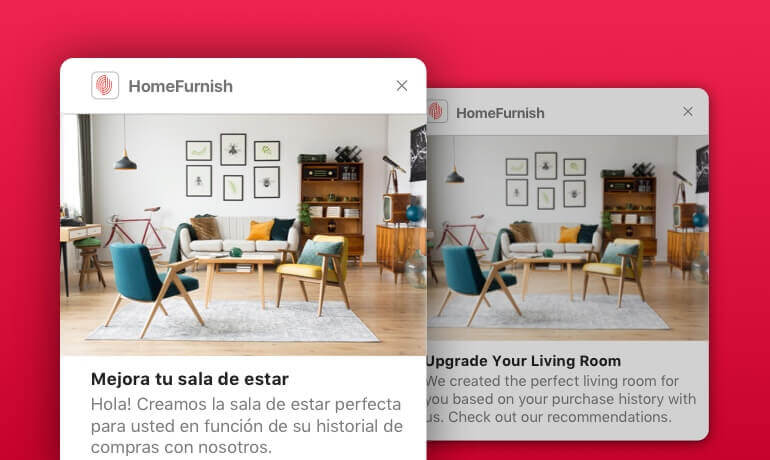 Campaign Localization
Adapt your message's content and delivery as per your user's timezone, language, currency & preferences.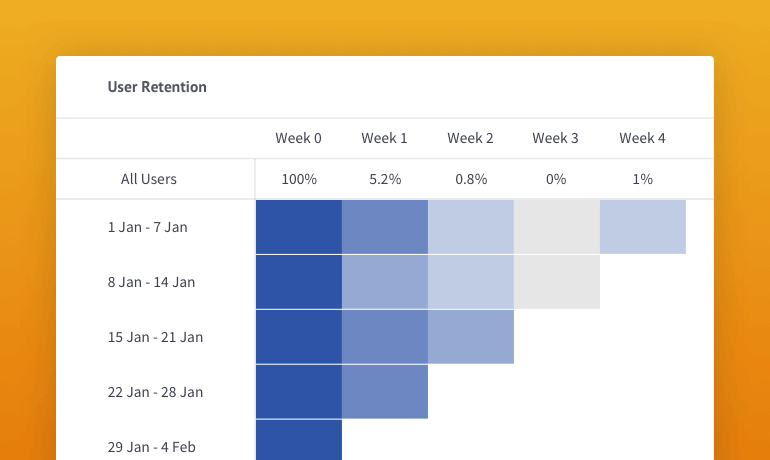 Customer Retention
Track the complete customer journey and encourage customers to return to your app via timely and personalized communication
We know what it takes to grow a business and build a brand. WebEngage, too, started as a tiny startup with big dreams. Over the years, we have acquired growth insights that can help your startup unleash its true potential.

Apply now to secure a seat in the WebEngage Startup Program.
Apply Now