In today's world, your customers are distracted. They have numerous options at their fingertips and a minimal attention span. Even when you successfully get their attention, it doesn't guarantee a conversion and a boost in revenue. In this blog, let's learn about various types of abandonment – Cart, Search, Browse, Wishlist and how you can improve them for your business.
Cart Abandonment 
What is cart abandonment?
In an e-commerce business, a customer visits an online store, browses through the products, and adds the products they like to their carts, just like a customer would do at an offline store. But in most cases, the customer leaves the online store without purchasing the products he had shortlisted. This is called cart abandonment. Research says that the average cart or basket cart abandonment rate is 69.82%, while the mobile cart/basket abandonment rate stands at 85.65%. 
How to reduce your cart abandonment rate?
Account creation is one of the top reasons that lead to cart abandonment. Customers browse and shop from various online stores and have to create multiple accounts. You can minimize your customer's actions to complete a transaction rather than asking them to create an account every time. Like, offering them a guest checkout option. 

A clean design that is easy to navigate takes your customer experience up a notch. Adding a progress bar to notify the customers about the steps ahead will help. Most platforms display this progress bar with tabs like purchase summary > shipping address > payment. This will help your customers feel better informed throughout the checkout journey and significantly reduce cart abandonment. 

Before a customer transacts with your business, it's crucial to establish credibility and earn their trust. 17% of the customers say they don't trust a website with their credit card information and prefer Cash on delivery as a payment option. You can use trust badges, customer testimonials, and other social proof.

Your customers love offers and discounts. You should ensure your customers can discover these offers conveniently, it will act as a catalyst to complete their transactions. 

Customers expect personalized shopping experiences. They expect businesses to make them feel special, remember their preferences, and send only relevant communication. Customers with a good shopping experience will have better chances of returning and making repeat purchases.
Search Abandonment
What is search abandonment?
Search abandonment is when your customers perform a search query on your website but, finally, don't add any products to their cart. For example, a potential customer searches for a term in your online store. Consider the query 'Harry Potter sweatshirt,' because this is the only product they truly want to browse in your store. If the person doesn't click on any product displayed and instead exits your website, this is abandoning a search.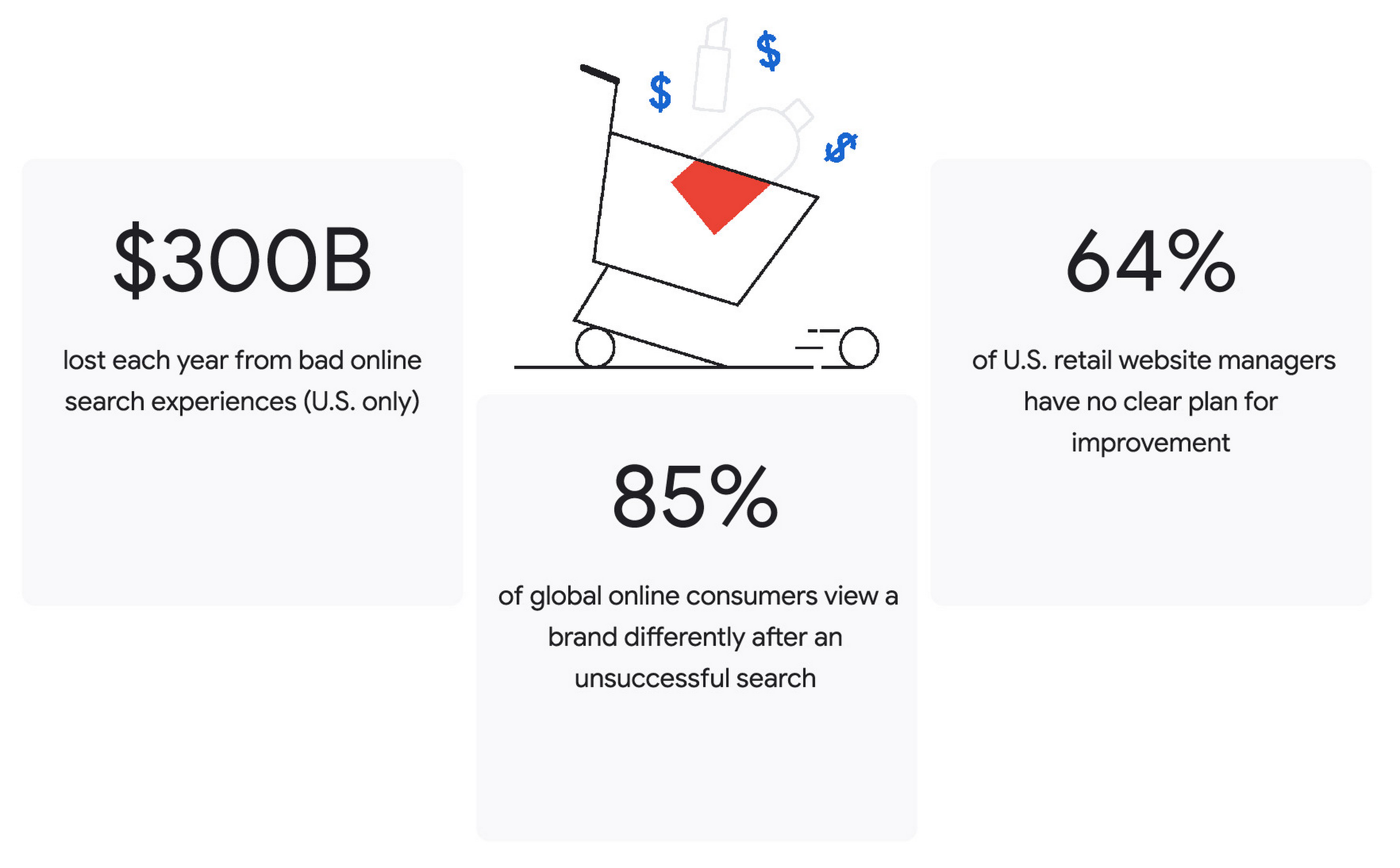 How to reduce your search abandonment rate?
Focus on using appealing visuals for your products. Your customers have a sea of products and brands to choose from. Would they be open to browsing your catalog if it doesn't look appealing? One drawback to online shopping is that customers can't see the product in person. When they can't touch or try it on, understand how to push them to buy via how these products are presented.

Optimize your website, so the search bar is easier to find and navigate. When your customer browses your online store, there is a good chance they already know what they are looking for. If there isn't a direct match to what they are looking for, your 0 results page shouldn't make them leave the store. Add alternatives to the 0 results page so your customers can be redirected to other options.

Allow your customers to sort and filter the results on your search engine results page (SERP). How your search engine results are organized might make one user happy, while other users might have different preferences. Allow visitors to have their preferred shopping experience by allowing them to sort and filter the results.
What is browse abandonment?
Browse abandonment comes before cart abandonment. Browse abandonment happens when a customer visits an online store only to leave without adding anything to the cart. 
Connecting with your customers in certain ways can encourage them to return and add products to their cart, leading to a purchase. For example, if visitors abandon your online store after browsing, they might not find what they were looking for. You can engage and target these customers by sharing communication via channels like push or email that encourage them to resume their search. You can also rethink your user interface and ensure it appeals to your customer. Putting in the right effort will make your brand sticky and generate more sales. 
Wishlist Abandonment
What is wishlist abandonment?
Wishlist abandonment happens when a visitor adds products to their wishlist but doesn't proceed to buy them and hence makes no transaction. To reduce your wishlist abandonment, you can experiment with reaching out to your customers through omnichannel communication and reminding them about the products on their wishlist. You can also offer discounts to encourage them to take the transaction further and make the purchase. 
Conclusion
Overall, giving your customers a good shopping experience will inevitably lead them to stick to your brand and reduce your abandonment rates.