Customer Profile
Sulekha is India's leading digital platform for local services that connects users with local businesses.
The Objective
Sulekha.com attracts upwards of 10 million unique visitors monthly. Split this number with the 1200+ categories it has and the inherent complexity of tailoring communication for the numerous category cohorts. The sheer volume of users along with varied user behavior across categories makes it an uphill task to retarget the right set of users with personalized communication.
Given the complexity of the challenge at hand the marketing team at Sulekha.com tussled to achieve the following:
Retarget users who abandoned the lead capture form [LCF].
Implement personalized communication at scale.
Increase Customer Lifetime Value.
The WebEngage Effect
Enter WebEngage, with its cross-channel marketing orchestration capability, it allowed for creating a comprehensive workflow using triggers, flow controls, and conditions. Using WebEngage's visual marketing automation tool, the Journey Designer, they created multiple user journeys. One of them focused at retargeting users.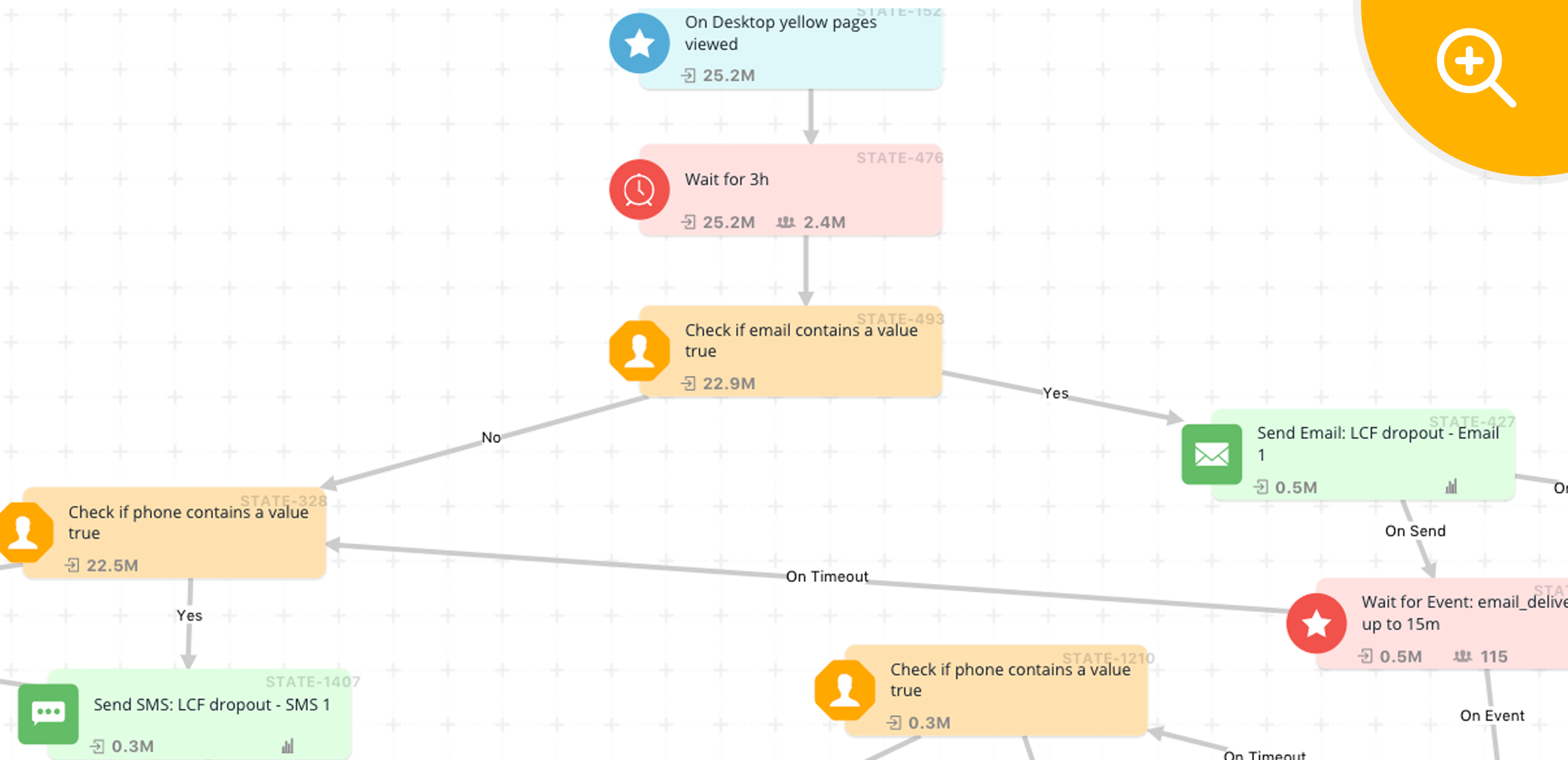 The Journey automated the communication for a period of 3 weeks starting from users dropping off from Lead Capture Form. At every stage in the Journey, the system checks for reachability of users on different channels. Thus, the Journey aims to convert users within optimum touch-points.
Once the communication is rendered user events like email opens, clicks, are tracked that then trigger the second round of communication.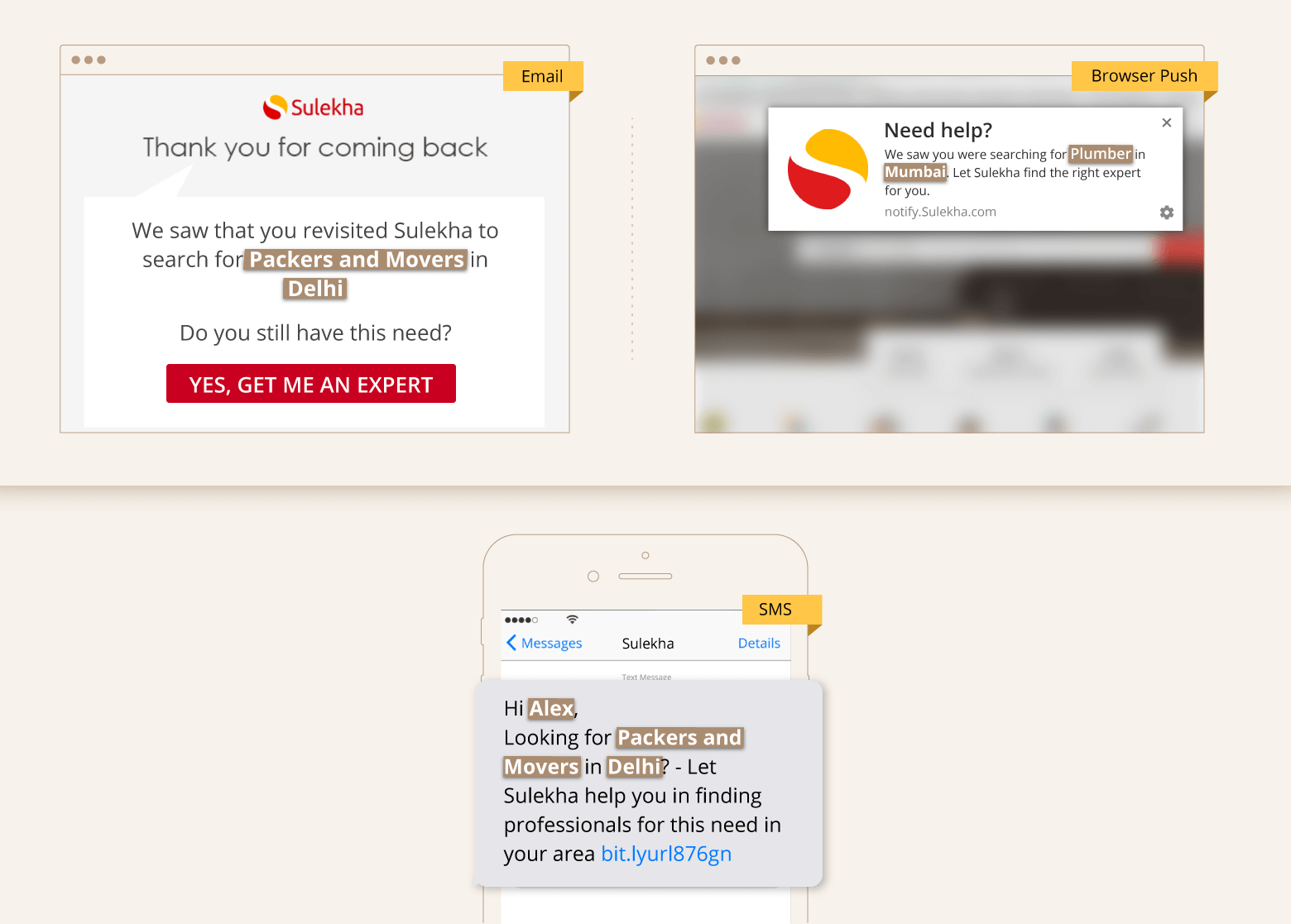 The first set of retargeting campaigns has the direct category nudge. Followed by related category recommendations in the second. All communication personalized for the individual user.
The Result
The effect of personalized communication rendered using Marketing Cloud brought significant improvement in the metrics that mattered. Backed by increased customer retention, cross-selling opportunities the Customer Lifetime Value increased by up to 3X.
Moreover, the retargeting campaign had conversions of 30% after the second round of nudge and 40% for returning users.

Want To Try Marketing Automation For Your Multi-Channel Strategy?