Customer Profile
Housejoy is an India based home services company that provides services ranging from beauty, laundry, home cleaning, pest control, and maintenance services to customers at their doorstep. Housejoy owns the end-to-end customer experience and ensures that the customer's request is fulfilled. As a company, it is seeing tremendous growth, during the ten-month period starting 2015 January Housejoy registered 100 times increase in orders per day (40 to 4000).
The Objective
A high growth environment offers challenges of its own. There's always too much to do in too little time. The marketing experts at Housejoy struggled with complex problems intertwined with multiple tools they used for marketing. A few of them are:
The problem of too many tools: The use of multiple tools to deliver marketing communication across different channels caused imminent overlap. (The same user would get bombarded with similar campaigns over different channels)
Category dependent buying behavior: Buyer behavior across verticals was starkly different. Every category required tailored communication. It was an uphill task to customize communication using different tools.
No improvement without measurement: They had a hard time measuring the performance of campaigns. Data from several sources had to be collated to even do basic A/B testing between two versions of a campaign. They craved for a single repository that provided easy access to campaign analytics.
Precious data unused: Housejoy gleaned massive customer behavior data through its website and app. However, none of the existing marketing tools allowed them to use the data to execute targeted campaigns.
More work and less impact: Setting marketing campaigns manually consumed an insane amount of time that hit the overall productivity of the marketing team at Housejoy.
In a pure business sense, the marketing team at Housejoy wrestled with poor retention numbers. The customer retention issues included
High cart drops,
Low repeat purchases, and
Unexplored cross-selling opportunities.
The WebEngage Effect
For most of the challenges they faced, the common panacea was the marketing cloud that enabled cross-channel automation. WebEngage's graphical, drag and drop Journey Designer provided exactly that. Using the tool for setting up workflows for the user journey was a task that took minutes to set up. Once done, the tool intelligently tracked user events, customer behavior to trigger appropriate communication at opportune moments.
Also Read: User engagement best practices for Online marketplace business[Guide]
Truly Automated User Journey for Cart Recovery
Users once on the site abandon carts for reasons ranging from 'Having to create an account' to 'concerns about payment security'. Despite completing the requisites, users abandon carts. It is so persistent for all e-commerce businesses that Baymartd Institute estimates on average for every 100 carts created ~69 carts are dropped.
Challenges are opportunities in disguise– the marketing experts at Housejoy intended to recover these dropped carts and convert 'Contacts' into 'Customers'.
Using Journey Designer, they set up a workflow automating the trigger of recovery emails for all users who have: Not Completed the Booking within 15 minutes of completing the first step (Lead Filled).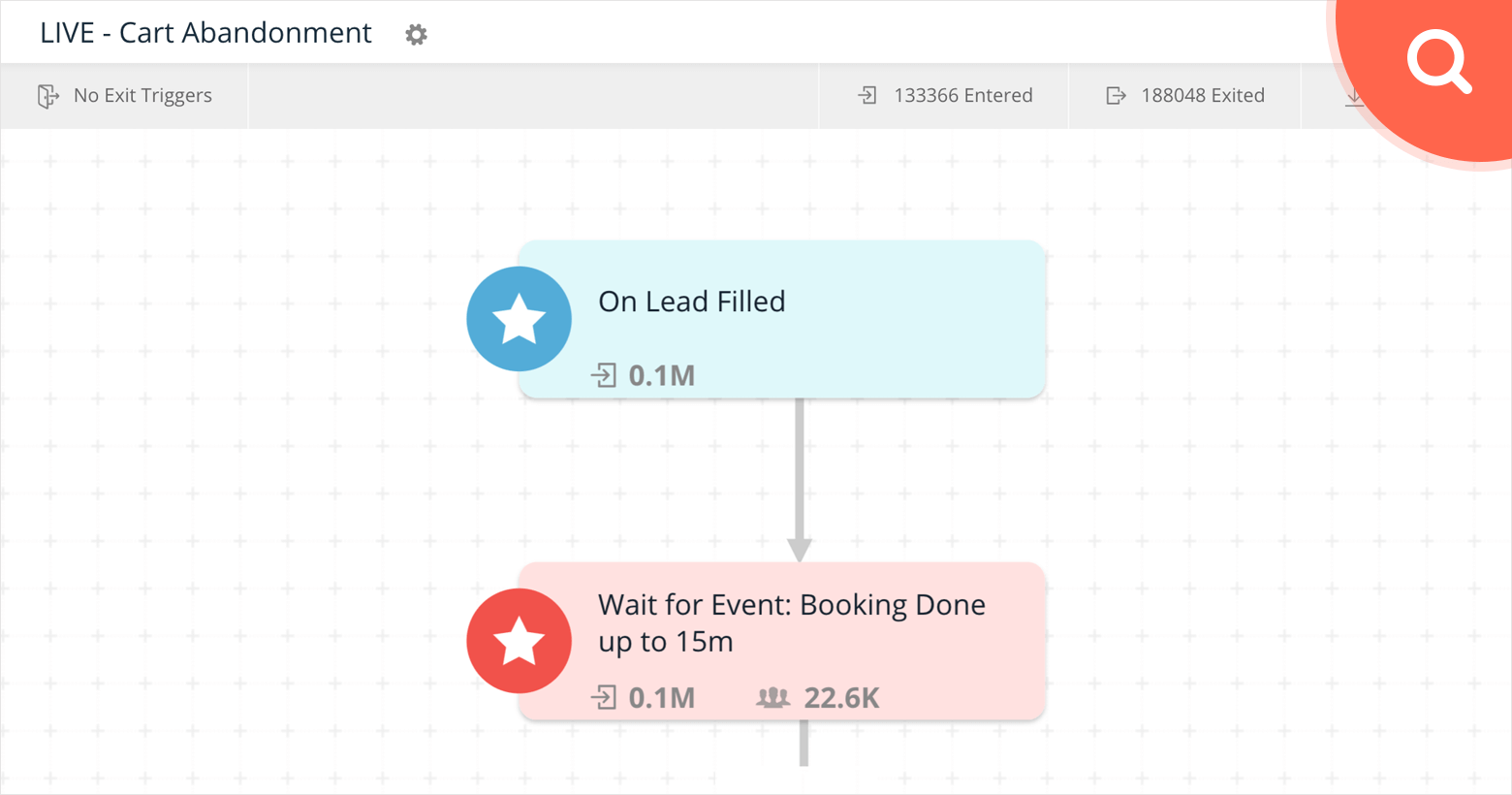 Each email was personalized to have the user name in Subject Line along with the unique link in the email body to take users back to the page where they abandoned the purchase.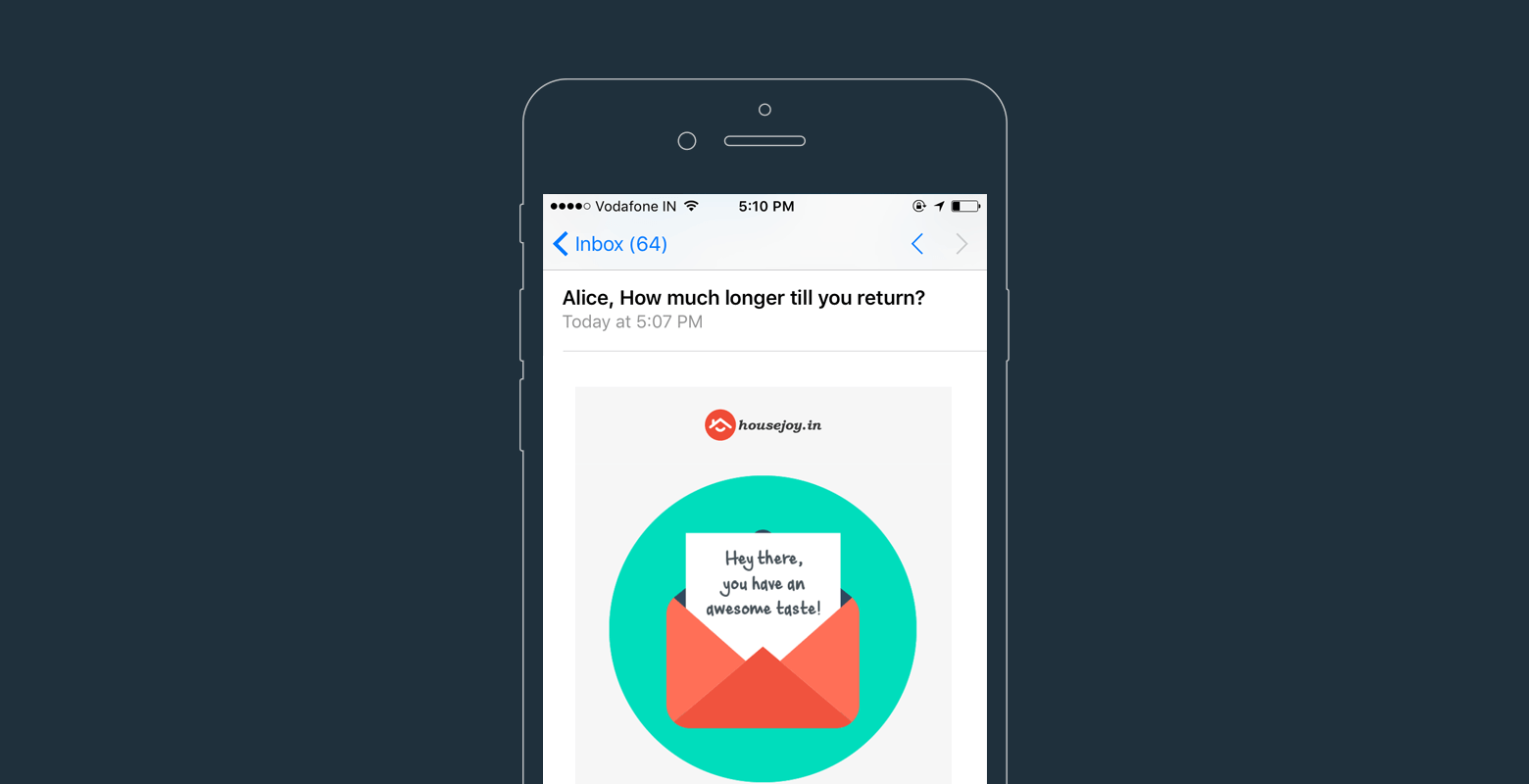 The personalization is based on a robust templating engine that uses data from user's profile, user events, session-level data, among others.
Moreover, they also tested email subject lines with three different variants. And picked the ones that performed the best (w.r.t. open and click-through rates).

Smart Data-Driven User Journey to Boost Retention
They studied past purchase data to understand how customer purchasing behavior varied across categories. There was an apparent pattern in how customers availed the subsequent services after the first one. Backed by this insight they set up a user journey focused on exploring cross-sell opportunities and repeat purchases.
For instance, for all users availing Deep Cleaning service, the communication was set up in such a way to cross-sell Plumbing, Sofa Shampooing, and Electrical services. And, drive repeat purchase (of Deep Cleaning) with a timely reminder to avail the service again.
The campaigns were rendered through email and text as channels.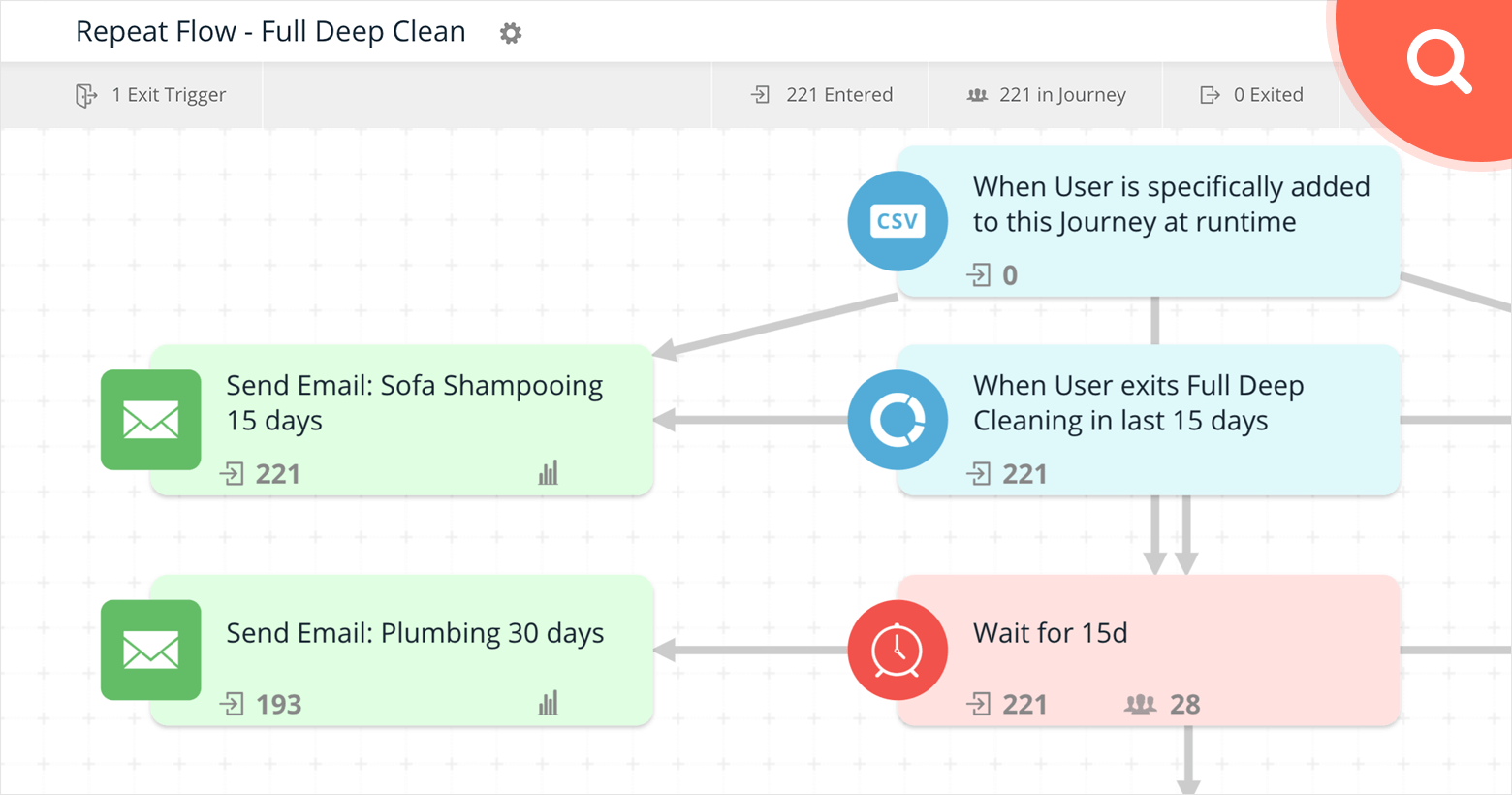 Closing gaps in marketing with cross-channel marketing cloud
By using a cross-channel marketing cloud Housejoy closed the inherent gaps in its marketing caused by using multiple tools. They now had a unified view of users and the ability to reach them using the channel of their choice.
They were able to make sense of the user behavior data. And put it to better use in targeting specific segments of users. Giving them incredible success with their campaigns.
Alongside this, they were also able to use the operational data into smart data that gave insights into purchasing behavior, category behavior, category affinity, and a deeper understanding of factors affecting conversions.
The Result
Starting from user acquisition to retention, Housejoy saw incredible results after using WebEngage's User Journey. The ability to access real-time customer lifecycle status reports, intelligent behavioral segmentation, testing campaigns took their marketing to the next level. The numbers speak for themselves: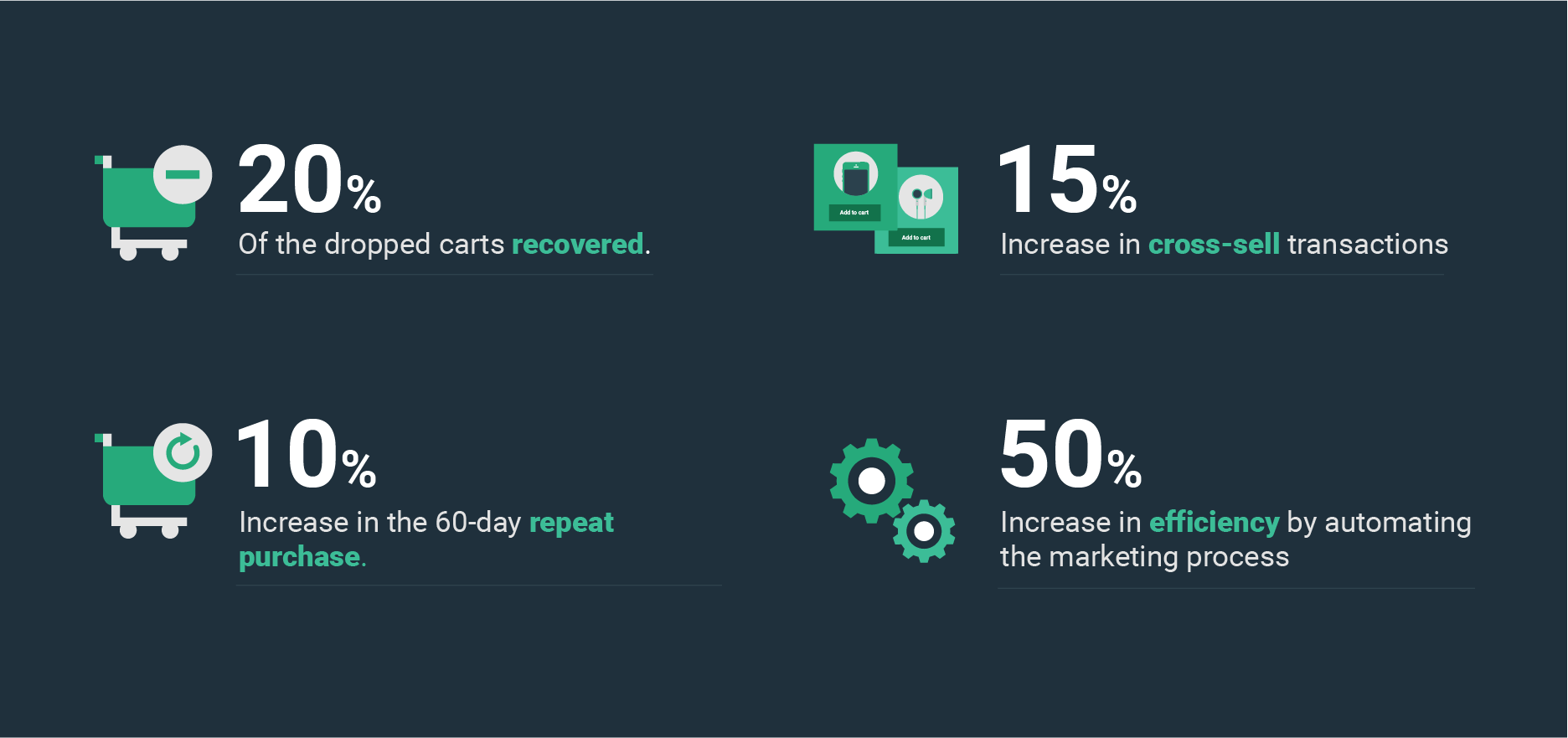 The increase in the above metrics resulted in direct uplift in Customer Lifetime Value, increase in average order value, and customer retention.
Lead Your Growth By Customer Retention, Not By Acquisition