If you are an e-commerce firm, you must surely be aware of Black Friday and the kind of frenzy it brings to both offline and online shopping.
And festive seasons sales like these are what the e-commerce businesses salivate on, how to exactly bank upon this gold rush and make the most of it is something not a lot of them are aware of.
Through this post, I will highlight use-cases that will help you increase your Black Friday sales through your e-commerce platform – website & mobile. And talk about not only the type of communications you can use to entice your Black Friday shoppers but also some of the channels through which you can make use of these communication strategies.
Here's an example of a Black Friday mobile push notification

Some of these use-cases will also involve the use of web overlays, not because WebEngage is a pioneer of it but more so because it is in fact the best possible way to monetize traffic on your website, especially during such festive periods.
Table Of Contents:
1. Be crazy about Black Friday and tell your customers about it
2. Create a sense of urgency
3. Tell them, they aren't the only ones buying
4. Offer bigger deals on product bundles
5. Build Landing pages for brands or categories
6. Be mobile ready
7. Wait! There's also 'Cyber Monday' & 'Giving Tuesday'
Tip# 1: Be crazy about Black Friday and tell your customers about it
It is a festival, and it should look like one. Change your website's banner. If possible, change the look and feel of your website. Make splash screens for your mobile app. Shoppers are looking for deals all over the internet, let them know that you have them.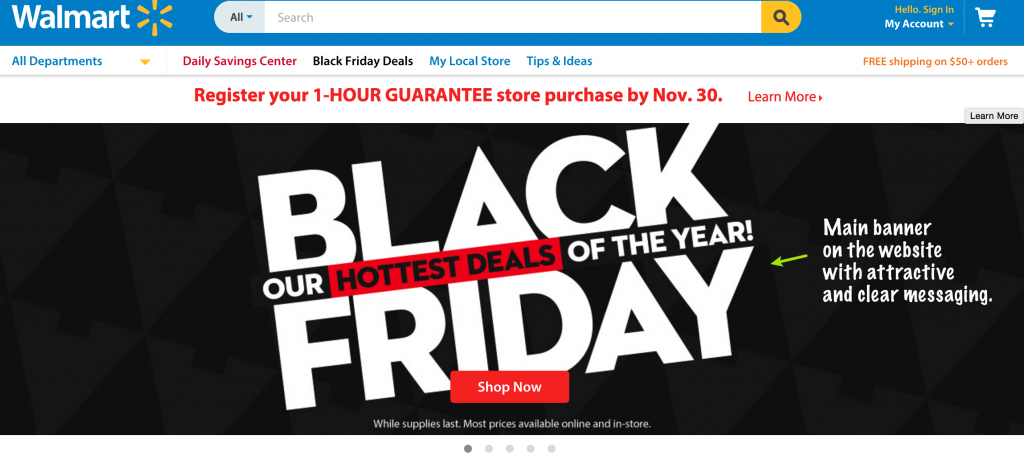 Use of Modal Window: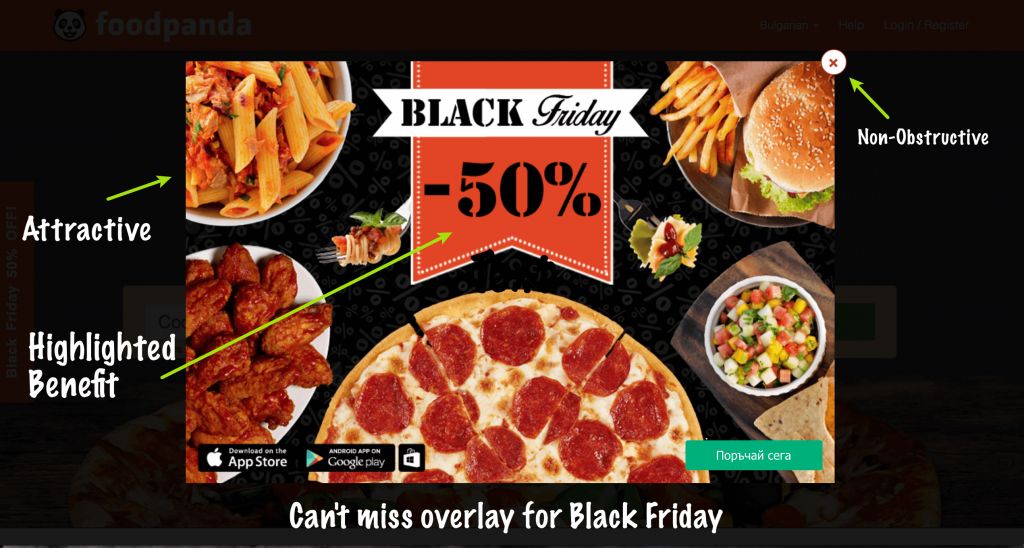 Use of Website Intercept: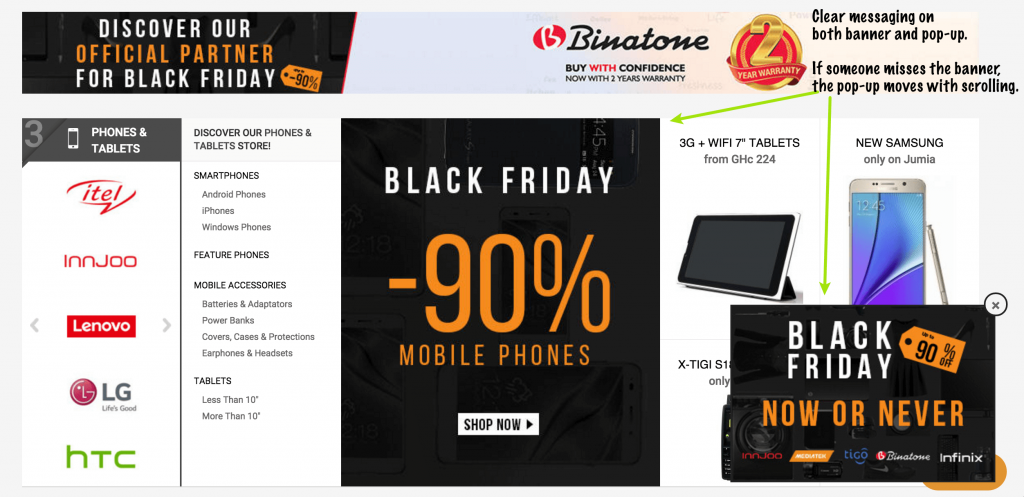 Tip# 2: Create a sense of urgency
Every shopper out there is looking to grab the best deal there is. They search for it on every e-commerce platform they could imagine. Thus, it becomes imperative for you to inform them that your Black Friday sale deals are live now, but will not be live for long.
This sense of urgency can be created by a timer on deals, something like this: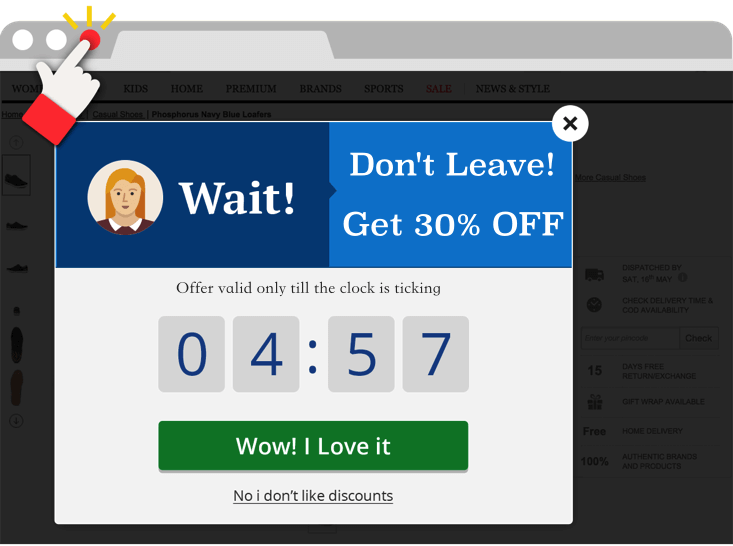 For your mobile app, you can use push notifications to create this kind of urgency. It could look something like this.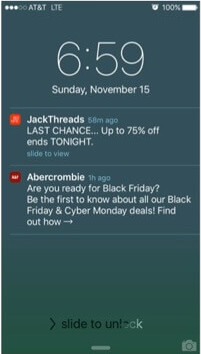 Tip# 3: Tell them, they aren't the only ones buying
No matter how much you stock up, inventories are bound to run out. Tell your users when you reach low inventory. Shoppers, sitting on the fence are more probable to click the 'Buy Now' button when they see their wishlist getting picked up off the shelf fast.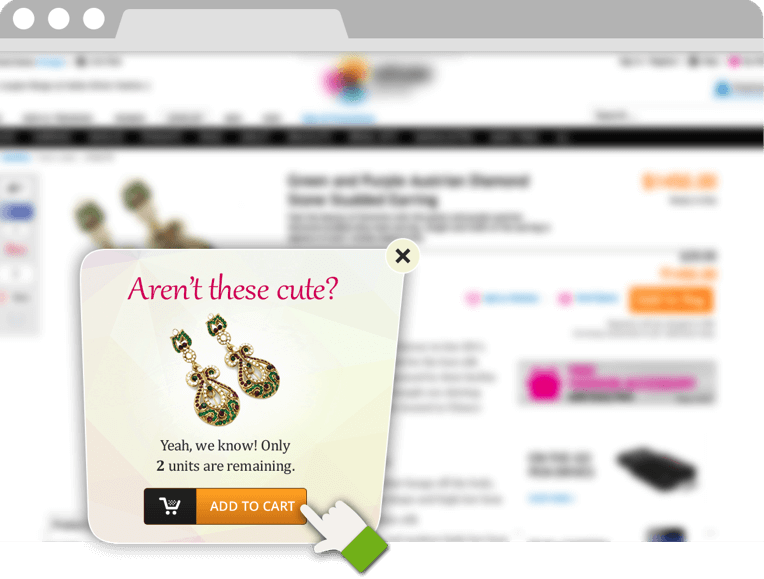 Tip# 4: Offer bigger deals on product bundles
Bundling is one of the best things that happened to shopping general. It provides a better deal on a number of products in one go for the shopper. For the business, it helps to sell more and at times, unwanted stuff in the name of bundling.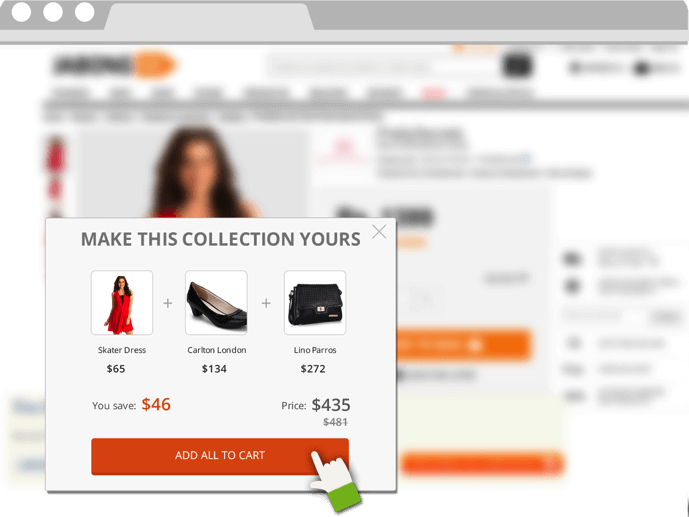 Bundling can be used in the classic way as shown above or with the interference of data – as an end to end accessory package tagged along with the main product bought. Something as shown below: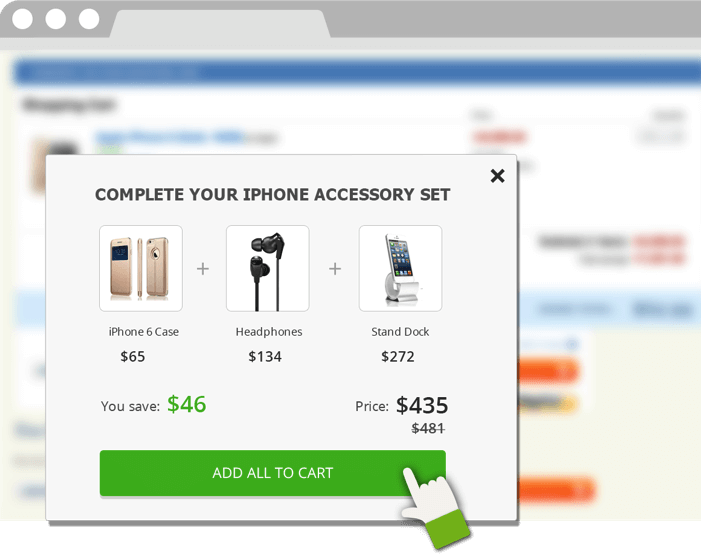 Tip# 5: Landing pages for brands or categories
While it is common to run envelope deals on everything, it is also highly recommended to run deals specific to brands or categories. The benefit of doing so is that first you can get the shoppers into a mindset and then it becomes easier to convert them.
Here's how Nike created a mobile specific landing page for their Hypervenom shoes.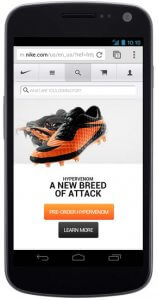 Such landing pages make it convenient for the shopper to check out his/ her shopping list easily which results in a bulk purchase from one single website, making for a perfect Black Friday sales tactic.
The traffic received on the home page can be easily diverted to these specific landing pages by showing a pop-up relevant to their profile. I hope this illustration helps the cause: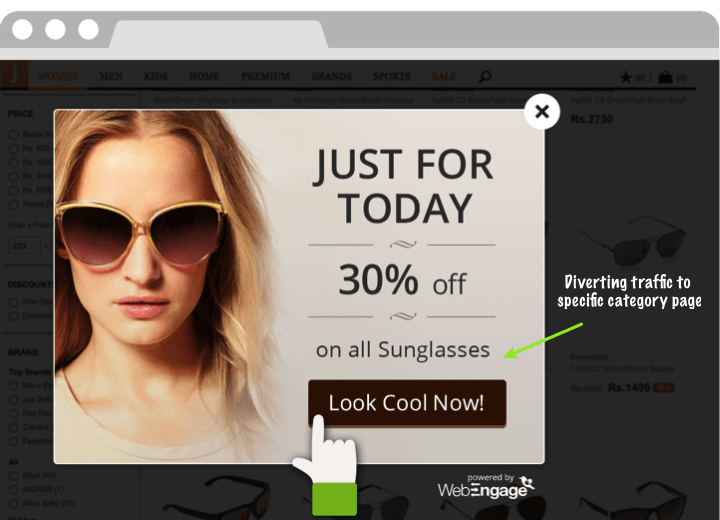 Tip# 6: Be mobile ready
Well, this tip is so obvious that I was not very sure if this should be included or not but then I was reminded of this:
The most obvious things are the most overlooked ones. Click To Tweet
Every e-commerce website worth its salt either has a mobile app or has a mobile responsive website. While the online real estate is still considerable on desktops and laptops, when it comes to mobile devices, space is really a crunch. In such times, headers like the one shown below helps you to divert traffic to the most relevant pages and converts more leads during your Black Friday sales.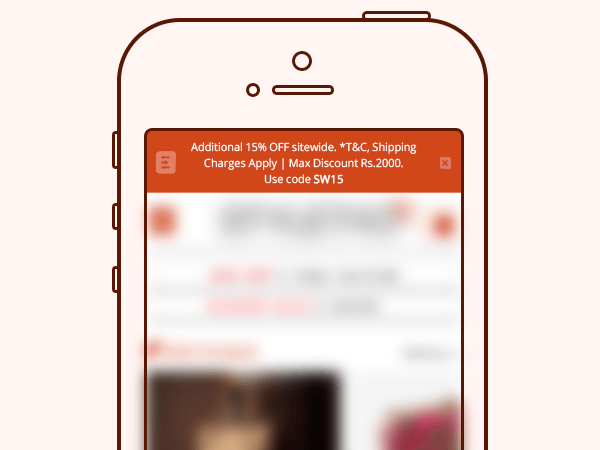 Tip# 7: You're not done yet. There's also 'Cyber Monday' & 'Giving Tuesday'
After the voraciously devouring deals on Black Friday, there's Cyber Monday & Giving Tuesday. And it is actually very beautiful when people give back to the society on Giving Tuesday.
One point that we should keep in mind is, though spill-over, the festivities still continue and shopping goes on. The reason may change, the messaging may change, the business remains the same.
Now you are done
That is it. Enough of tiring advice and business tips. Let the celebrations roll and may the force be with you.
Happy Black Friday Marketing!
5 Key Components To Automate Your Digital Sales Process