We have made a bunch of additions to WebEngage in July. Here's a consolidated list below:
Amplification Engine for Push Notifications
Sometimes mobile push notifications fail to deliver to certain Android devices. This generally happens for Chinese Android devices due to battery optimization issues that terminates their background processes. Through our amplification engine, we now attempt to deliver these notifications again. Based on our initial results, you can expect an uplift in impressions (and subsequently clicks, conversions and revenues) anywhere from 10% to 30% based on the distribution of Android devices in your user base. These uplift numbers will also be made available on all push campaign report pages in a couple of weeks from now.
Campaigns: Send to Multiple Segments + Exclude Certain Segments
You can now choose to send your campaigns to more than one segment. You can also exclude users in certain segments from receiving the campaign. This functionality of including/excluding segments is available in the Audience tab of the campaign creation process. Each of the segments in Send To (and Don't Send To) can be joined based on AND condition (think intersection of sets) or OR condition (think union of sets) eg. users can be in Segment A OR Segment B OR Segment C, users have to be in Segment A AND Segment B AND Segment C.

Throttling
Throttling helps you control the numbers of messages sent out per minute through the following channels: Push, SMS and Email. With this feature, you will now be able to achieve a use case such as Across all my email campaigns, ensure that only 5,000 emails go out per minute. We will then ensure that only 5,000 emails go out per minute regardless of the number of campaigns running. This feature can be helpful when you want to prevent your systems from being overloaded eg. if a one-time campaign goes out to millions of users at the same time, and a number of them end up clicking the notification and visiting the app, it may lead to systems being overloaded with too many users. Another reason for this feature is to take care of the case where your ESPs or SSPs require you to not send more than X messages per minute/per hour. You can access this feature from the Settings section in your dashboard.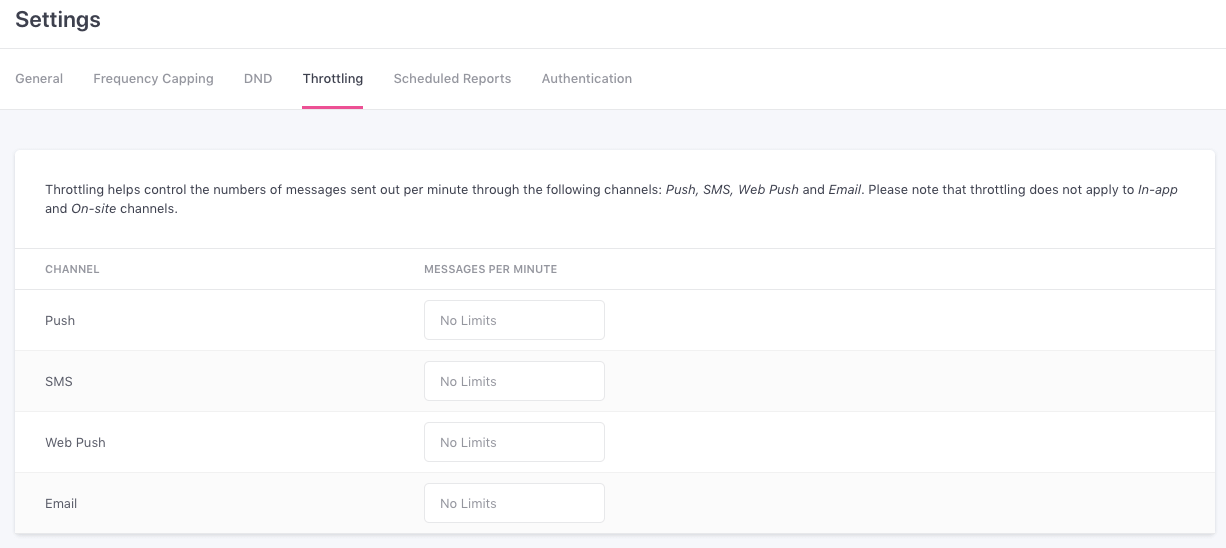 Save Email Templates
If you're using our Drag & Drop Email Editor to create emails, you can now also save the templates you've created using the editor. You can access this feature when you open the email editor in the Message tab of the email campaign creation process.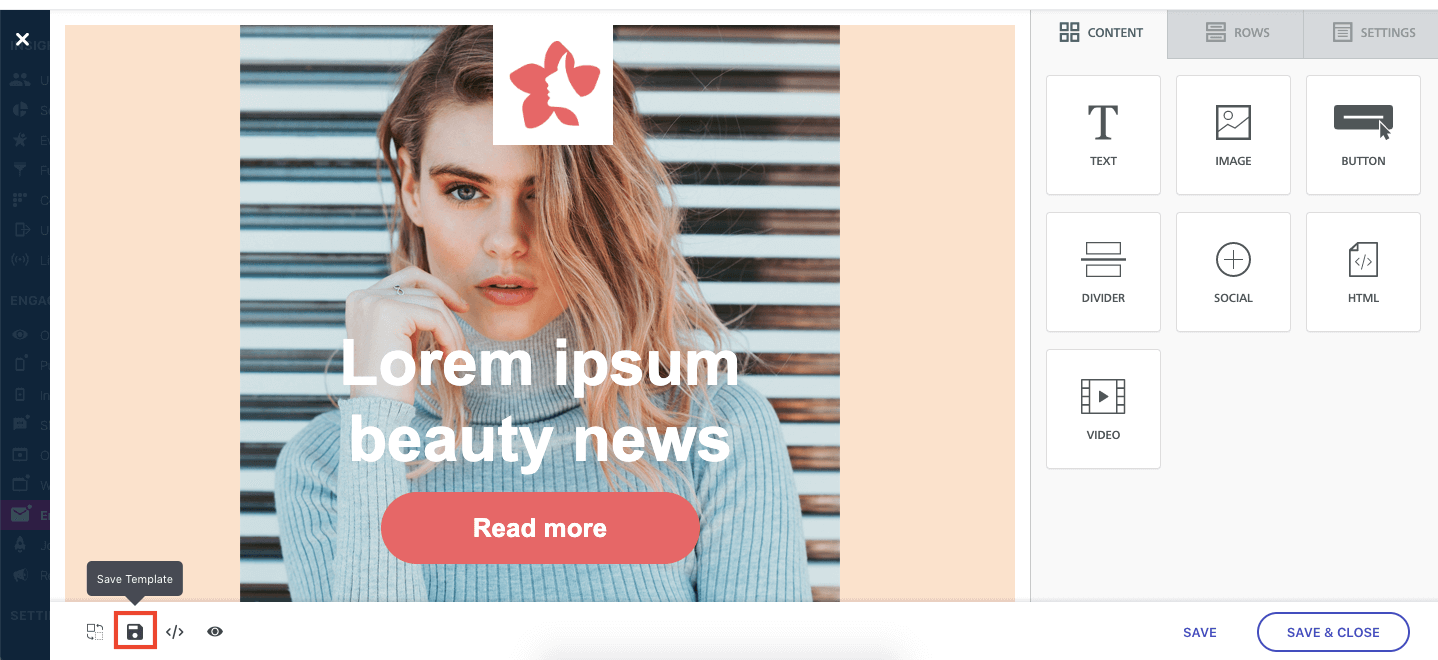 UX Changes
Journey Blocks: We've changed the UX of most of the journey blocks to make the journey creation experience more intuitive. There are a few more changes pending in some of the journey blocks that will be completed in early August. There is no change in functionality here.
In-app Campaign Creation: We've changed the UX of the When tab of the In-app campaign creation process to make it more intuitive. Again, there is no change in functionality here.
SDK Updates
There were multiple updates to our Android and iOS SDK in July. More details in our changelog for Android and iOS.