We have just released a feature that enables you to add multiple Android and iOS push credentials on your WebEngage dashboard so that you can send mobile push notifications to multiple Android and iOS apps, where each of those apps uses a different push credential.
A few of our customers have integrated the WebEngage SDK (with the same identifier / license code) on more than one of their Android apps and iOS apps. They have done so mostly because the users are common across these apps. Therefore, the marketers want the ability to analyze and create user engagement through a single WebEngage dashboard than treat users for each of these apps as different and thereby use multiple WebEngage dashboards to analyze and engage users for each of these apps. The problem is further exacerbated when you take into account that each of these Android apps has its own package name and FCM server key, or that each of these iOS apps has its own bundle identifier and Auth Key.
Previously, you could specify only a single set of Android and iOS credentials in WebEngage to send mobile push notifications. With our new release, you can now specify multiple such credentials to target multiple Android apps or multiple iOS apps.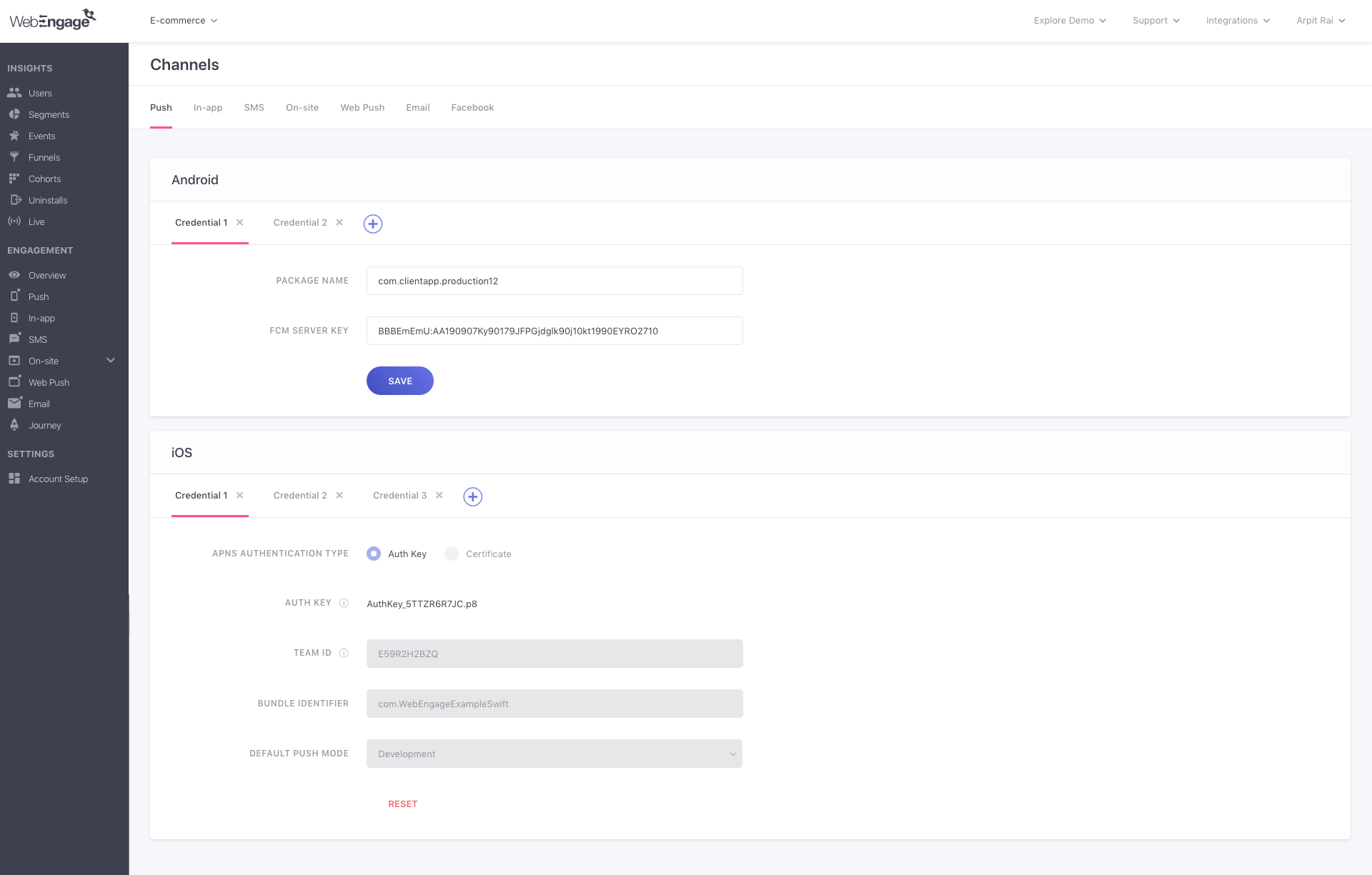 Subsequently, when you're creating a mobile push notification, you will now be asked to specify the Android or iOS apps that you want to send the push notification to. By default, all your Android and iOS apps are selected. Push notification being sent to each app uses its own credentials as specified above. Please note that, if you have added only a single iOS and Android credential, then you won't be asked to specify this input as it is redundant.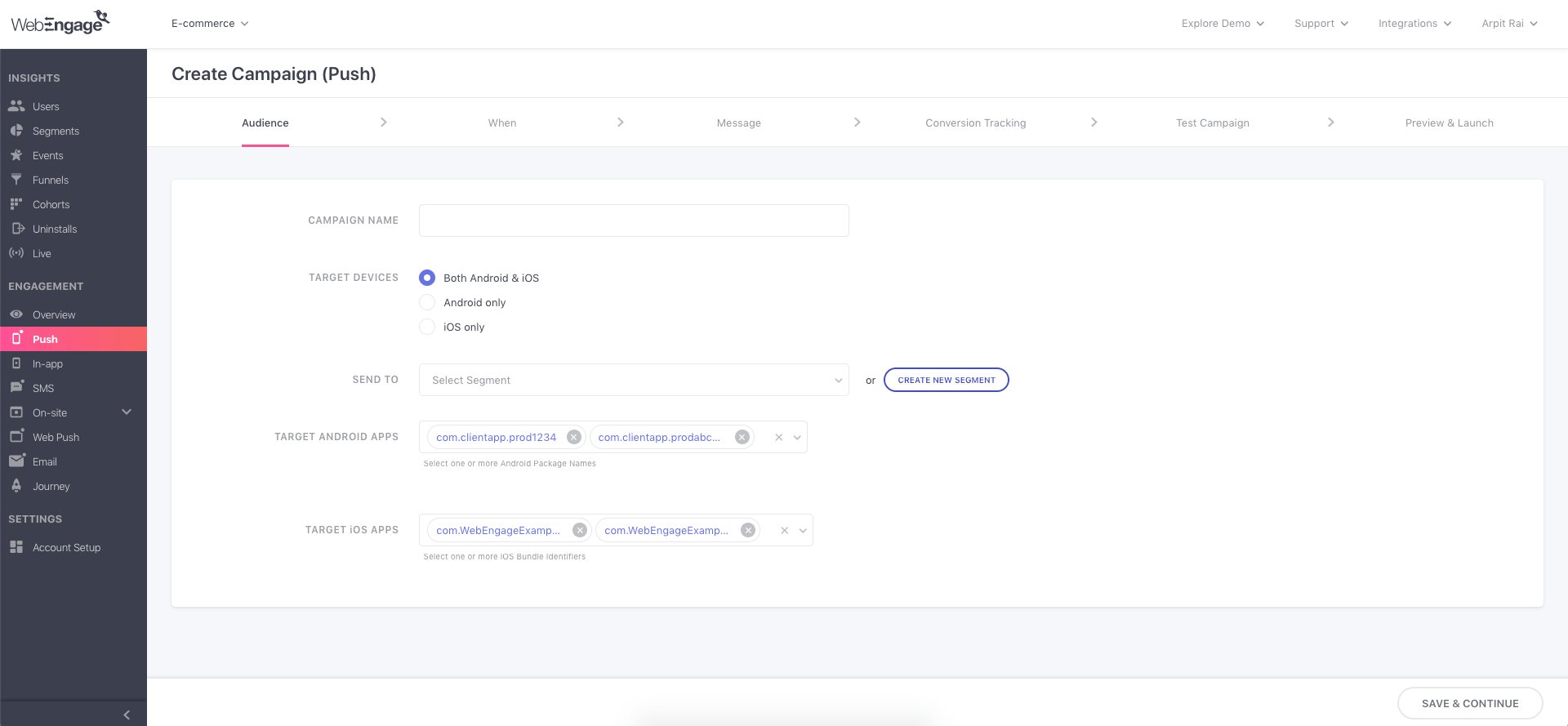 That's it! You can now successfully target users across multiple Android and iOS apps, where each of the apps has its own Push credentials.
Try out our new feature and tell us what you think of it! Or request a demo from our Success team to learn more about this feature.