Table Of Contents:
1. Discovery
2. Evaluation
3. Conversion
4. Stay in touch
5. Influence post-purchase behavior
6. Reach where your customer is
7. Inform about refund & returns policy
8. Send guides that help
9. Ask how your customer feels
10. Invite them to join you (forever!)
11. Have your customers remember you
12. Remind just-in-time
Post Purchase Engagement Explained
How would you feel if you could just relax in the knowledge that all your mundane marketing tasks like sending emails to potential customers and getting those new blogs live on your website, have been done for you? Sounds like wishful thinking, right?
But what if I told you that this can be done using a simple solution – Marketing Automation! Marketing gurus have vouched for marketing automation for quite some time now and not without good reason. Given its ability to seamlessly manage marketing processes and multi-functional campaigns across multiple platforms – this technology has proved its worth in gold for brand marketers across the globe.      
Marketing automation is indispensable in terms of lead generation, nurturing, scoring and measuring the overall ROI impact on campaigns. This has made it a favourite tool for marketing and sales teams to ensure the success of their online campaigns.
The onset of marketing automation technology has resulted in a significantly improved performance across several parameters vital to the success of business plans across the customer lifecycle. This includes Lead Generation, Market Segmentation, Customer Acquisition, Customer Retention, Employee Productivity, Improved Sales and Revenue Generation.
This technology also offers marketers and companies a slew of opportunities to reap multiple benefits across different stages of the customer lifecycle. All this while making sure that both potential and existing customers are being nurtured and engaged with relevant messaging. The idea is to build long-lasting customer relationships that drive increased ROI.
10 Reasons Why You Should Choose WebEngage For Your Business
So I'm going to share 12 ways in which you can put Marketing Automation to use for effective post-purchase engagement.  But before we explore these ways, let's take a quick look at the key stages of the customer lifecycle.
Discovery:
The first stage when a customer discovers you – via social media platforms, paid advertising, SEO or content marketing. The key here is to create content which is relevant (to what people are searching for) and also relates to your brand or product portfolio.
Using a marketing automation software with inbuilt web tracking will enable you to optimize your content and follow pay-per-click (PPC) ad activity to filter your most likely prospects.
The trick to attracting organic traffic to your website is to ensure your content meets search parameters to the fullest, rather than blindly pushing your brand online. This will also enable your brand to have a high recall value when a customer starts to line up potential purchase options.
Evaluation:  
This is when a customer starts to make a mental note of purchase options that interest him. It's also the time when you would want your brand to be at the top of the heap. Product descriptions, ratings & reviews, and welcome campaigns are some of the aspects apt for the purpose.
A welcome campaign also allows a brand to display its product visuals in a manner designed to woo a customer.  You can execute an automated series of emails triggered by a new visitor, using marketing automation.
A well-written product description can also do wonders for defining your product. Last but not the least, reviews and ratings from previous buyers provide important social feedback in terms of the product's perceived quality and safety among previous buyers.  
Conversion:
Arguably, the most critical stage of the lifecycle – when you have to convince a new prospect to buy from you. Tools of choice here include – calls-to-action, cart abandonment campaigns, and product recommendations, etc.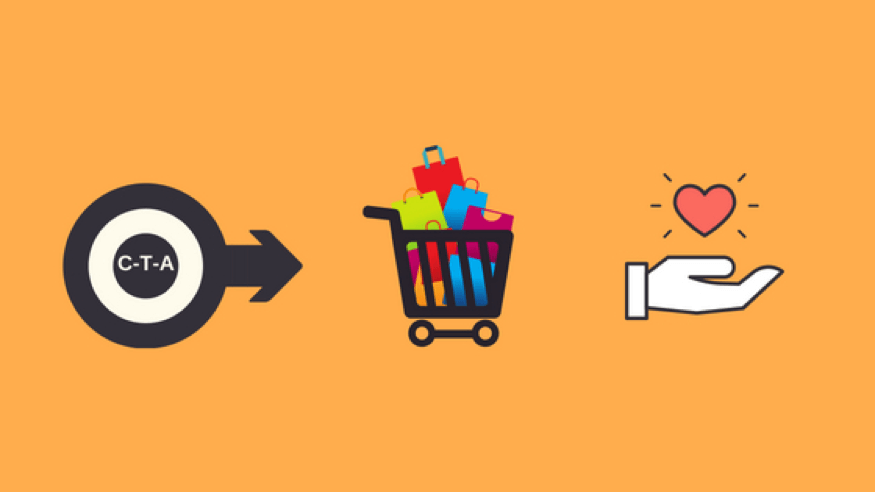 At this point you have successfully identified, wooed and convinced the customer to buy from you, using relevant avenues of marketing automation. Now it's time to understand the next phase of the customer lifestyle which is, post-purchase. This can get a little tricky at times, but the judicious use of mega discounts, attractive loyalty schemes, social media campaigns (that encourage user-generated content) and product recommendations are known to convert even the most difficult customers into loyal brand ambassadors.  
Now that you've got a fair idea about various stages of the customer lifecycle, here's how you can ensure effective post-purchase marketing.
Stay in touch:
Winning a customer does not guarantee that he/she will not move away from you at some point in time or eventually forget about your brand altogether. Research says customers that continue to support your brand over time will spend 67% more than new customers.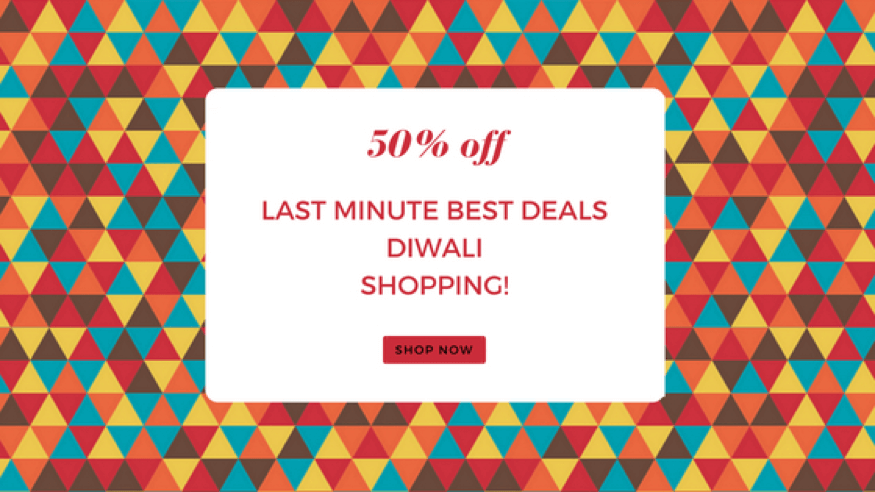 So, from a brand perspective, it becomes important to drive such customers back into their fold. Automated re-engagement email campaigns are tailor-made for such an eventuality and are a proven way to win back any trapped or forgetful customers.  
Influence post-purchase behavior:
Contrary to popular perception, bagging a new customer or winning over an old one is not the end of a customer lifecycle. In fact, there are several marketing tactics that can help you influence post-purchase behavior among your customers.
For example, it's quite common for some buyers to question their purchase, post a sale. The need to justify the judicious spend of their hard-earned money is hardwired within most of us.
If properly executed, these tools can help a customer feel good about his purchase – consequently increasing the chances of his buying from you again. And don't forget, a happy customer is most likely to refer your brand to others, translating into more business for you.
A simple thank you email also does good and makes a customer feel happy about his purchase and sets a strong brand recall for future purchases.
Reach where your customer is
You can also send SMSes and push messages (also called push notifications or app alerts) to deliver deals, alerts and special discounts to increase app usage and drive in-app purchases.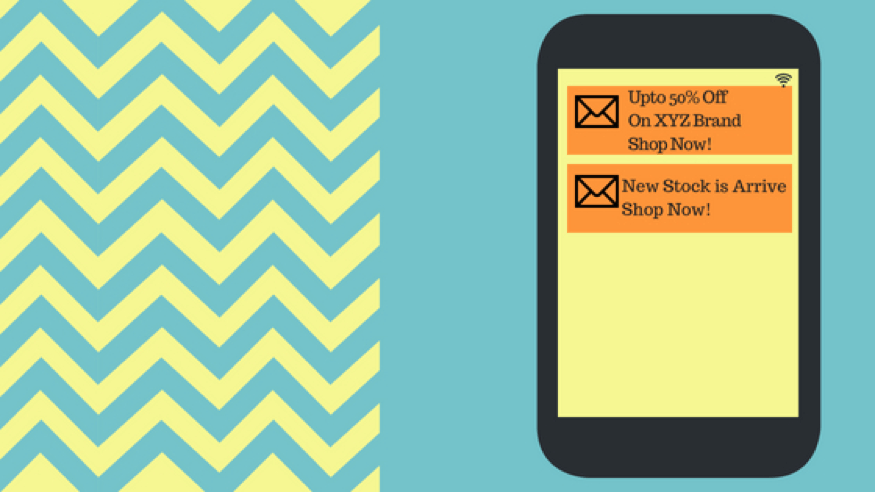 Always remember that users who have downloaded your app are some of your most loyal customers. It pays to keep them close by building a relationship using relevant push communications.  
Inform about refund & returns policy: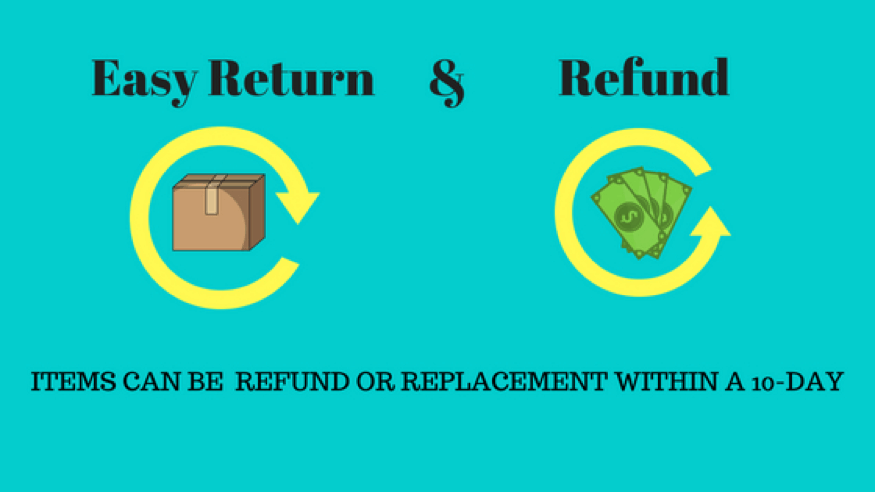 One size seldom fits all. Sending a lucid email or web push outlining your returns and refund policy can go a long way in soothing those post-purchase blues.
Send guides that help
Ever bought something that you can't seem to operate or wear? Well most of us have. Which is why sending a How-to guide will not only reduce your buyer's frustration but also improve their overall buying experience.
Similarly, buying an expensive product is usually accompanied by worries related to its maintenance, lest it loses its value. Sending a care guide will tell how to take care of the purchased products and also assure them about its longevity and value.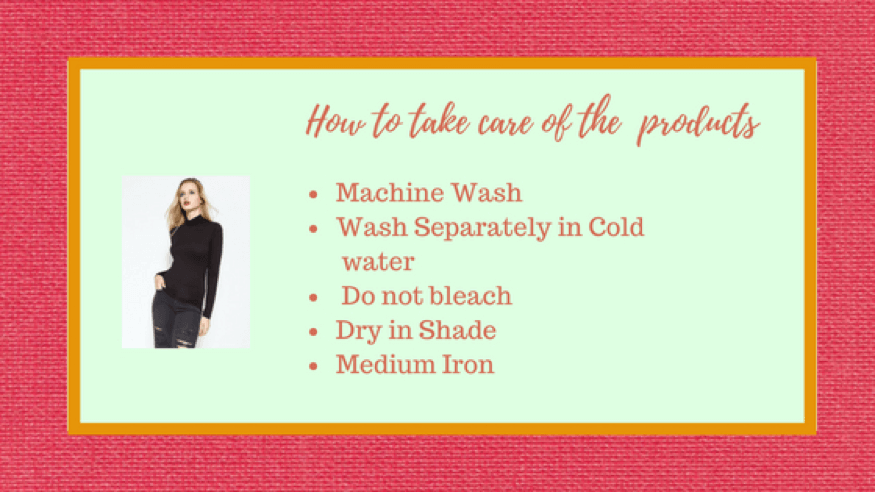 Again, an email or a browser or mobile push can be used to send these guides.
Ask how your customer feels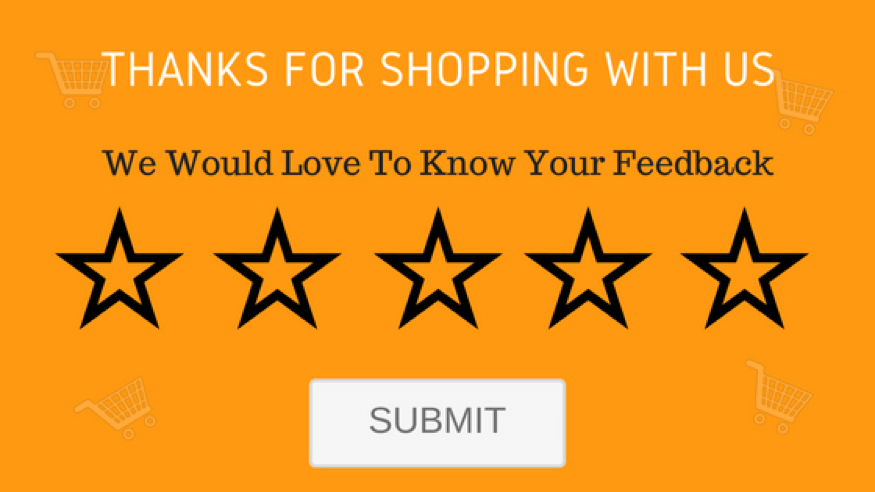 Make sure you know how are your customers feeling after using your products/services. Send an email asking them for feedback and product recommendations.
This a cool way of telling them that their opinions matter – it enhances the overall customer experience as well.   
Invite them to join you (forever!):
Inviting your customers to join your loyalty programme is a neat way to ensure they stay connected to your brand and also make frequent purchases from you in the long term. As per the Small Biz Genius Research, 71% of respondents who were members of loyalty programs said that the membership was a meaningful part of their relationships with brands. Another 63% of consumers revealed that they modified their spending habits to maximize loyalty benefits.
Referrals are another way of widening your reach. Offer discount codes/coupons for every referral. Implement this using automated workflows.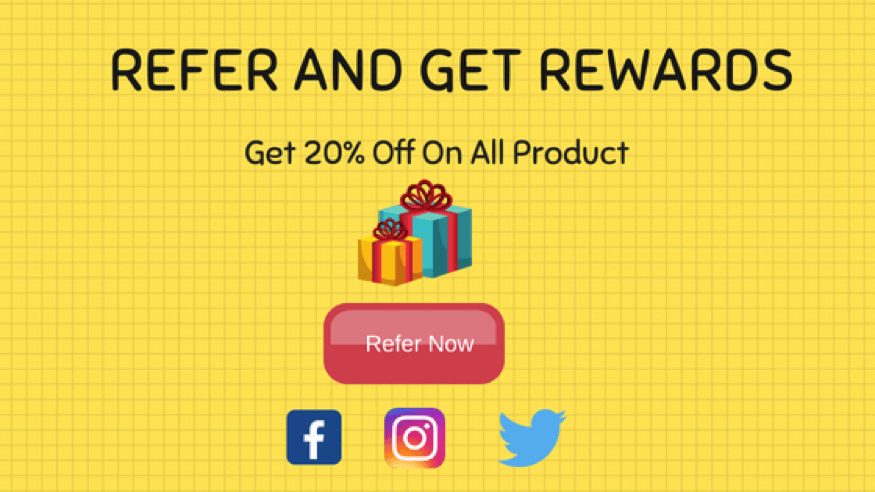 Have your customers remember you:
Encourage customers to post pictures and lifestyle albums flaunting the products they buy from you. Building a bank of user-generated visual content can be an excellent resource for future campaigns while also inspiring others to buy from you.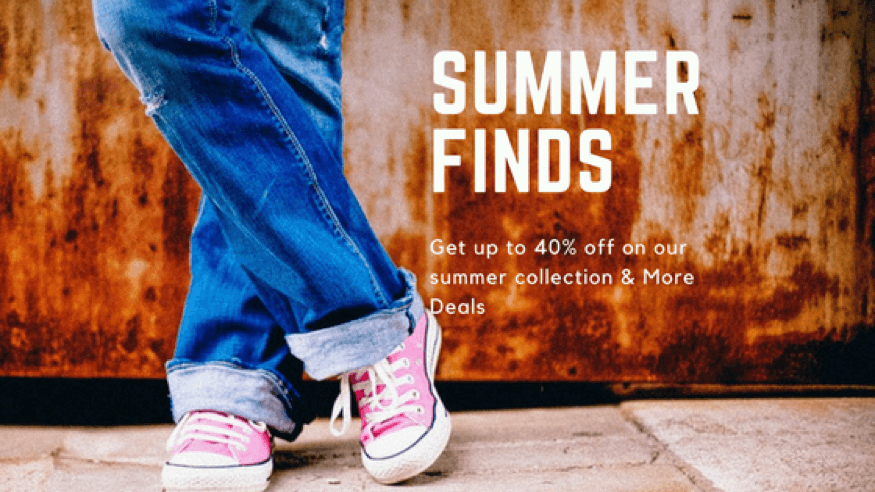 Remind just-in-time :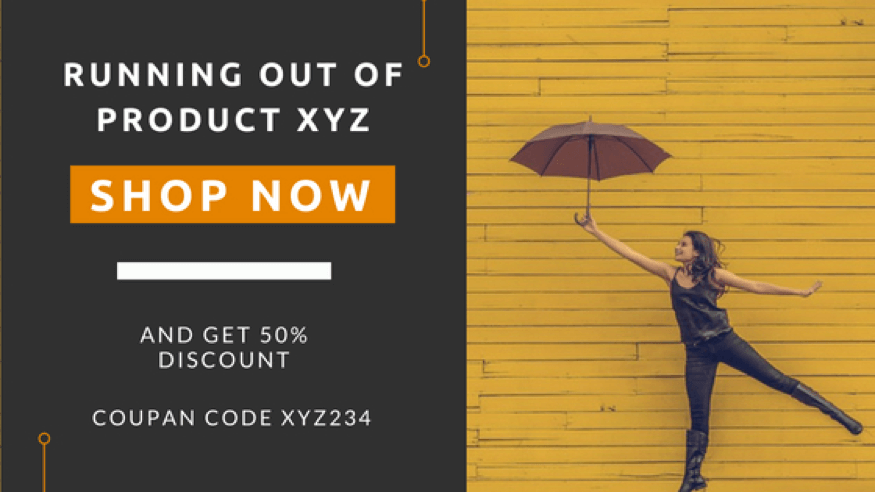 Gently remind your customer to re-order before they run out of the product. Send an automated replenishment email.
This way they will never run out of the product while you have the satisfaction of knowing they will never buy from the store down the road.  
Initiating a win-back email campaign is also a great way to re-engage existing customers, enhance deliverability and boost conversions.
As per a 2018 study conducted by RetailMeNot, about 67% of savvy millennial and gen x shoppers confirmed that they were in favor of personalized email reminders about previously viewed products and personalized offers from brands and retailers.
In conclusion:
Understanding the full potential of marketing automation, with regard to your business, can be tough at first. But hang in there. Patience is key when one is in the process of understanding a new marketing technology tool. While the benefits of marketing automation are indeed many, it should not be confused for an instant remedy to fix existing marketing troubles. All you need to make its magic work for you is some patience, a strong campaign strategy and marketers skilled at leveraging tech tools to the fullest. Give it a try!
Strengthen Your User Engagement With Data Analytics
See how a data driven strategy can work wonders for you.
Stay Updated!
Subscribe to our newsletter to stay updated on the latest in B2C marketing