We have made a bunch of additions to WebEngage in November. Here's a consolidated list below:
WhatsApp: New Channel of Engagement
You can now send WhatsApp campaigns through WebEngage. Just like emails and SMS are sent through ESPs and SSPs, WhatsApp messages are sent through WSPs (WhatsApp Service Providers) such as Infobip, Gupshup etc. We're rolling this out in a phased manner and this will be enabled for all our customers very soon. More details in our documentation.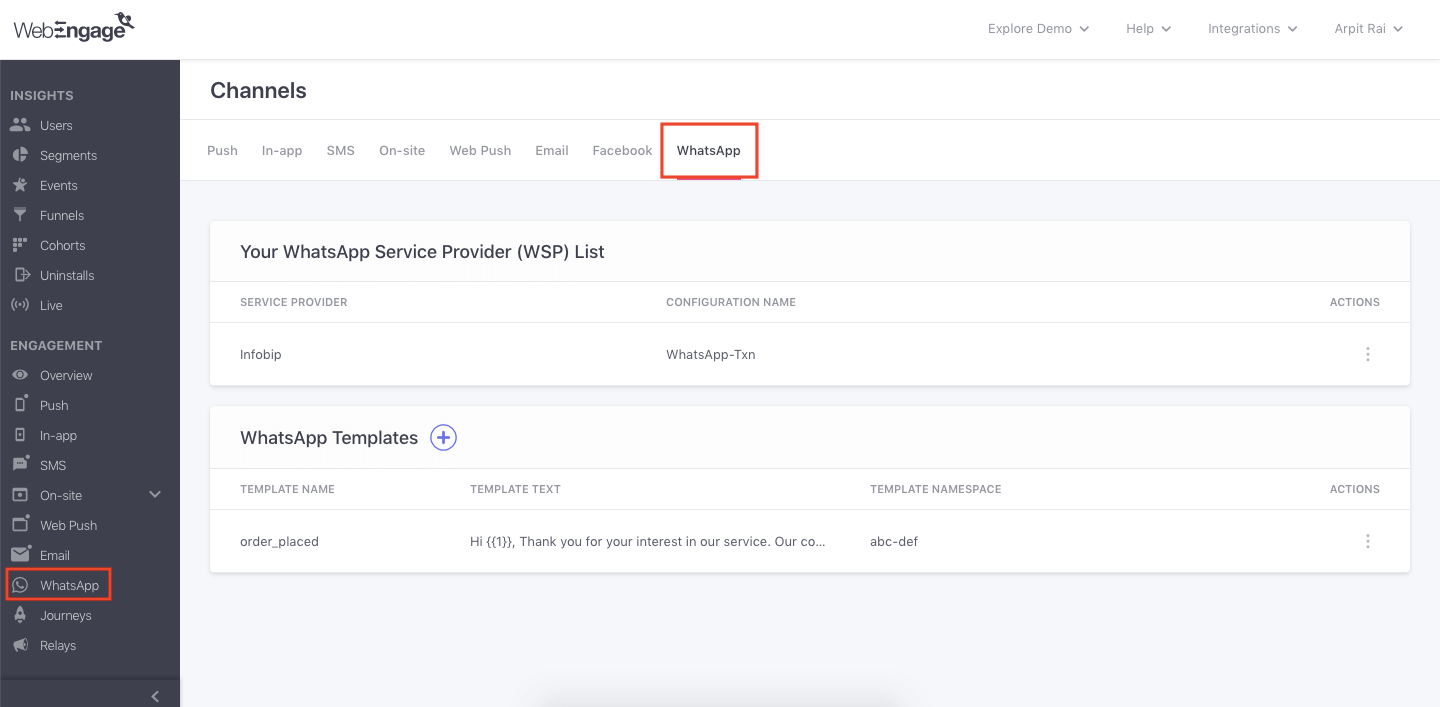 Web Push: 1 Step Opt-in Types
You can now choose how the native browser prompt for subscribing users to web push notifications should be shown. Previously, in 1 step opt-in, the native browser prompt would just appear without any other preceding notification. With the change we have just made, you can now customize how this native prompt will be shown. More details here.
Changes in In-app
We have made the following changes in In-app Notifications:
Custom Fonts for In-app Notifications: You can now upload and use your own custom fonts for in-app notifications. You can upload your fonts in the Integrations > Channels > In-app section.
New Layout: Popout Modal: We have released a new in-app layout called Popout Modal so you now have 6 layouts that you can choose from. We're also in the process of building layouts that will work on Landscape mode. These Landscape layouts will be made live by mid-December.
Buttons in In-app: Buttons / CTAs in all in-app layouts have been made optional. By default they are enabled/shown but if you want to hide them, you can now do so.
Background Images Clickable in Full Screen Modal & Screen Blocker: The background image in Full Screen Modal & Screen Blocker in-app layouts has now been made clickable. By default, it's not clickable. But you can change the setting when creating the campaign to make it clickable and specify the URL that users should get directed to once they click anywhere on the background image.
SDK Updates
There were multiple updates to our Android and iOS SDK in October and November. More details in our changelog for Android and iOS.