If there's one product request we've received from almost all our customers – it is that of a Drag & Drop Email Editor  that can help you create beautiful responsive emails from scratch with email campaign. And we're delighted to announce that this feature is now live!
You can now use a simple drag & drop functionality in WebEngage, marketing automation, to handcraft beautiful emails from scratch. You do not always have to work with your designers or developers anymore to create those delightful and engaging emails. You can now do this and much more with our Drag & Drop Email Editor.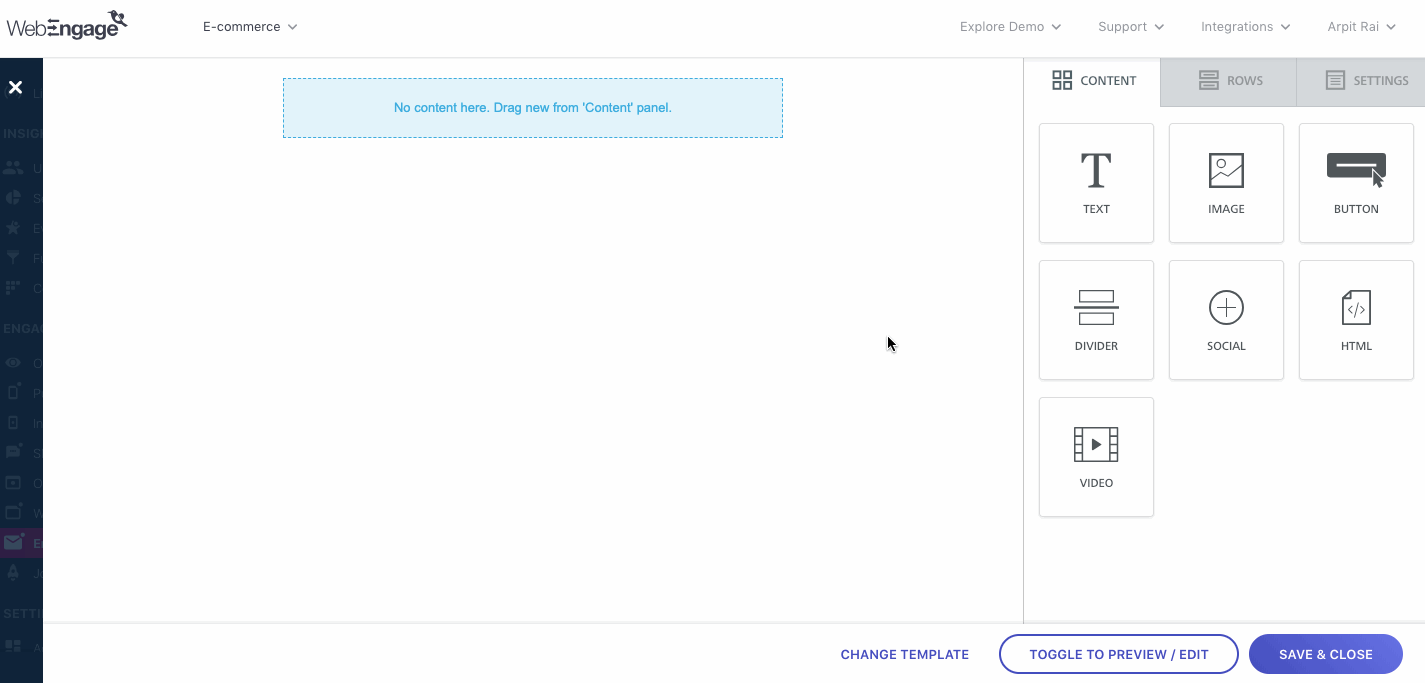 You can access the Drag & Drop Editor from the Message tab in the campaign creation process for Email. The previously handy links for personalizing your emails and adding an unsubscribe link are also available in the email editor.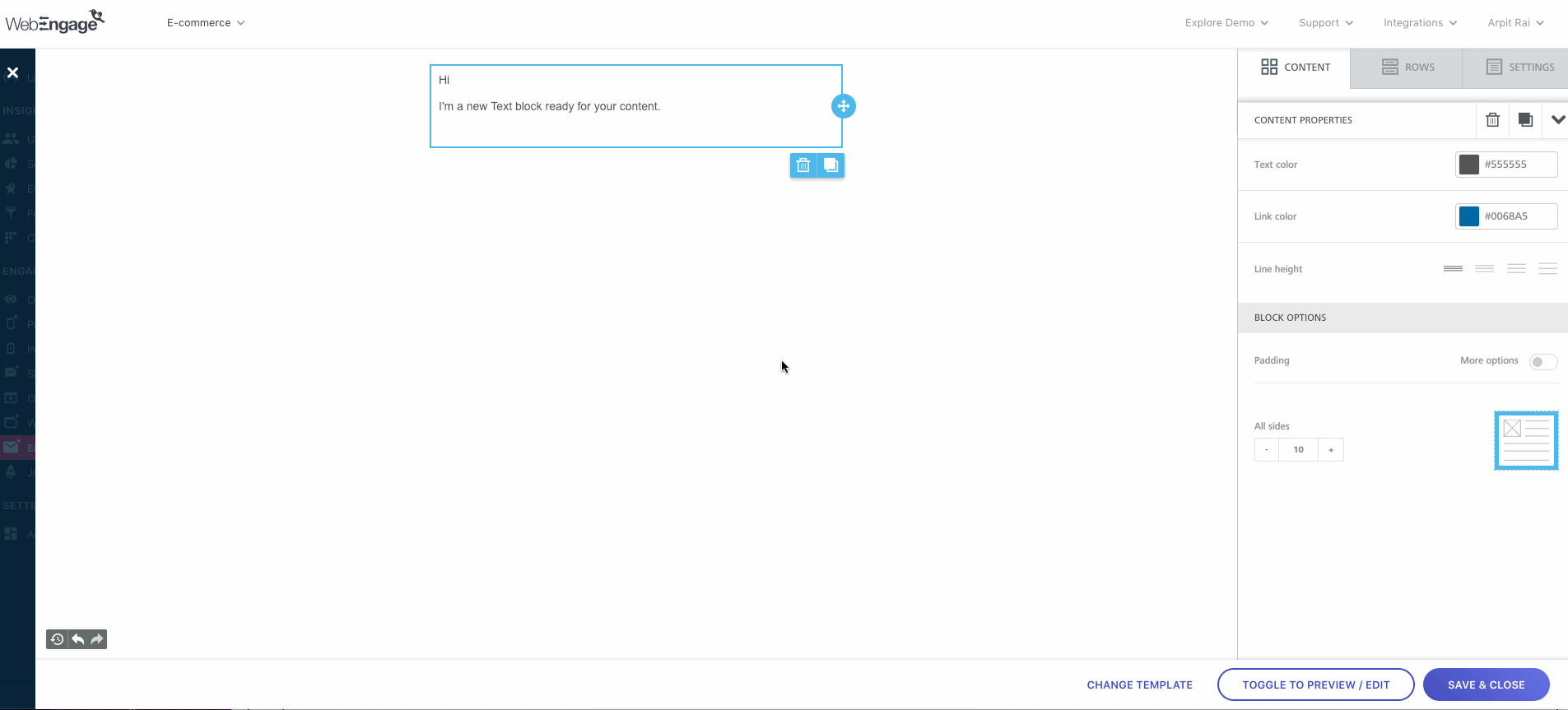 Try out our new feature and tell us what you think of it! Or request a demo from our Success team to learn more about this feature.