We've released a new feature today that helps you get rich audience insights who have uninstalled your app.
Through this new feature, you can get the following insights:
App Uninstalls and install trends of your Android and iOS app
List of push notification campaigns that are leading to most uninstalls

Acquisition campaigns that are not helping you acquire 

"ideal"

users. Or in other words, those acquisition campaigns where most users acquired through those campaigns end up uninstalling the app

Device-level details of users who uninstall your app (app version, OS version etc.)

Location details of users who uninstall your app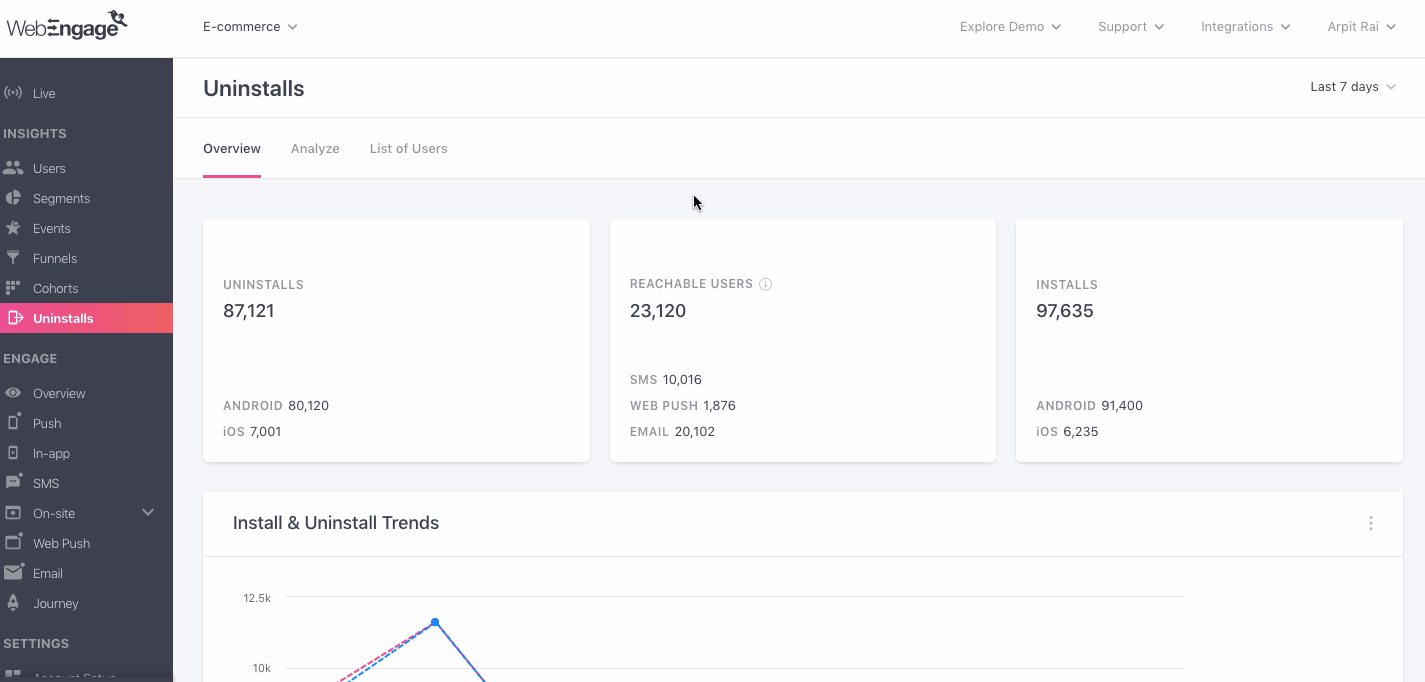 You will also be able to slice & dice data to dig deeper and get more insights. Interested in knowing the breakdown of users who uninstalled your app by OS version and in each such OS version see further breakdown by app version? Well, head over to the Analyze tab to get such insights!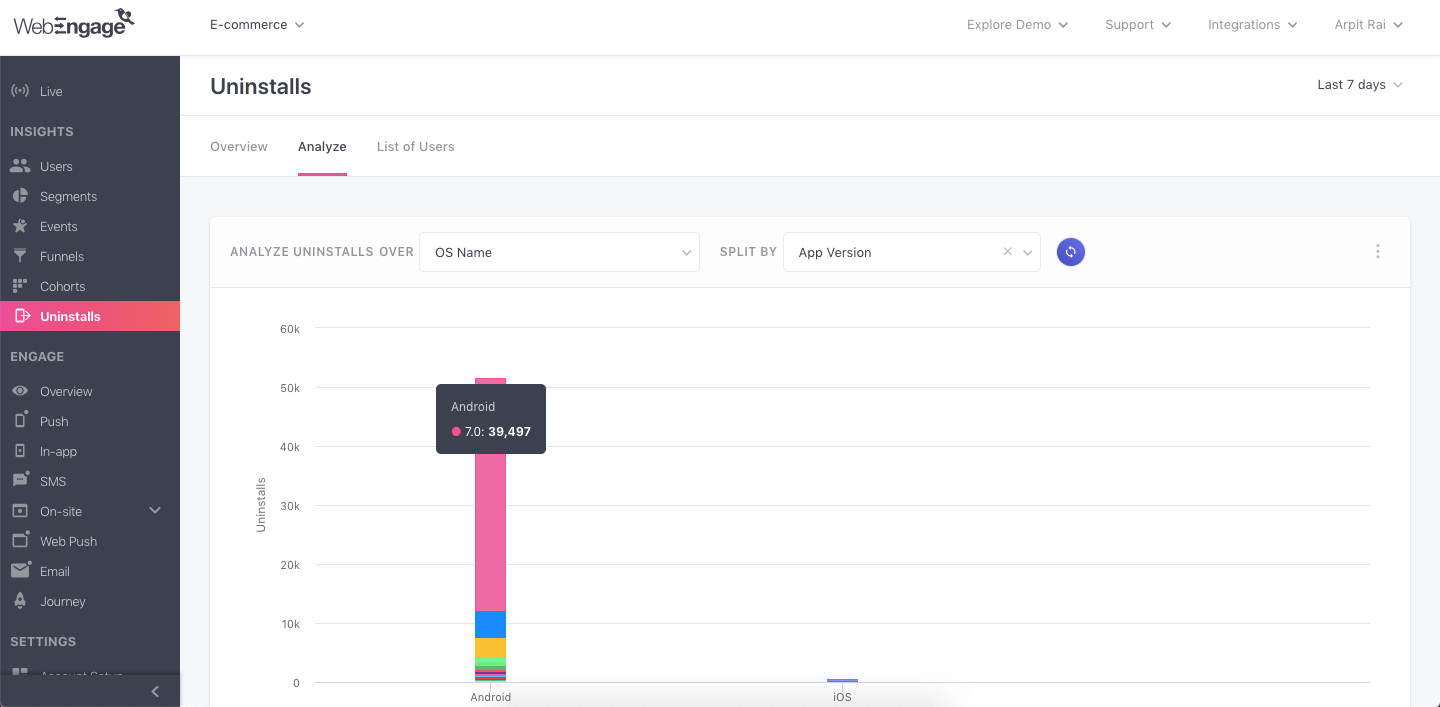 Lastly, you can also see the entire list of users who uninstalled your app on various devices they use based on the time period selected above.
Try out our new feature and tell us what you think of it! Or request a demo from our Success team to learn more about this feature.