Push notification technology gave promising engagement to apps at its peak. But, driven by their nature to over-exploit anything that works for them, marketers have gradually reduced mobile push messaging to a trifle blast marketing medium.
However, the omnipresence of mobile, and the increasing impetus by iOS and Android to make push notifications more feature-istic suggests that it is here for a long haul. To this day push offers higher engagement than email and CTR as high as 40%.
But first, let's try to uncover the obvious.
What exactly is pushing push messaging down?
Anything tends to lose its significance when it is in over-surplus quantity (read the principle of diminishing marginal utility). 
Snowball data reveals that a user is subjected to 60 push messages every day out of which he interacts with only 5.5 of them and that doesn't even count email notifications. This unprecedented spike in push messaging has tampered user journey and experience, sometimes driving users even to the point of uninstalling.
Secondly, for a push message to work, it has to be triggered in real-time so that timing and context don't mess up. However, a majority of marketers are still evading automation technology and are stuck at the manual approach of running push campaigns. In this manual or a rather traditional approach, a user is made part of a segment on the basis of his purchase history or attributes and later the marketer runs the campaign on the particular segment at his own ease.
And a particularly worrying factor here is, once lost, push messaging is a tough engagement channel to retrieve. Because the probability of users changing their phone setting once they have blocked you can only be guessed by a hardcore optimist.
To avoid annoying the users, the right thing to do is to stop sending bad namesake push notifications and instead focus on sending messages from which your users can derive value.  
Push notification best practices
The following are 8 push notification best practices to help you send meaningful, engaging and value-driven messages to your users (with some of the best examples). 
1. Violate your user's expectations
We humans have this tendency to anticipate what should happen in a particular situation. The expectation is not random in nature. Now, if the expectation is violated it sparks a reaction.
For instance, let's suppose you are used to finding Jake from the office every day in his regular cool summer hairstyle. But, if Jake shows up in the office one day with a bald head, your greetings won't certainly be customary. You would react by enquiring, joking, praising or perhaps by pretending to ignore but your brain would certainly initiate a response of some kind because your expectation was violated.
Can we exploit this tendency of humans to gain their attention through push? The following push from Duolingo illustrates this: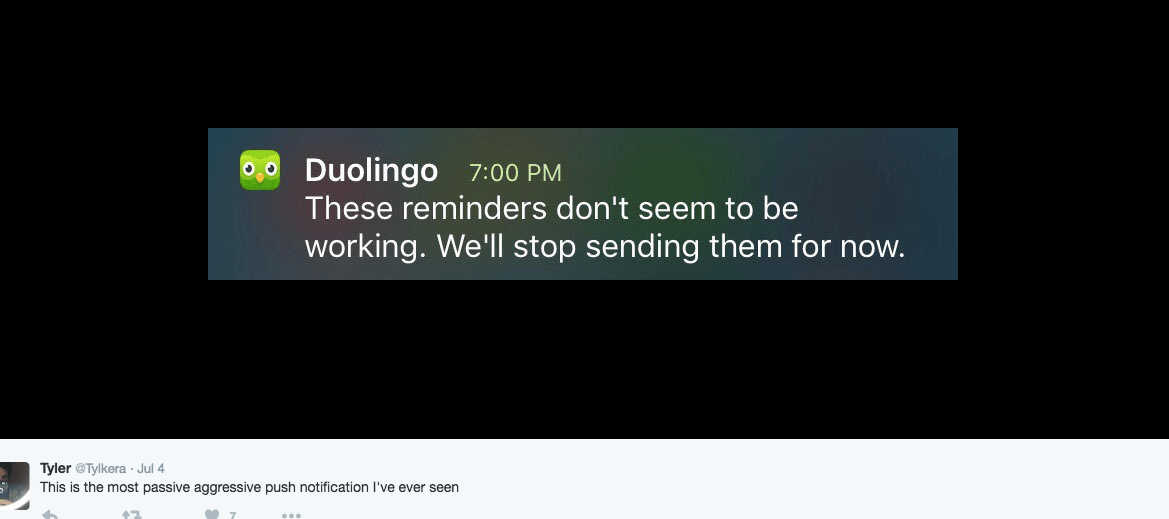 In the time when a user takes the pop-up notifications on his device for granted, although for the right reasons, the initiative to voluntarily opt-out user because they are not interacting with the notifications is not conventional. It would certainly break the expectation of the user and Duolingo does it brilliantly here. Fab too had implemented a similar strategy for its email campaign much to surprise and amusement of its users. The essence of campaign success lies in the push notification marketing strategy.
Now, the reaction to the expectancy violation could be positive or negative depending on many things like the relationship with the violator (which is you) and the user's personal idiosyncrasies. Our aim is to make a positive violation.
2. Impress on why you're important
Your user can have only as much attention capacity and real estate on his device. So, sometimes your users don't break up with you. It's just that they get overwhelmed by multiple apps being launched every day, ready to steal their attention from you that they don't find you 'important' anymore.  
In fact, only 16% of apps are used more than twice by users. So at the end of the day, only that app is going to stay on the user's device which is 'important'.
In such situations, you have to impress your importance on the user. It's like nonchalantly letting them know that 'you matter and here is why'. It is similar to putting testimonials on the website.  Take this example from Bodybuilding.com.

It is exerting its importance and influencing the perception of the user about it by disguisedly exhibiting its massive following. It is leveraging that advantage to convert the user.
Not every app category would qualify for this method. For instance, I cannot imagine how a gaming app like 'Temple run' can sound important but retail, media, BFSI can definitely experiment with this method.
3. Create a mysterious environment
Mystery sparks the emotion like curiosity, thrill, desire in a human brain. That's why we wrap a gift. Or, the news of a lost airplane receives more coverage than an ongoing war between countries accounting more deaths than the airplane. Or, this is why the listicle titles like this exist: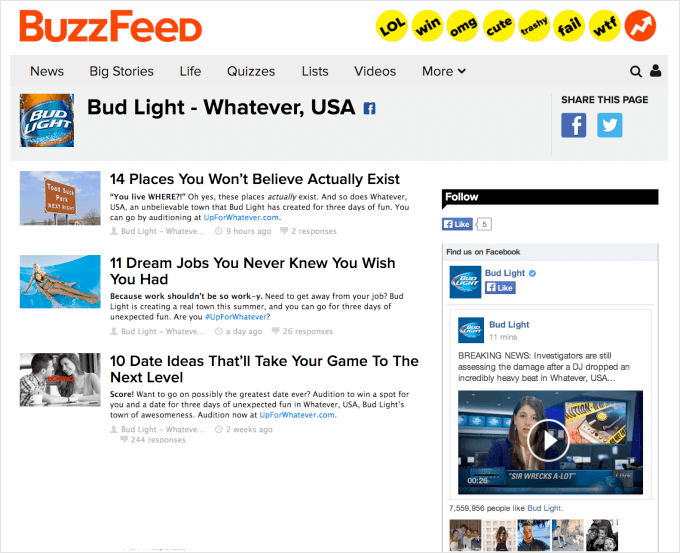 But it takes a lot of effort to drop a mysterious line and not sound a spam, like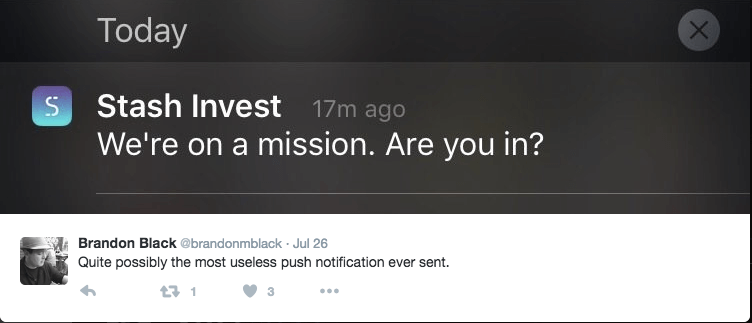 I am not sure about the actual motive of Stash Invest behind sending this but I wanted to reflect on the mysterious nature of the message which indeed causes more problems than it solves.
Let's now see a good example from iHeartradio.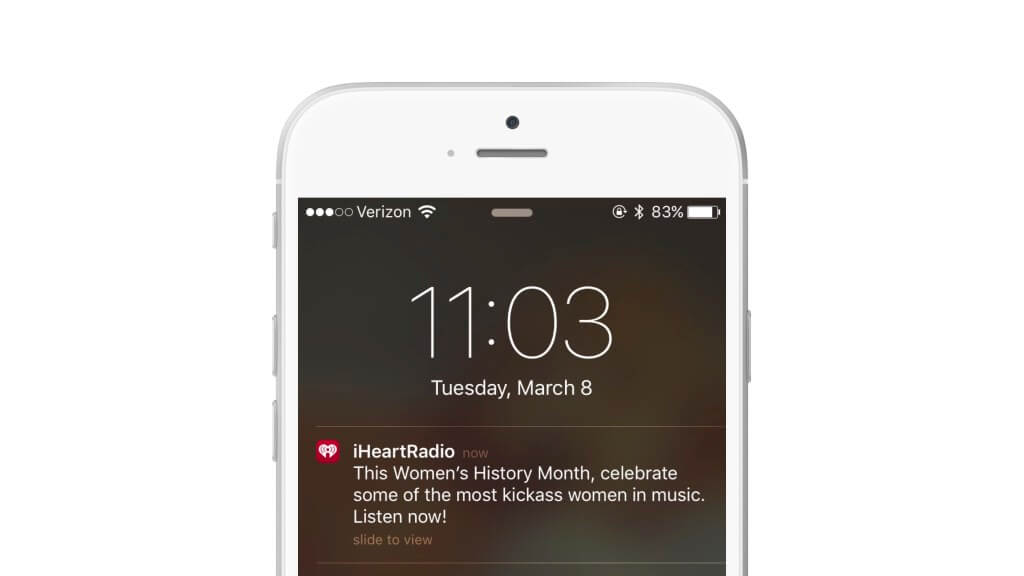 Why does it work?
First, despite being a radio platform, iHeartradio very obtrusively exploits the opportunity of  newsjacking Women's History month and encapsulates mystery to exert more pressure on them .
4. Find the right incentives
Rewarding customers to retain them is a no-brainer. What's critical and most overlooked aspect of rewarding is to figure out the right incentive. I personally receive 10 emails in my inbox every day offering 'massive' (or its synonym) discount but at the end of the month, the ones making the successful attempt are very few. Why? Because the number of brands caring about incentives is very less.
Let's take this example from 1800Flowers again:
1800Flowers instead of doing a blast offered personalized (with name) discount only to those specific users who have abandoned the cart.
This is instance of incentivization at its best.
5. Use location data
Location is a part of demographic data that we mentioned in point #a, but we are covering it separately for its impact on conversion. You would be surprised to know that as per various reports, 
when marketers target their users on the basis of geolocation the success of the campaign increases by 45%
Click To Tweet
From email to display ads to web notifications to everything in between, have given incredible results when geo-targeted. But yet, receiving a sale notification on a raincoat when you are snowboarding in the alps is a common phenomenon.
Some very popular brands like Lyft and Foursquare rely extensively on geo-location to target their users.
Here's one by Lyft.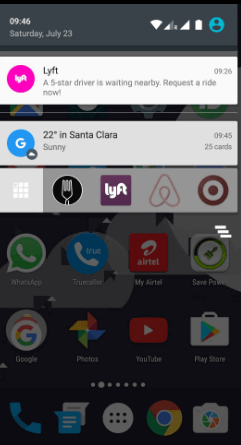 Here's how Geofencing can help you with Location-based Marketing
6. Build a relevant context
Context is central to any communication, even if it's a one-way thing like push message. But when blasting becomes the convenient strategy, contextualization goes for the toss. According to a report by Urban Airship, "one-third of the companies that collect user preference don't actually use it to tailor their content".
Ron Rogowski and Stephen Powers from Forrester suggest to gather the following three types of data to 'master contextualization':
Demographic data– Who the customer is
Historical data– What the customer has done
Situational data– What's happening with the customer now
Upon gathering the data the next step is user segmentation depending on the key value proposition.
For instance, if I am running a celebratory offer on Shrove Tuesday (key-value proposition) then I would mine the user who may show interest (historical data). Then, I would check if the given situation is conducive to send- like weather, time of the day etc (situational data) and then I would ensure that I don't end up sending it to users outside of England (demographic data).
The idea is to send a push notification to the person who you believe can use it. If your users can't derive any value from your messages, you're not following the push notification best practices and you're actually sending a bad notification.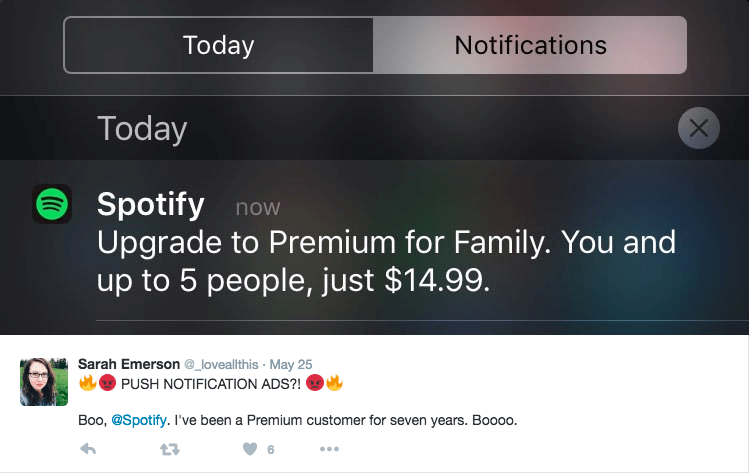 7. Structure the right content
This is perhaps the most underrated concern while designing a push message.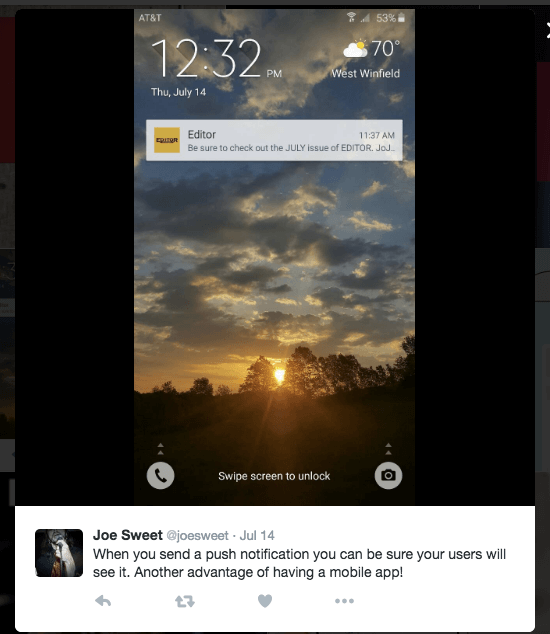 Obviously, we cannot lay down rules. The key to identifying the right content is to understand the user persona and test.
Also, bad content can kill the virtue of contextualization. For instance, how do you rate the following push message from 1800Flowers?

The message is a personalized offer on the product in the cart. Makes absolute sense. But despite that, the content spoils the game.
The original push notification from 1800Flowers is the one below:

Also, one needs to keep in mind the constant Android and iOS update which allows marketers to do more experimentation with the content. For instance, post the iOS10 update, notifications in iOS have started to support a breath of customizations, like media-rich content, press-for-more callout, etc., which weren't possible thus far.
8. Express gratitude to your users
It is an established fact that people are likely to act under happiness rather than perceived coercion. That's why in a demanding situation 'sorry', 'thank you', 'please' go a long way than any of their antonyms.

A 'thank you' message could be coupled with any CTA, not just an offer like Dailylook. It could be a survey, update or simply a plain thank you message asking for nothing in return. This is likely going to work on the customer who has used the app in the past and only intermittently stopped using it.
Conclusion
Push notification is a great tool as long as it is used the right way. It is still in its infant stage like email was in the 90s and there is a huge potential for marketers to exploit it. And while exploiting is what you'd ideally look for (also given that it's a free medium), even then you'd not want to leave out the conversion aspect of them out of the equation.
(Want to measure your mobile marketing efforts? Read this blog on tracking conversions for mobile apps)
And I hope that employing some of the push notification best practices from this article comes in handy while you are at it.
Book a free demo with us to learn how we can help you grow.
Targeted Push Notifications Can Help In Achieving Conversions As High As 50%
A marketer's guide to mobile Push Notifications