We have made a bunch of additions to WebEngage in February and March. Here's a consolidated list below:
Uninstalls
Our new Uninstalls feature helps you get rich insights on users who have uninstalled your app. Details in our blog post here.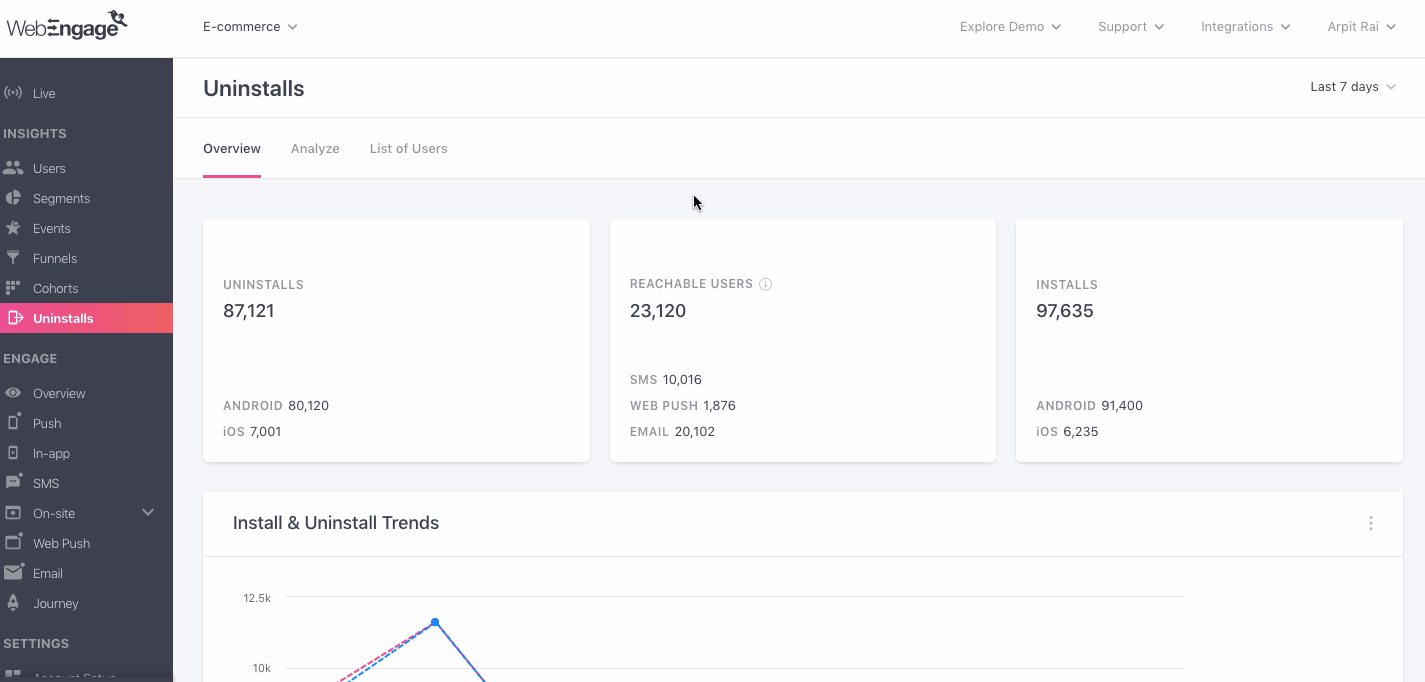 Drag & Drop Editor for Creating Emails
You can now use a simple drag & drop functionality to handcraft beautiful emails from scratch. Details in our blog post here.
View List of Campaigns & Campaign Results by Time Period
List of Campaigns and Campaign > Overview, Analyze now have a calendar / time period selector (on the top right) so that you can view campaign results for only that time period. On the List of Campaigns page, the time period has been set by default to Last 7 days (you can change this to Last 30 days, Last 90 days etc.). In case a campaign did not record any open, click etc. in the last 7 days, the metric for that campaign will show 0 in the list page. Please note that all your campaigns continue to be visible on the list page as was the case before.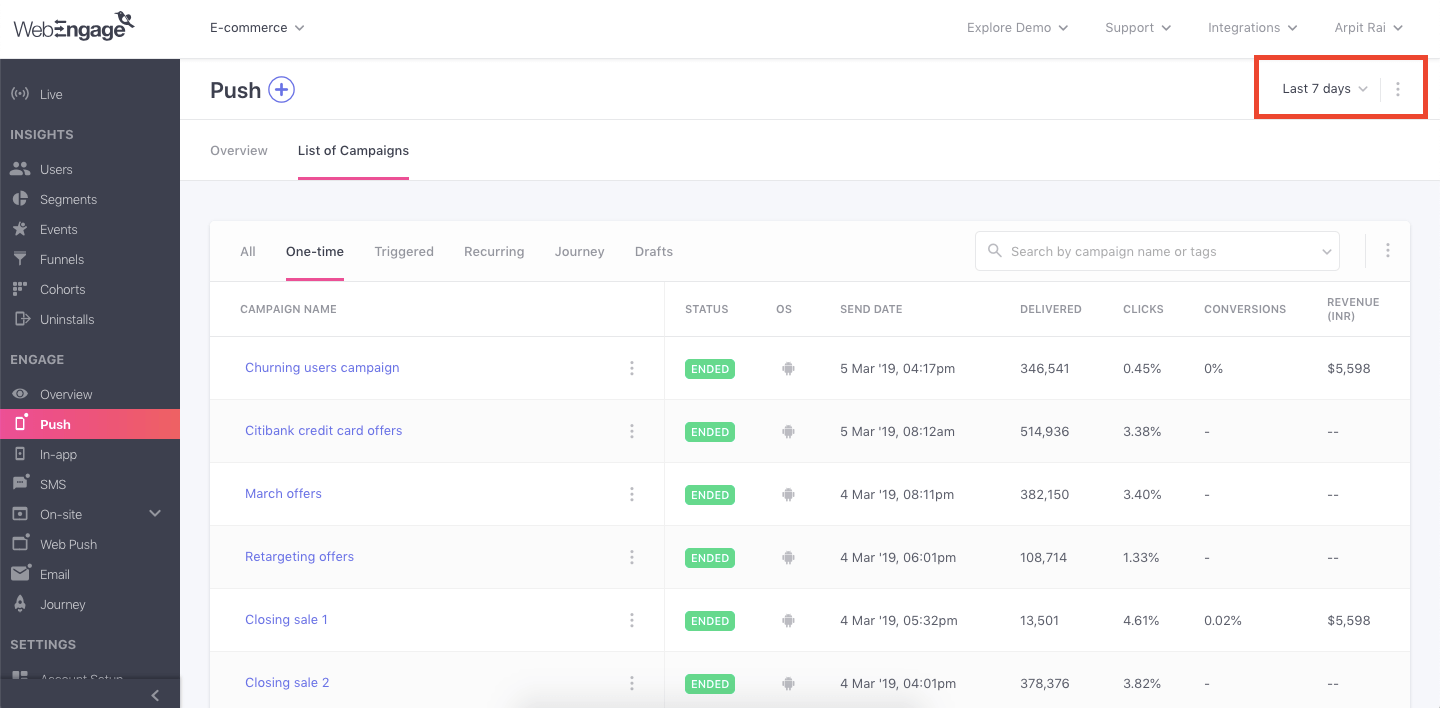 Other Changes
SDK Changes: There were multiple updates to our iOS SDK in February. More details here.
Reorder Steps When Creating Funnels: When creating funnels, you can now drag and drop individual steps up or down to change the sequence of steps eg. Drag and drop to make Step 2 as Step 1 and Step 1 as Step 2.
Funnel Completion Time: Previously, the default setting for funnel completion time was 7 days. We have now changed the default to 1 day based on customer feedback. In any case, you can always edit this field to make changes to it.
Prompt if No Unsubscribe Link in Email: In case you have forgotten to include an unsubscribe link in your promotional email, we now show a prompt asking you to include an unsubscribe link. You can see this when you click the Save & Continue button on the Message tab.