We have made a bunch of additions to WebEngage in May. Here's a consolidated list below:
Relays (Private Beta)
Relays helps you engage users based on business events. So far you've been engaging users based on something that the user did such as item added to cart, signed up, watched movie etc. Relays helps you engage your users based on something that happened at your end and not necessarily something that the user did. Think of these use cases in the table below. You can automate user engagement for all these use cases in seconds using Relays! No more creating ad hoc campaigns multiple times a day to target these use cases!

Relays was launched in private beta this week with a few of our customers. If you'd like to out Relays as part of our private, please write back to me. More details on Relays is available in our knowledge base.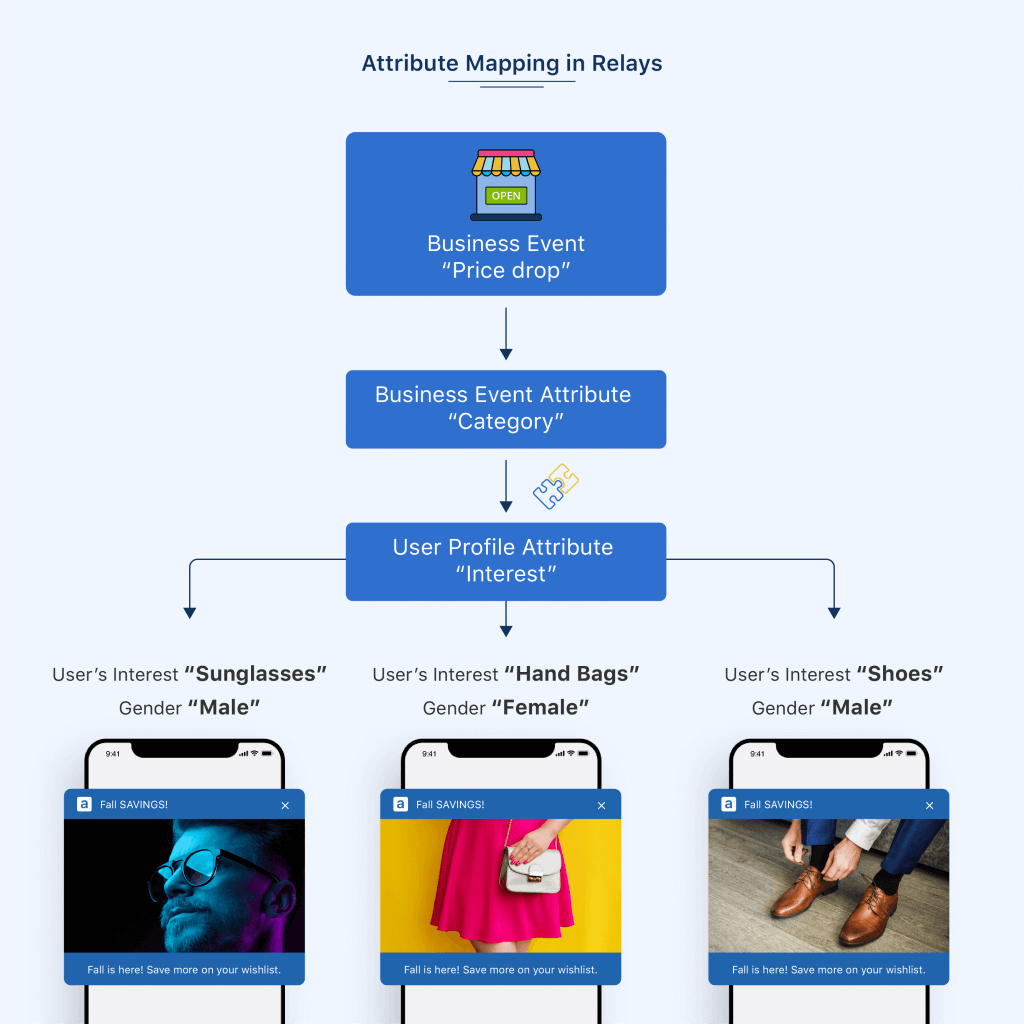 Integration with Facebook (Public Release)
You would have seen this item in our April newsletter as well when it was released in private beta. Our Facebook release is now public. You can now export segments from WebEngage as a custom audience to Facebook. More details on our Facebook integration here.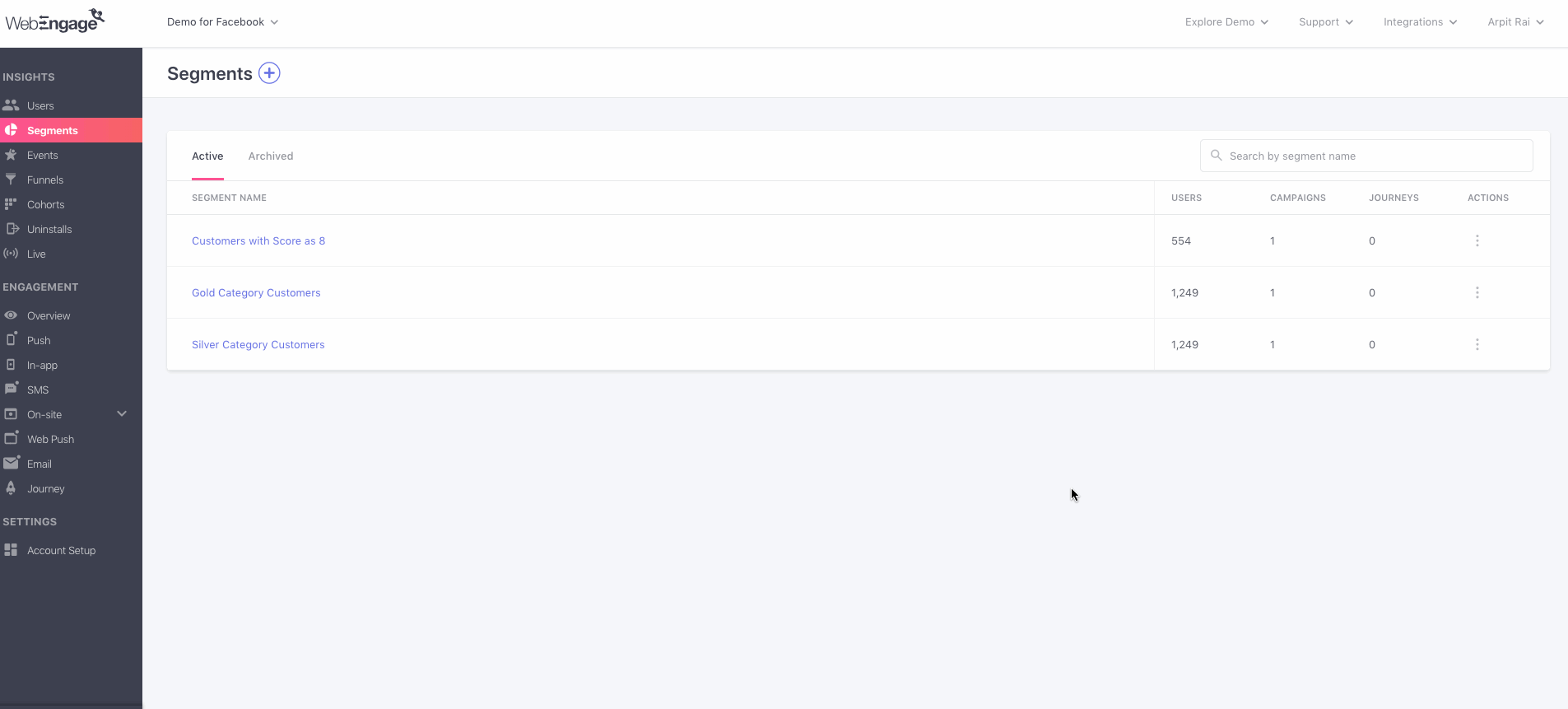 Send Mobile Push Notifications to Multiple Android and iOS apps
In case you have multiple iOS or Android apps that use the same WebEngage license code, you will now be able to add multiple Android and iOS push credentials in WebEngage in order to send mobile push notifications to all of these Android and iOS apps. Details in our blog post here.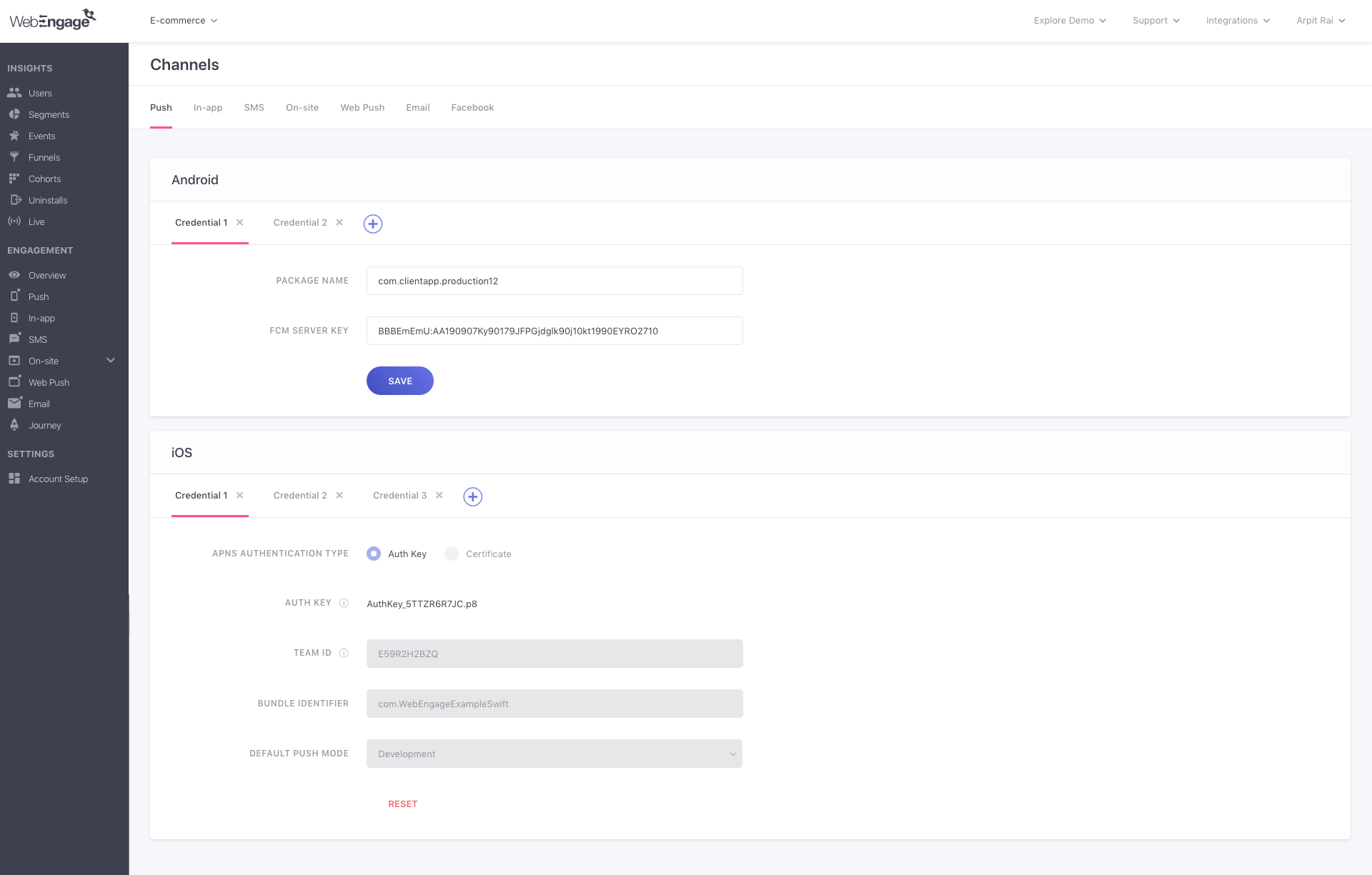 Unity SDK for Android and iOS Apps Built Using Same Code Base
We have released a package for Unity for the case where Android and iOS apps have been built using the same code base. Details in our docs here.
SDK Changes
There were multiple updates to our Android, iOS and React Native SDK in May. More details in our changelog for Android, iOS and React Native.
Schedule Reports for Specific Campaigns
You can now schedule reports for individual campaigns as well. Previously, the scheduled reports were available only for all your campaigns in a channel. With this release, you can now choose to receive regular daily / weekly / monthly updates for specific campaigns. You can schedule these reports by clicking on the actions icon for any campaign in the List of Campaigns page. This action is also available as an icon on top on the Campaign Report > Overview, Analyze, List of Users page.

Close Icon/Button can now be Hidden in In-app Messages
The close icon/button is now optional in all in-app layouts. By default, the setting is on and the close icon/button will be shown. However, you can choose to turn the setting off in the Message tab of the campaign creation process. Some ways in which this is helpful is when you want to force the user to upgrade the app by clicking the in-app message (as they will not be able to access the app by closing the in-app message anymore).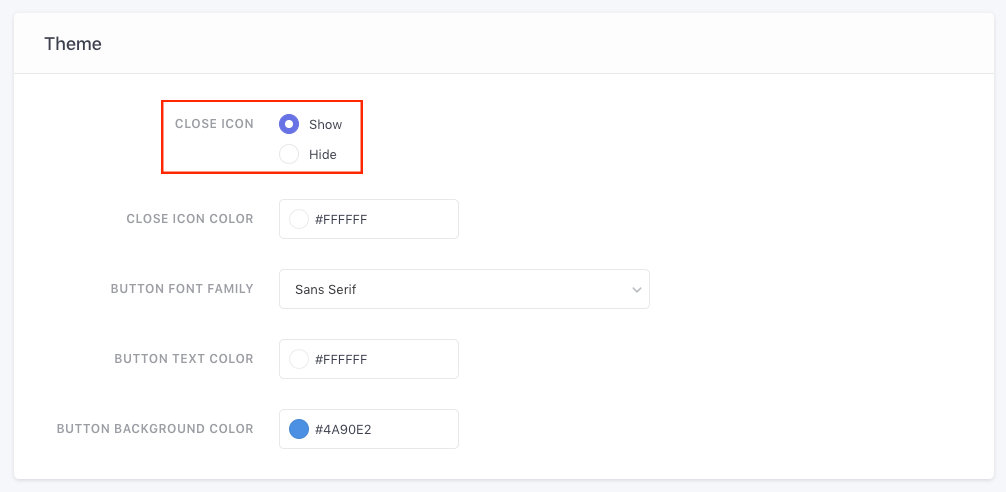 Minor UI Enhancement
You can now download the list of users in a segment or export the list of users to Facebook directly from the segment list page. Just click on the actions menu on any of the segments in the segment list page to access this. This action is also available as an icon on top on the Segment > Overview, Analyze, List of Users page.