A focus on providing excellent customer experience is of utmost importance for any business. It helps you build a good reputation, increase your brand value, and most importantly, drive sales. When your customers are satisfied, they keep returning, and stay loyal to your business.
Fact – Increasing customer retention by just 5% can increase your profits by up to 95% – Invesp. 
Now, customer experience plays a significant part in your customer retention. But what's at the centre of this?
Keeping your users happy and attending to them instantaneously when they need you the most. But while that's something every business knows about today, there's a second aspect to your customer experience as well.
Did you know that you can actually use your customer experience as a powerful factor to grow your revenue and as one of your greatest advantages against your competitors? Yes, if thought-upon strategically, your customer experience can not only help you get new customers but also retain the existing ones.
How?
Here are some of the ways you can use your Customer Experience to retain and transform your users into your brand advocates.
24/7 availability – To ensure instant customer query resolution 
No one likes to be kept waiting, especially not when there's a problem that needs to be resolved. 
Whether your customers need more information on a certain product, have questions about transactions and shipments, or just a simple concern they'd like you to address, you need to be available for them. Always.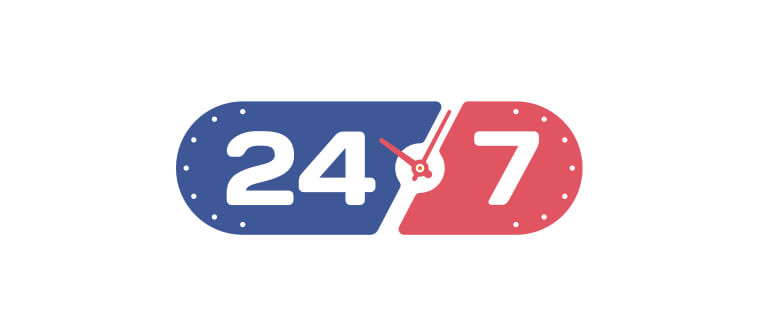 With so many instant messaging platforms and communication channels, you have no excuse for putting customer queries on hold. 
Over 71% of customers aged 16 to 24 think that a quick response will drastically improve the overall customer experience (CX). So, offering 24/7 availability and quickly addressing customer concerns will give you a great competitive edge. 
Of course, being always available isn't easy. Small & Medium Businesses (SMBs) struggle with this the most as there are limited number of employees and resources. But luckily, new and emerging technology, in the field of addressing customer concerns, can be of great help. 
In recent years, chatbots have become exceptionally popular. So much so that over 1.4 billion people use chatbots on a regular basis today, mostly because of their convenience and availability. 
Chatbots powered by AI (as opposed to sequential chatbots) are steadily coming into mainstream and with their affordability, they can help you answer almost all of your customers' concerns. 
Unlike your human employees, they can handle multiple queries at once and give you an omnichannel marketing experience that will connect you with your customers wherever they are. They can hold human-like conversations, and you can even give them character traits and unique personalities that match your brand persona. 
Make them witty, sarcastic, or funny, and allow them to handle your customer queries for speedier responses and to help you focus on your core business. 
Hyper-personalization – To enhance customer value
Personalization isn't a new trend, but it's never been as vital as it is today. Every customer wants a hyper-personalized experience because it makes them feel appreciated and valued.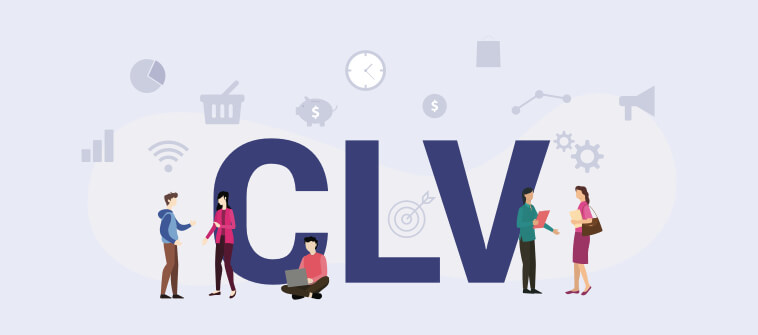 And considering the amount of data businesses gather about their customers, a personalized experience is the least that they can offer. 
If you want to stay relevant, competitive, and improve your CX, you'll need to learn about your customers' online habits, their tastes, likes and dislikes, and their wants and needs. 
Most of the times, this is easier said than done. 
If you're new to personalization and figuring out what exactly it is that your customers want, you probably need all the help you can get. And the easiest way to get started with personalizing your marketing and customer experience efforts is through the use of a marketing automation platform.
If you're new to personalization and figuring out what exactly it is that your customers want, you probably need all the help you can get. And the easiest way to get started with personalizing your marketing and customer experience efforts is through the use of a marketing automation software.
i
Image source: dribbble.com
Invoke hyper-personalization in your communications
Through the use of an automation platform, you can easily personalize all your communications, across different channels and ensure that your customers do not feel that they're mass-targeted. 
A second way to approach personalization is through lead quizzes. They aren't just a great marketing tool, but are also a great way for you to get to know your audience. With the help of a reliable quiz builder, you can create an online quiz in just a few steps and use it to gather data about your customers' preferences. 
Depending on your needs, you could create an online quiz that's more like a survey on customer satisfaction. You could use lead quizzes for marketing your products and seeing which ones your customers prefer, or you could just play around and see what your customers respond to the best. 
Either way, you can use lead quizzes to improve your personalization efforts. 
Over 80% of customers are more likely to buy products or services from a business that offers a personalized experience.
Click To Tweet
Responsiveness – To boost your customer experience efforts
An engaged customer is a loyal customer, and nurturing your relationship with them will be mutually beneficial. The customer will feel valued, while you'll succeed in selling more products/ services to them. 
But how can you keep your customers engaged? One of the simplest ways is through the smart use of social media. 
Posting valuable content such as tutorials, educational (and entertaining!) blogs, guides, and more, regularly, will keep them interested. Just remember to use different platforms (and their features) for different purposes. 
Facebook, for example, is excellent for more casual and informative content. Twitter is great for announcements, Instagram for behind-the-scenes stories, while LinkedIn requires a more professional approach. Whichever platform you use and whatever type of content you post, don't neglect the comment section. This is where you'll increase your engagement levels the most. 
Respond to as many comments as you can, ask questions, and give answers. Be prepared to address the negative comments as well since you'll be sure to encounter them. And the negative comments need to be especially handled with care, respect, and a level of professionalism. 
By coming up with personalized omnichannel engagement strategies, you could experience a 10% year-over-year growth, a 10% increase in the average value of your orders, and a 25% increase in your conversion rates. 
Engagement pays off, so it's critical that you develop an engagement strategy that works for you. 
Positive word of mouth – To help in building brand advocates
Your customers are your biggest proponents. As long as you keep them happy, you'll enjoy the positive word of mouth from them that will increase your brand awareness.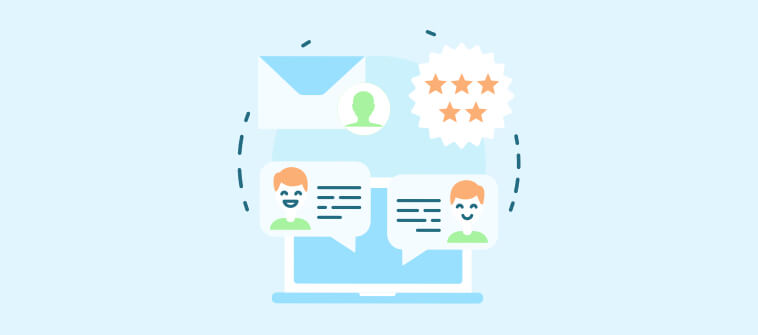 People love sharing their experiences with different brands, and they often encourage others to try out a certain business that they love. This is why we see an increase in Yelp reviews, online feedback, and Facebook comments on brand pages. 
More than 74% of consumers trust word of mouth and identify it as a critical influencer in their purchasing decisions. 
Currently, online reviews are the most common form of word-of-mouth marketing. The majority of consumers will take a look at reviews before they decide to do business with you, and they trust them without question. 
The biggest issue here is that people are more likely to share negative experiences with a brand than positive ones. 
So, you should encourage your customers to leave reviews. 77% of consumers will leave a review if asked, so remind them to share their experience on your review page. 
Consistency – To directly impact customer loyalty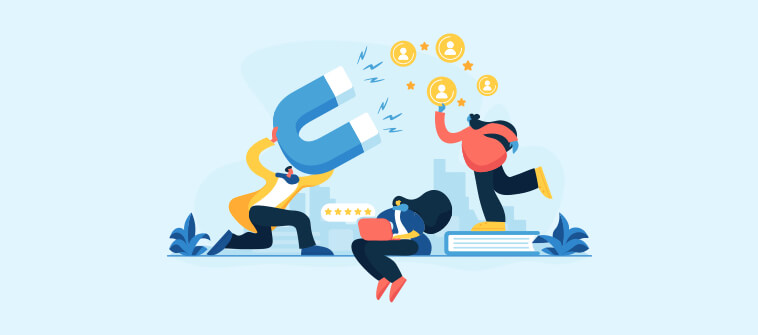 If a customer has had a great experience with your business once, they'll be much more likely to come back again. 
It's a two-edged sword, however, because if they have a single bad experience, over 32% of customers will stop doing business with a brand they love. 
So, it would be best if you were consistent with your customer service. Always work on improving your CX, offering innovative solutions and providing excellent customer care. The better your customer service is, the more loyal your customers will be, and the more money they'll spend on you, in return. 
Of course, you'll encounter dissatisfied customers every now and then; it's all part of the job. So, learn not to take bad feedback personally, do what you can to fix the issue, and address all concerns professionally and kindly. 
And finally,
Customer satisfaction – To maximize upselling opportunities
One of the best ways to increase your sales and drive further growth of your business is to ensure utmost customer satisfaction. 
Research suggests that customers are willing to spend 17% more on a company that has outstanding customer service. And if you have a reputation for poor service and unfriendly representatives, you risk losing your existing customers and driving your conversion rates down. 
While offering superior products and services is as important as ever, it's expected that over 89% of businesses will primarily compete on providing a better customer experience. 
Better CX equals happy customers who are willing to spend more money.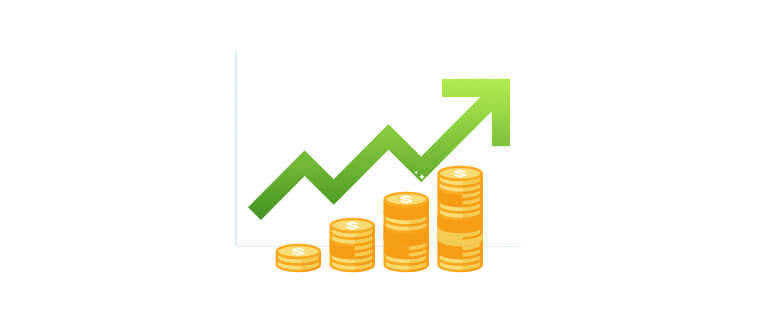 Consistently working on improving your services, engaging with your customers, and providing a personalized approach will help you with both customer retention and acquisition. 
You'll find that one of the most effective ways of improving your CX is by creating a detailed customer journey map. 
By knowing exactly how your customers learn about your business, which steps they take to purchase your products or services, and why they stay loyal, you'll be able to optimize each stage of their journey and provide a better experience that will keep you competitive. 
The Bottom Line 
Customer experience has great impact on your business. Even if you sell the best quality products at the most competitive prices, you'll find it hard to grow and develop, if your CX is subpar. 
So, remember to: 
Use chatbots for 24/7 availability.

Gamify your customer experience through quizzes.

Deliver hyper-personalized communication/experiences.

Make use of social media and respond to every comment to increase engagement.

Improve sales with detailed customer journey maps.

Boost word-of-mouth marketing with reviews.

Be consistent in your customer service for better loyalty. 
It takes hard work to ensure great customer experience, but it pays off. You'll benefit from increased brand awareness, more loyal customers and a better ROI.