Back in the old days when the Internet was but an inconceivable fantasy, businesses had to get creative to communicate with their customers. In ancient China, runners would move on foot to inform traders of the presence of potential customers. The traders would then play the flute to attract their target audience of children and sell more candy. It was a complicated, but effective system that worked.
Today, brands thankfully don't have to work that hard to reach their customers. Advancements in technology and the advent of the Internet have catapulted user engagement to extreme levels.
Brands can directly reach consumers at any given point of time on their mobile devices. User engagement has evolved from being 1-dimensional to being a 2-way channel where users can interact with their favorite brands easily.
Table Of Contents:
1. What is Geofencing?
2. The Advantages of Geofencing
3. Applications of Geofencing
4. Actionable Use-Cases of Geofencing
5. Examples of Geofencing
6. Things to keep in mind with Geofencing
7. Using Geofencing with WebEngage Journeys
What is Geofencing?
We have all seen that film, where motion detectors detect the movie star's presence as he sneaks into enemy territory and alerts the villain of his arrival.
Well, Geofencing is somewhat similar but nowhere as sinister in its application. Geofencing refers to the creation of a virtual boundary around a geographical area using any of these technologies:
GPS (Global Positioning System)
RFID (Radio Frequency Identifiers)
You can select and mark off a geographical area from a map and set up a digital barrier around it (hence the name Geofence). This 'fenced-off' area can now detect and communicate with mobile devices that breach its territory.
A Geofence gives its creator the ability to send messages via SMS, Email or App-based notifications to mobile devices that enter, exit, or remain parked in the marked area.
In the above GIF, there are three activities that take place:
A mobile device enters the Geofence
The device exits the Geofence
The device dwells in the Geofence for a little while
All of the above-stated instances give a marketer three distinct avenues to engage with users powered by their location data and activity. Location-based marketing powered by Geofencing gives brands the power to engage contextually concerning a user's proximity to a precise physical location.
If you wish to find out more about how a Geofence works correctly, then refer to this post.
The Advantages of Geofencing
Get customers into physical retail locations

Brands can target a specific set of users who have interacted with a geofence in real-time with a personalized message. The message can be a lure tactic to highlight the store/product/service's proximity to the user, and get them to visit with a compelling offer.

Increase product impressions, sales, and traffic

This is directly related to the first point, where the increased in-store traffic from the geofencing campaign translates into increased product impressions, store traffic, and ultimately sales based on the offers pushed out to the user.

Enhance the overall brand experience for end users

Effective geofencing campaigns can drive value to a user's life by engaging with them at the right time and the right place. A personalized, targeted message that alerts a consumer of a beneficial offer from a trusted brand near to them adds value to the user's life and enhances the brand experience for them.

Drive up customer loyalty with a better-perceived brand value

A great geofencing campaign will separate your brand from the crowd, and help you create more 'wow' moments with users. When you provide real value to your users, they will be increasingly loyal to your brand and serve as evangelists to the rest of the world.

Refine customer profiles with more targeted location data about users

Geofences can help you collect useful data about your user's movement around your retail locations, and also connect the dots with their behavioral data. (segment users into buckets – frequent buyers, window shoppers, dwellers.)

Maximize User Engagement and Retention

Geofencing campaigns with comprehensive planning and execution can have a highly positive impact on your brand's engagement and retention numbers. You can create customer delight by serving up the right message with the right offer at the perfect time, help drive up sales and end up retaining customers by reactivating them close to the point of purchase.
Applications of Geofencing
Geofencing has given rise to an entirely new category referred to as location-based marketing. It offers brands the capability to create meaningful brand experiences for their users at a hyper-local level.
Brands can now capture the attention of their increasingly active users at a time when their exact geographical location holds high commercial value. For example, A pizza outlet can trigger a compelling message to a user that enters a geofence containing the restaurant.
Actionable Use-Cases of Geofencing
Attracting more footfalls to a brick-and-mortar retail outlet

This is perhaps the most obvious use case that comes to mind. By creating a geofence around their physical retail locations, brands can target users who breach the Geofence with relevant messaging to get them into their stores.

Helping apps find their users better, faster for hyper-local servicing

Apps can use geofencing to track their users right down to their exact location actively and deliver products and services more effectively by optimizing their process delivery. A ride-hailing service like Uber uses geofencing to coordinate the process of assigning the closest, most accessible drivers to each pickup request by users.

Driving up sales inside a retail outlet by directing traffic to specific sections

Retail outlets can use beacon technology to direct foot traffic to specific sections within the store. This is an exciting sales tactic that can help boost display impressions and conversions for particular product categories and support in-store activations and events by directing user traffic.

Regulation of public transport and other city-wide transit systems

Public transport apps can use geofencing to send general information alerts to users informing them about dynamic changes in the transit system, downtimes and special announcements when they are nearby a public transport hub. Apps like Google Maps and Waze let users know of the best possible routes from their current location, toll payment for road users and also inform users about out of the ordinary situations like heavier than usual traffic jams, roadblocks.

Optimizing logistics and warehousing

By aligning systems and processes based on geofences, a logistics hub can coordinate operations to work together by being alerted of the entry of workers and vehicles on the shop floor area and supply chain networks can be triggered to process shipments without any manual human intervention.

Improving functionality of home security and digital thermostat systems

IoT powered home security systems can inform users of a breach in a geofence, and open and shut doors, garage systems, and other amenities after recognizing known users within a geofence.

Social Networking

Social networking apps can use geofencing to serve up highly personalized content, ads, and location-based tags and filters that are highly unique to that particular geographic location.

Improved Outdoor Event Management 

Beacon technology can be leveraged at outdoor events and promotions to keep track of users, understanding crowd movement patterns, managing crowds better, improve queue handling and push information to users who are in the proximity of your booth.

Getting feedback about the user's experience after exiting a geofence

This one is pretty much self-explanatory. Brands can reach out to users who have exited a geofence bounding off their retail location to serve a feedback form and get more information about their recent experience.

Capturing leads at highly probable points of purchase

Travel apps and hotel aggregators can notify users about nearby hotels, lodging, and transport options at transit hubs like airports, railway stations, and bus stations to maximize the chances of last-minute purchases.

Targeting competitors retail locations to drive traffic to your site

This is an excellent ploy that can be deployed by several retail businesses to try and capture a part of their competitors market share. Geofencing your competitor's retail outlet can allow you to serve content about your brand to these users, and maximize your brand's impression share and drive traffic to your business.
Examples of Geofencing
Burger King vs. Mcdonald's

QSR's greatest rivalry took an interesting turn with location-based marketing. Burger King gave away burgers for next to free (1 cent) to users of their new mobile app on one condition: they had to go and unlock this offer at a Mcdonald's restaurant (or within 600 ft. of an outlet)!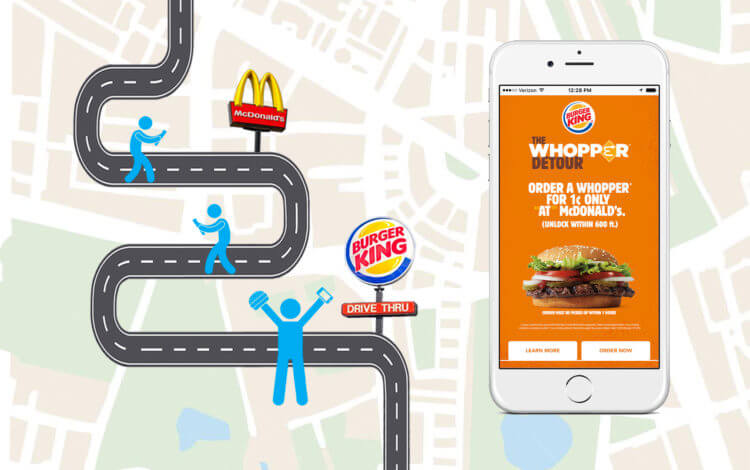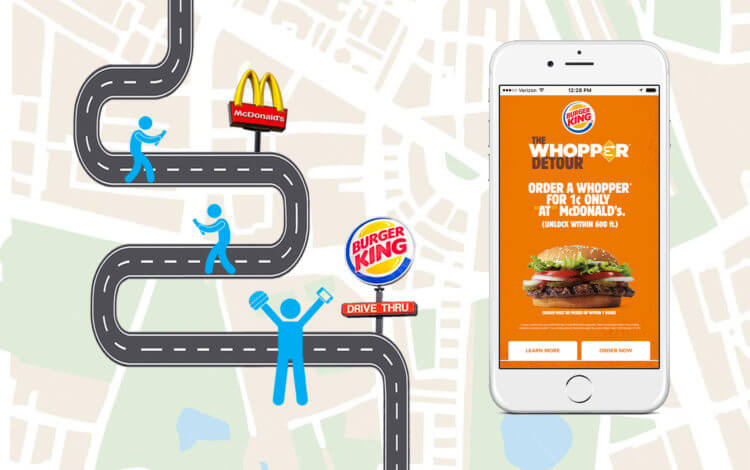 Dunkin Donuts: Snapchat Geofilter filter
On World Donut Day, Dunkin Donuts released a geo-filter on Snapchat that turns the user's head into a giant Donut. The filter could only be unlocked at a Dunkin Donuts store, and it gave the user a free Donut with every coffee purchased.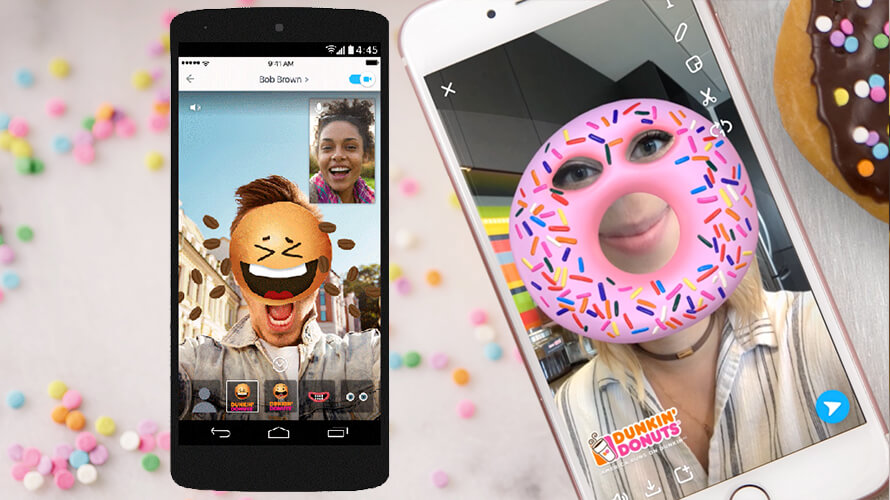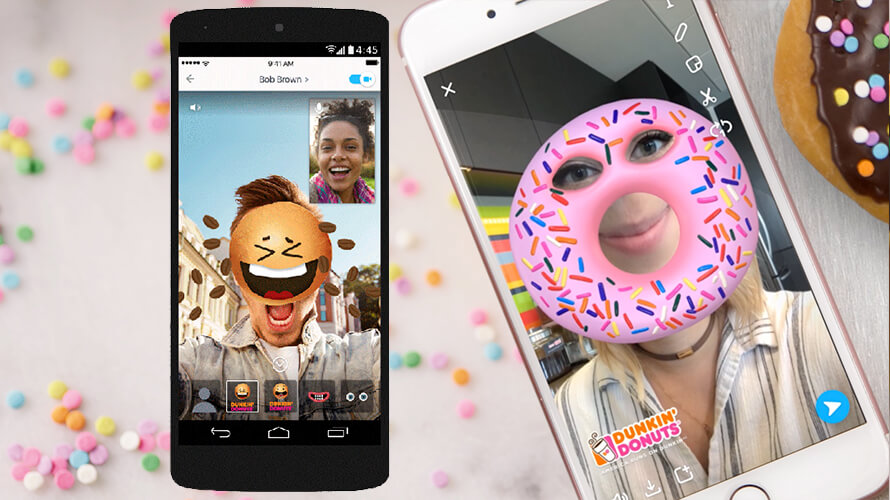 Instagram Sticker via Geofencing for Indian elections
On account of the 2019 General election happening in India, Instagram introduced a location-specific sticker accessible via the 'Stories' feature. It featured a hand with blue ink on the index finger, an indication of casting one's vote in the sub-continent.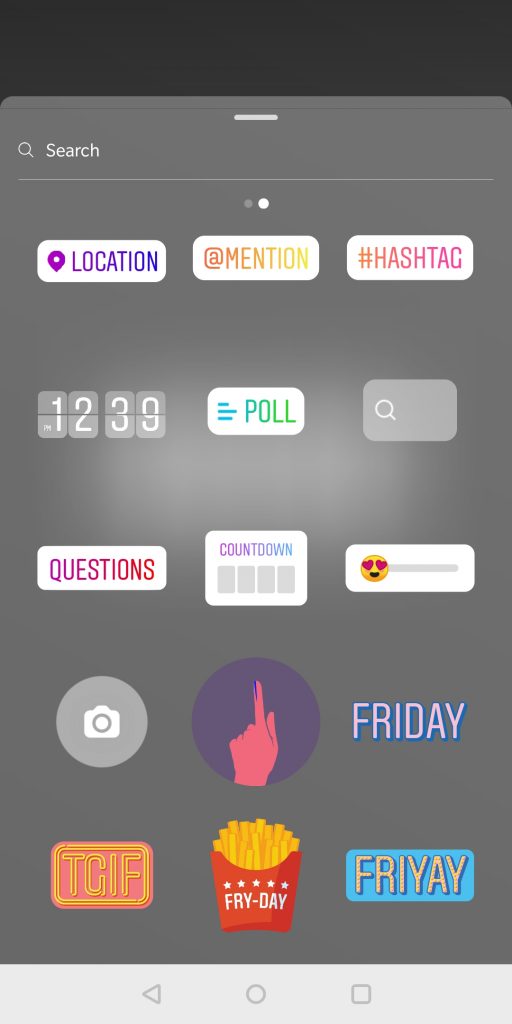 Hotel Tonight – Geofencing for hotel search
Online travel marketplace Hotel Tonight uses Geofencing to power its hotel search. They use cellular GPS data from users devices to pinpoint their exact locations. To deliver similar offerings for multiple users in the same vicinity, Hotel Tonight uses geofenced URL's to group hotel room search results and offer a better experience to users and reduce their own processing load.
BMW Anti-theft IoT system
BMW uses Geofencing for their vehicles that come equipped with their BMW Trackstar and BMW Trackstar Advance services devices. Unauthorized car movement without car keys are triggers that notify the owners about such an event immediately in real-time.
American Eagle – Driving footfalls to physical outlets
Noted fashion retailer American Eagle effectively uses Geofencing to drive users to their retail outlets. They tied up with shopping app Shopkick and used 'Beacon tech' to give users in-app coins by urging them to try products in the trial rooms. The campaign helped them triple sales in their retail stores.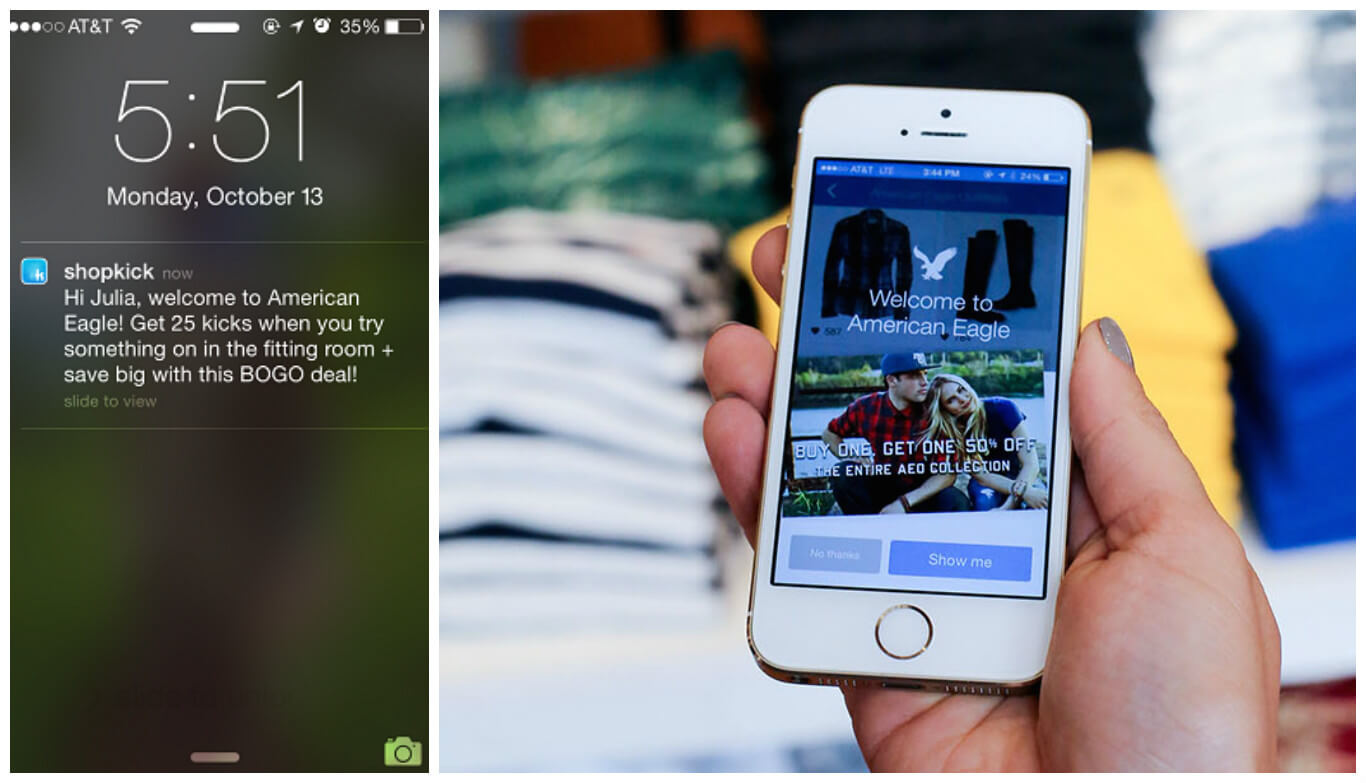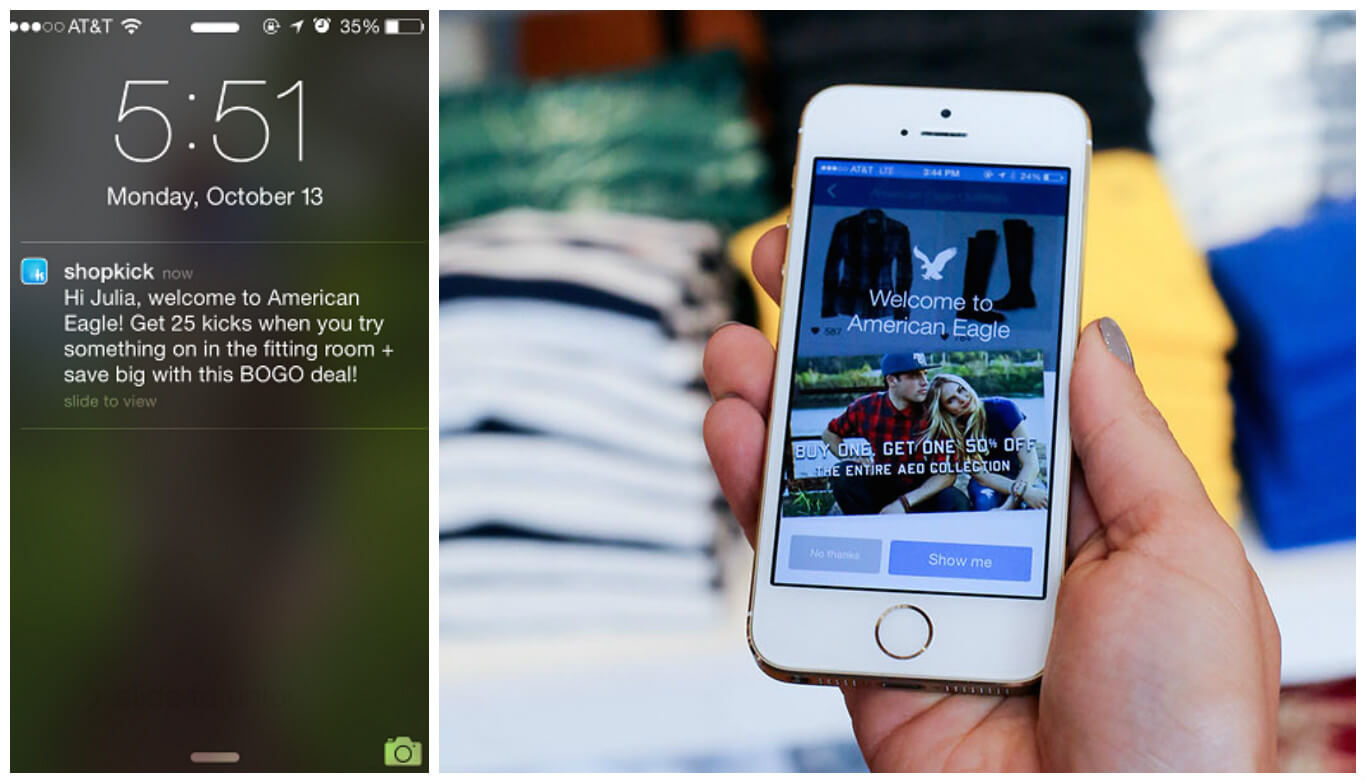 BFG Movie Promotion with Beacon tech
The BFG movie's promoters, Entertainment One used Google's Nearby feature to promote 'Dream Jars' around London. They were live props referenced from the movie placed around strategic locations in London. Any Android user with Bluetooth switched on would get a push notification informing them about the presence of these dream jars.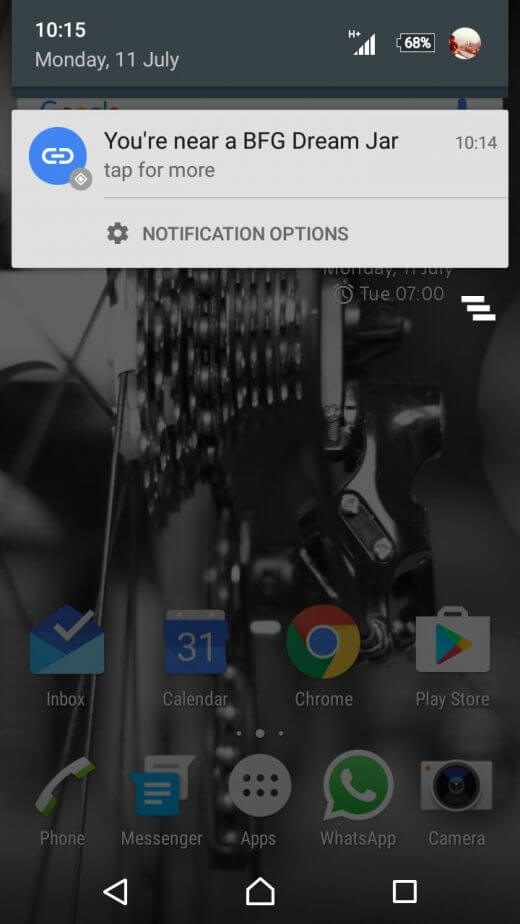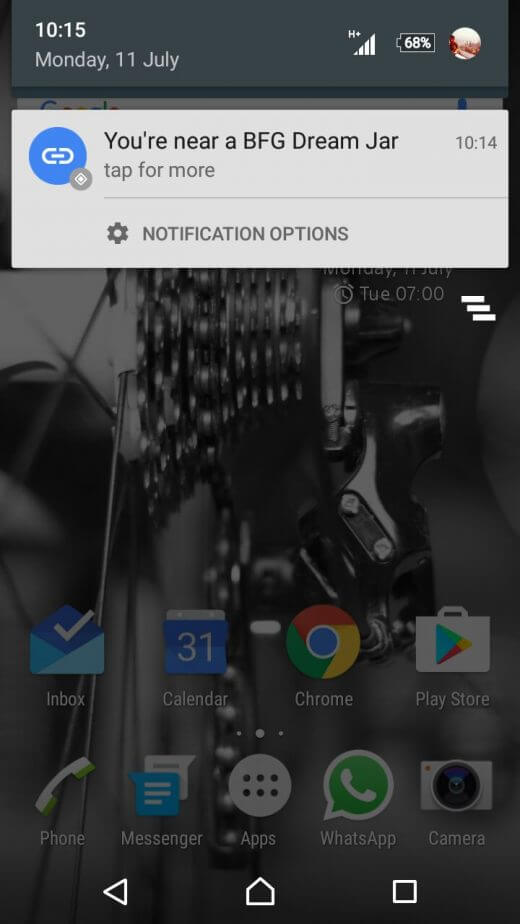 Foursquare Geofencing
Foursquare detects new locations and serves related recommendations sourced from their user community to the user via push notifications. The idea is to utilize user-generated content contextually, and this is an excellent use-case for the brand.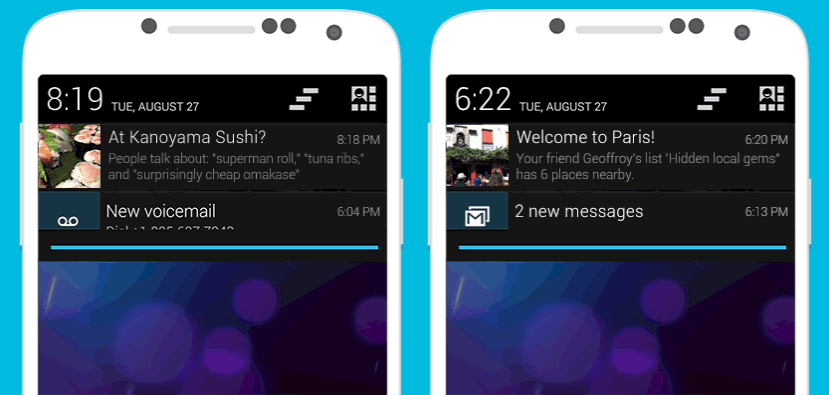 Walgreens
Pharmacy giant Walgreens deployed in-store beacons and doubled down on geofencing to capture the attention of their app users and direct them to their rewards program status. The idea was to highlight the current status of a user's reward point balance, their reward money balance, and their reward milestone journey. It actively prompted users to spend their reward money balance, collect more reward points and progress further in their milestone journey.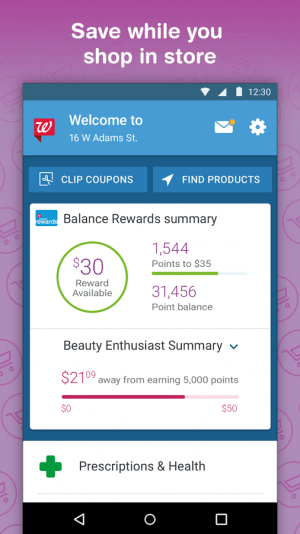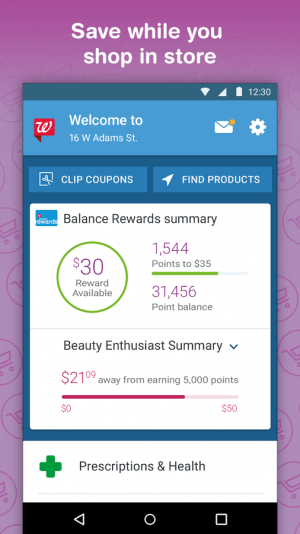 Things to keep in mind with Geofencing
Battery Issues
GPS support can be a drain on your app users device battery because of using GPS location in the background. It is imperative to find a Geofencing solution that has reduced dependence on GPS.
Location Accuracy
For a Geofencing campaign to be successful, the accuracy optimization needs to happen without using too many resources. The solution should find the right balance between using coarse location + fine location from the end user's device.
Privacy Concerns
If you are leveraging geofencing, then you must inform your app users about tapping into their location data and using it for serving messages to them. The extent to which this data is going to be used should also be made clear to them, in case there are any concerns of third-party user data sales in the future.
Have an app
This is the most crucial aspect that can affect the performance of your geofencing campaign. An app that supports geofencing can help you engage with your users in real-time and drive in-the-moment conversions and increase point of sale visits.
Have location permission
This one is a no-brainer. Make sure that your users have permitted your app to collect and use their location data to have geofencing campaigns that are highly accurate and effective.
Collect three types of data
More specifically, make sure the location data collected includes foot traffic, dwell time, and prior visit history of the user.
(Foot Traffic – number of visits to a geofence) This will help you determine how popular the particular area is.
(Dwell Time – time spent in a geofence) This will help you identify user's behavior more closely, whether they were spending long periods in a geofence or merely passing through.
(Visit History – categorizing the locations visited) This will help you understand the nature of the visit and create more target engagement campaigns for users.
Actionable CTA
Ensure that all of your engagement campaigns triggered by a geofence have a clear, concise, and actionable CTA for max effectiveness.
Keep an eye on statistics
For better campaign performance, Analytics is vital. Make sure that you analyze all of the data collected from the user's engagement and location interactions to make better-informed decisions.
Have a well-defined dashboard
Make sure to use a solution that has a dashboard based system that unifies all of the tools required to create and manage geofencing campaigns.
Using Geofencing with WebEngage Journeys
With WebEngage, marketers can leverage location-based marketing using Geofence trigger blocks in the Journey feature. As you can see in the image below, you can create a Geofence trigger on a drag-and-drop interface. Create multiple geofences using the Google maps interface based on your requirements. You can also set a condition for the Geofence and assign a direct action for the trigger – send a push notification, SMS, or Email; however you wish to engage with the users.
All of this takes less than 5 mins and allows a marketer to use multi-channel marketing for their geofencing engagement. You can create highly complex workflows that trace the entire lifecycle of a user based on their activity, behavioral factors, or simple demographic factors.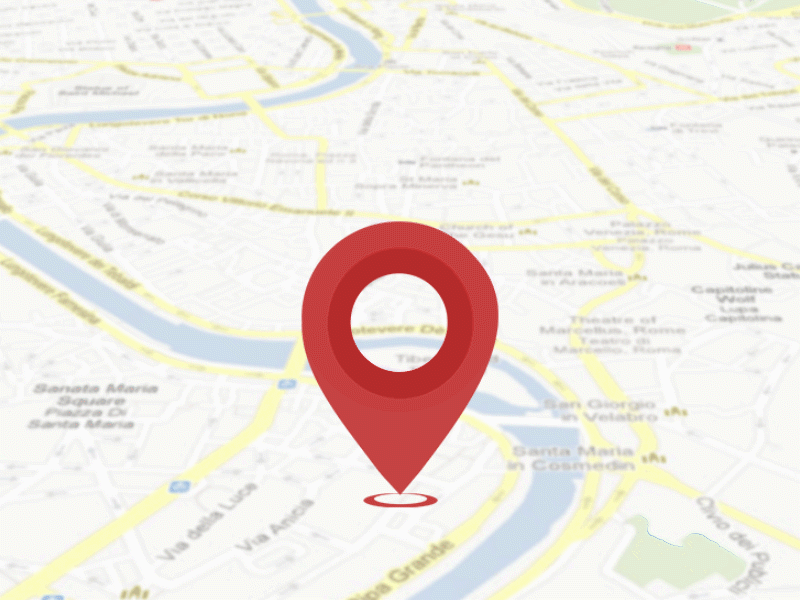 i
Image source: dribbble.com
Get Started With Geofencing Quickly
SUMMARY
According to marketing guru Seth Godin, we are living in the era of 'Permission Marketing.' Brands are jostling for the privilege of engaging with their users via targeted, personalized, and contextual messaging. Marketing technology has adapted accordingly, and this is where Geofencing comes into the picture. With Geofencing, you can enhance the perceived value of your brand by being present in your user's lives at the right moment with the right message.