2021 has ended and the anxiety to predict what 2022 holds for growth marketing has started to creep in. If you're in a similar situation, this is my attempt – like every year – to forecast some of the growth marketing trends based on my experience in this field.
After 8+ years in Growth Marketing, it has become clear to me that keeping up with the competition requires staying ahead of the trends. It requires updating yourself constantly with industry data and separating the best from the rest.
If you didn't have time to update yourself, here's a list of trends that I've been preparing my clients to be aware of in 2022. 
So let's get started. Shall we?
0 is more than 1 (Rank Zero / Featured Snippets)
If your job requires you to be remotely in touch with the lightning-paced SEO world, you've heard about Rank 0 or Position Zero. In technical terms, Google calls these Featured Snippets.
The snippet includes a summary and contextual details relevant to a search query. For example, see the result I got when I searched for "How to boil an egg":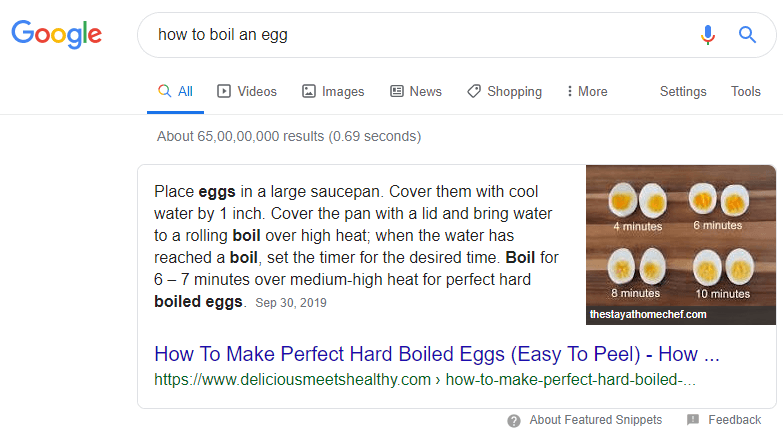 According to a study by AHREFS, ranking on position zero vs 1st position saw 31% higher traffic. 
What you need to do: Follow this step-by-step resource from AHREFS to identify and rank for position zero keywords.
Ok, Google! (Voice Search Optimization)
According to a report by voicebot.ai and voicify.com released in March of 2019, the number of smart speaker owners in the U.S. rose by ~39% to 66.4 million adults. This seems to align with the prediction that by 2022, voice commerce sales will hit $40 billion. 
While the jury is still out there on how to optimize your website for voice search on all devices, there are some key factors that Backlinko found in 2018 that you can work on to influence Google Home rankings.
Now, I'm not saying voice search will kill text search altogether. But the former will be a large chunk of search volume that you can't ignore, especially if your current traffic is from devices that are voice search enabled – like mobile.
I've always loved video as a content format, it's so much more natural and allows you to connect with your audience unlike any other format online. By 2022, video will grow to 82% of internet traffic and that's insane! No other medium has been able to show such a consistent explosion of growth year-on-year.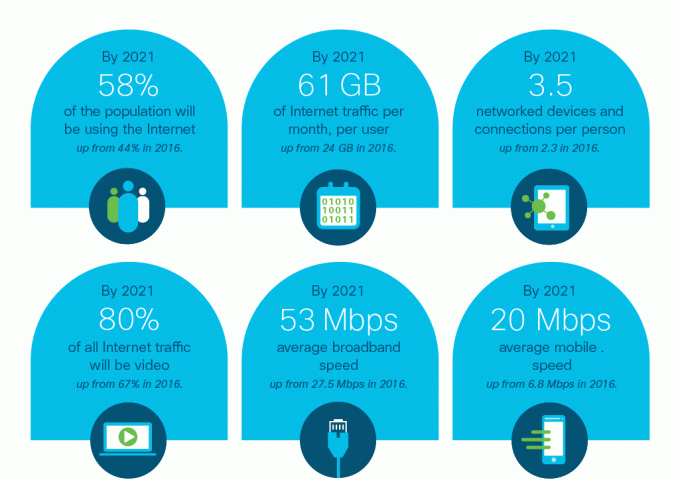 Video as a marketing tool is very multi-purpose. Here's how I like to go about it for my clients,

Invest in a good video gear, team, and script. 

Create a series that can give you topics regularly and consistently. 

Once a video is done, transcribe it (always). YouTube loves closed captions and you can use the closed captions to elaborate an article on your blog. 

Then, extract the audio and upload it to your SoundCloud and podcast channels. 

Embed both the video and audio on your blog. 
This gives your business video search points, accessibility points, and general SEO points!
1.. 2.. 3.. Wait! (Page load time)
I know what you are thinking. "Page speed has been important forever, tell me something new." But hear me out – it's never been more important to get your page speed right because come 2022, Google is testing speed badge for websites to distinguish fast ones from the slow ones (which is still being worked on, and has no certain release date)!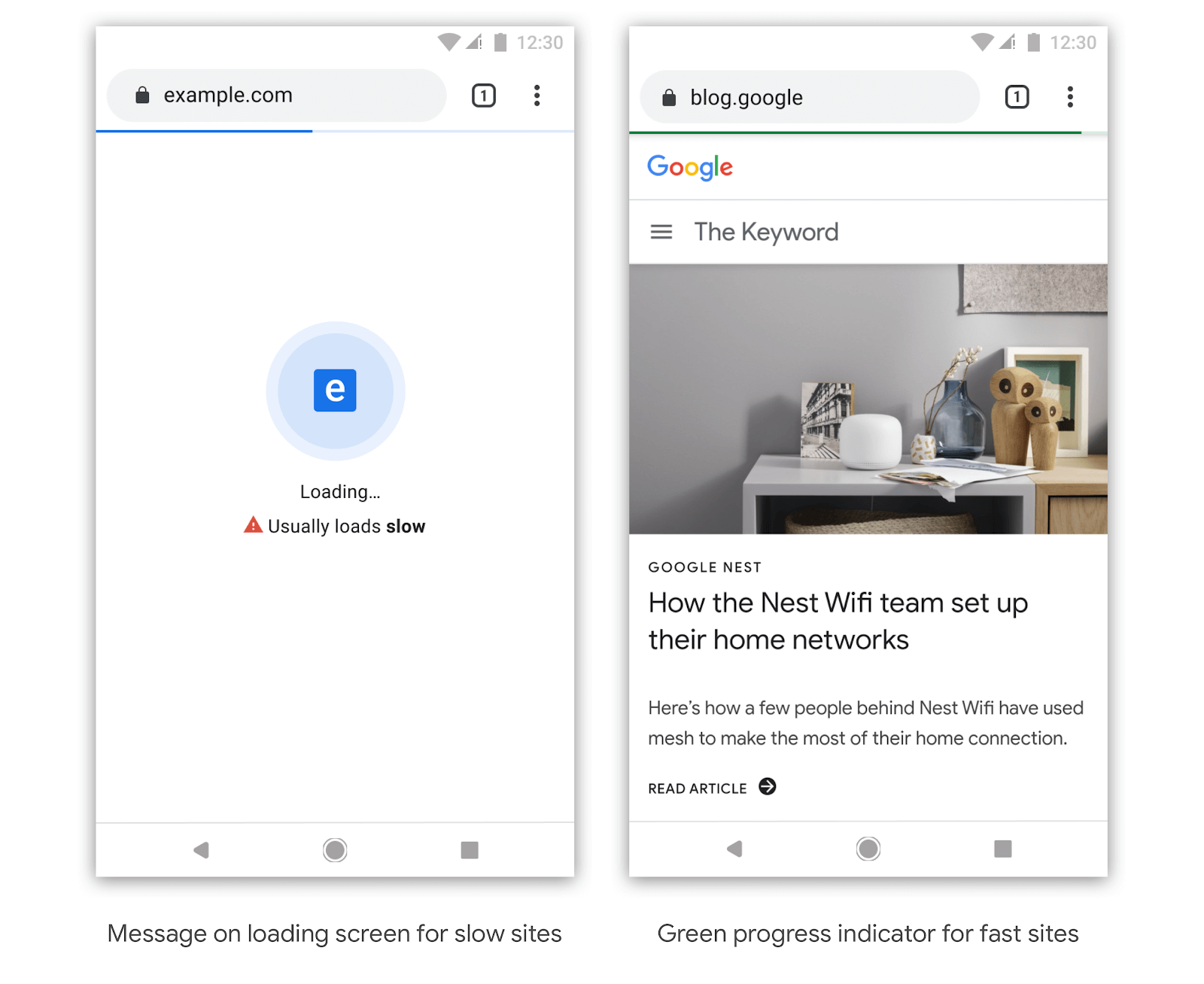 According to Backlinko's study of average page speed of 5.2 million websites, the stats are – 4.8 secs for a desktop website and 11.5 secs for a mobile website. 
Now, I can't give you a blanket solution. However, I can give you two tools I use to measure my client's website performance and then have the development team first meet the goals of 4 secs for desktop and 10 secs for mobile and then be on the constant lookout to reduce the time even further.
Whenever Google releases an organic search update, the world is thrown into a frenzy, content marketers have sleepless nights, and I like to think there is at least one person in Google's search team who's enjoying this chaos with some beer and chips.
All the google bashing aside, in their August 2019 blog post Google mentioned E-A-T (Expertise, Authoritativeness, and Trustworthiness). Now, the way you prove E-A-T in your content is by earning links from other authority websites, including a bio with credentials of your authors, regularly updating your content, and linking to other authoritative sources to support data or facts that are presented in your content.
This is not new. Content marketers have always been focusing on the above-mentioned guidelines but by specifically calling it out on their blog post, there is a renewed focus and priority to E-A-T.
Robots take over (Artificial Intelligence & Machine Learning)
If you regularly run ads on Google, Facebook marketing campaign, or on any other major ad platform, you're familiar with automated bidding. Until recently, it wasn't the most efficient way of advertising for advanced marketers. That changed drastically in 2019 with smart bidding. Third-party SaaS companies that help with bid automation and management, have till date helped a lot of beginners set and forget ads with little oversight.
Google ads script will become more streamlined for alerts and repetitive changes like negative keyword identification, real-time bidding etc. PPC (pay-per-click) campaigns will give way to CPA (cost per acquisition) campaigns, as more and more people realize that automation of your bids for the result is much more effective than just getting people to your site.
Automated reporting is another part that will be influenced highly by automation. Google's own Data Studio is an amazing resource for this. I have used it for 2 years now and after creating templates, I never had to spend more than an hour customizing them for every new client. 
(Let me know in the comments below if you'd like a list of templates and scripts I use for automation and I'll have a followup article if it has enough demand)
Stay Updated!
Subscribe to our newsletter to stay updated on the latest in B2C marketing
Pamper me! (Personalization)
Personalization is an ocean in its own right, so I'm going to restrict myself to personalization in terms of paid advertising.
A study on personalization reveals that 80% of customers are more likely to purchase when brands offer a personalized experience. Now, what does that mean for paid ads? It means more than just replacing people's names in your email marketing campaigns; it means audience segmentation, using data enrichment to understand who each potential customer is and micro-targeting to their needs directly. For example, if you're targeting small business owners, then just understanding what industry they operate in and advertising use-cases that relate to them can boost your conversion rates multi-fold.
I use a combination of CRM, data enrichment services, and real-time rich-media creation services to first create and then push communications over an automation software like WebEngage or retargeting platforms to serve multiple use cases. This has helped me increase conversion rates in the range of 3x-5x across seven different clients. 
The shift in focus towards data privacy is one of the most important events in modern internet history. Data sharing and protection has to be at the forefront of any ethical business and, sadly, not every company out there respects the privacy of its users. With EU's game-changing GDPR and the much-awaited California Consumer Privacy Act (CCPA) that comes into effect in January 2020 – inevitably, regulators had to step in.
A Capgemini report shows that GDPR-compliant organizations outperform non-compliant organizations by an average of 20% on various metrics like revenue, trust, and image.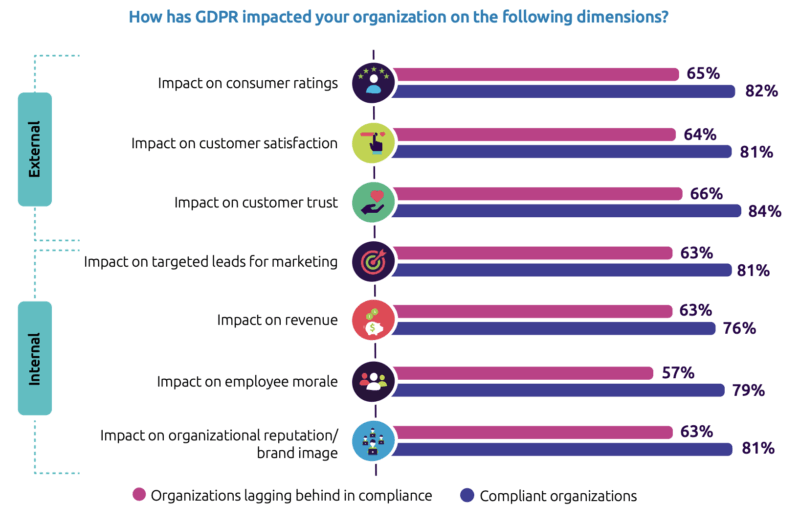 Make sure you follow the principles of Transparency and Consent. The 90's text saying "we respect your data" is no longer enough. You have to be GDPR-compliant, inform visitors if you place cookies, let them opt-in/out of any communication, delete their data and most importantly, actually respect their data choices. For marketers who are worried about hoarding data, remember that a hundred visitors who want you to get in touch are more valuable than a million visitors who don't want to hear from you.
And if your advertising includes the state of California in 2022, get yourself CCPA compliant. It's a competitive edge for a demographic that's not only tech-savvy but also very vocal on the internet.
Only 14% of people prefer filling out a form instead of using a chatbot, according to this report by Drift.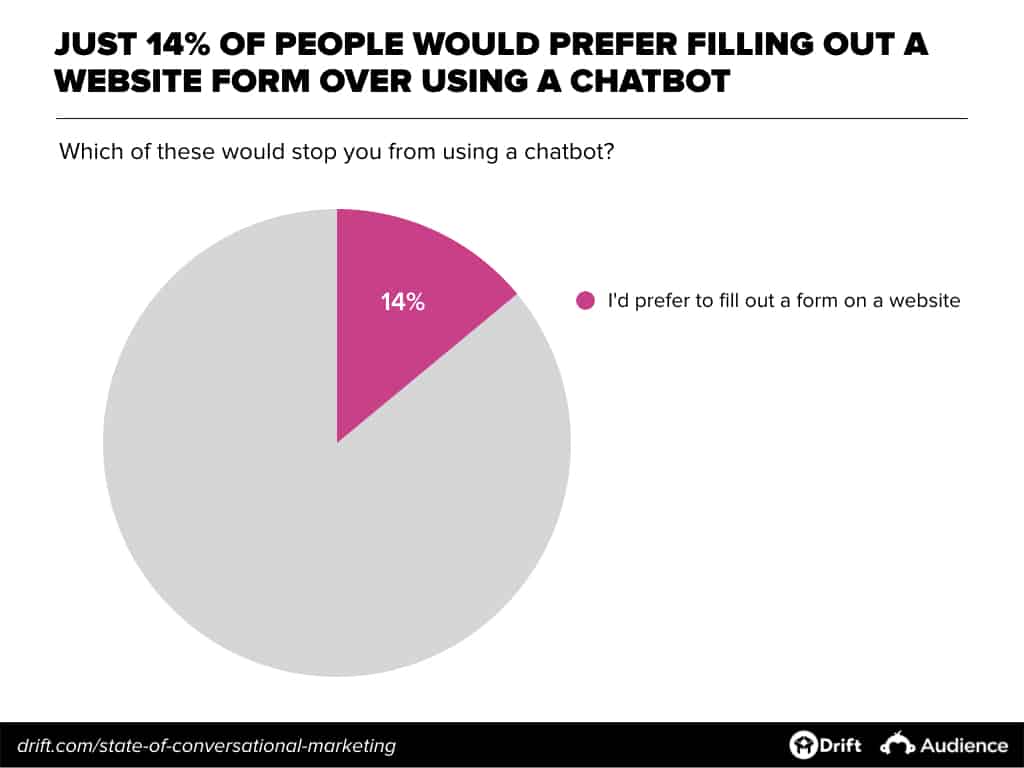 In early 2019, I was guilty of underestimating chatbots and conversational marketing but after implementing them, I was pleasantly surprised at how many visitors used it! The main issue I faced was there wasn't enough content built into the chatbot in order to answer all user queries.
So if you plan to implement conversational marketing for your business, don't just run out there and install the most popular tool. Start instead with identifying your customer journey and a comprehensive list of questions your customers would have at each stage. WebEngage Marketing Automation, has a great journey designer that also allows for real-time optimization and I've found this help me understand unintuitive user paths. This powers designing of relevant conversations that guide visitors to intended actions faster.
Do You Know Chatbots Have Also Been Touted As A MarTech Trend In 2022?
Many companies that I work with have a limited vision of what advertising platforms are available. I love using Bing ads for expanding on Google ads traffic because it is easy to import campaigns and expand traffic while cutting CPA (except for a few industries like Software and Real estate, the bids are almost half ).
Just adding multiple languages in Google Ads – like Spanish ads for Spanish audience or adding Yandex/Baidu to your PPC mix – will help you drive your CPA down and expand your market. The implementation depends on how easy it is for you to translate your pages and product to other languages, which is an exercise that is worth the effort.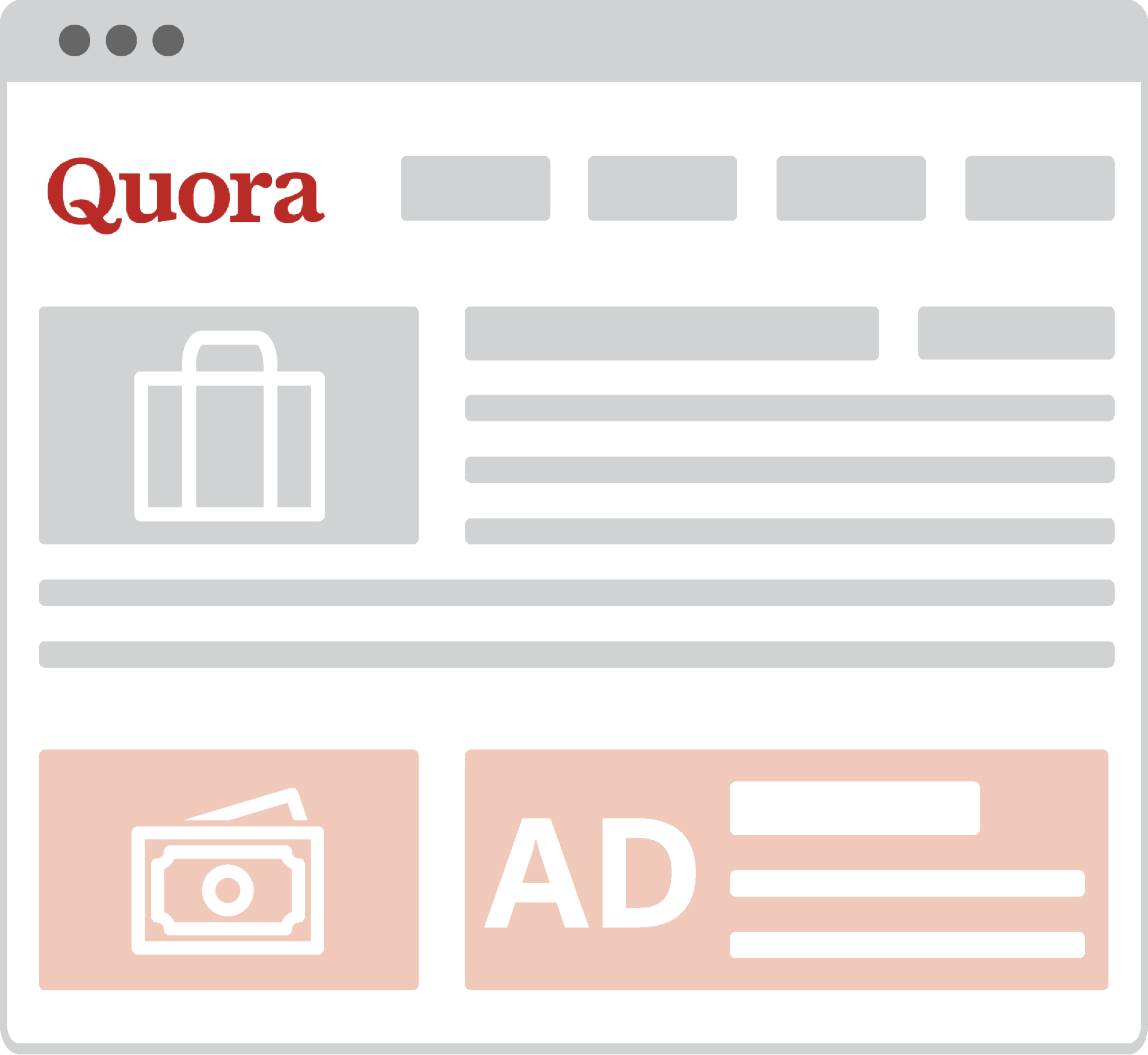 Quora is another platform I've seen that work wonders for B2C companies. It helps you capture users when they're looking for solutions in the topic or industry you offer your service in.
In conclusion
The year 2022 for growth marketing is going to build on trends that we've seen emerge over the past few years. It will be exciting to see what new technology, platforms, and avenues it offers. While predicting extraordinary events is a job left to modern-day soothsayers, I like to stay grounded in reality of today to master tomorrow. 
Let me know in the comments section below what you thought of this piece and if you agree, differ or absolutely want to rip it to shreds. I will be regularly following this post and try to respond to all comments as soon as possible. 🙂